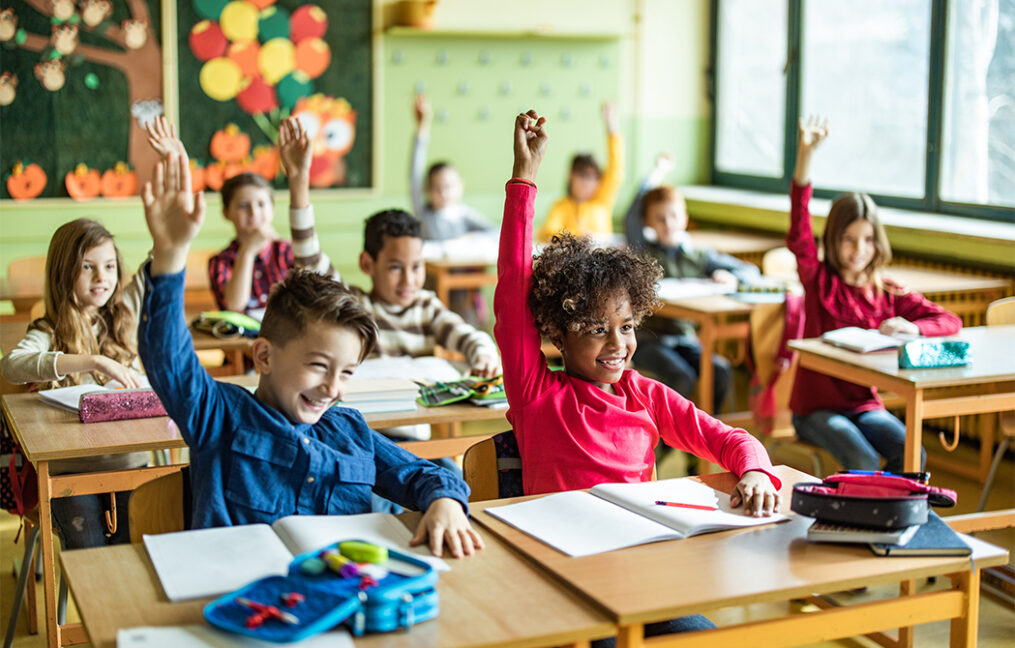 Community Builder
Meet our 2023 Community Builder winners!
There are many incredible endeavors happening in support of local students. As part of the 2023 OnPoint Prize campaign, we recognized five schools as Community Builder award recipients.
Congratulations to Gaffney Lane Elementary School for being selected by community votes as our $5,000 school winner.
Gaffney Lane Elementary School: New Furniture-New Learning
Gaffney Lane Elementary School in Oregon City is a Title 1 school that is still working to transition back from the COVID-19 pandemic. The school's current furniture does not support collaborative learning, which is a priority for the school. The school aims to provide students with the flexibility to stand and work, move their desks into groups or sit with a partner, or sit alone on more updated furniture. The population of students at Gaffney Lane who require additional or alternative supplies to be successful is growing, and the funding from the OnPoint Community Builder Grant would help offer these students options so they don't feel so different from their classmates. The school plans on purchasing as much furniture as it can over time to meet the needs of its various learners.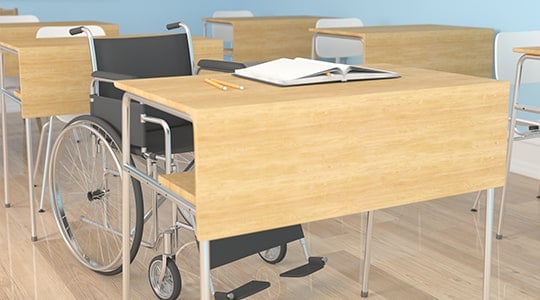 Congratulations to our $2,000 Community Builder Award winners.
---
Buckman Arts Focus Elementary: Multicultural Family Art Nights
Buckman Arts Focus Elementary is located in Northeast Portland, and has a unique focus on the arts. The school is proposing a project to host multicultural family art nights, where art from different cultures will be shared in alignment with heritage months and examples will be brought in from a local organization for students and their families to engage with. This program will not only support Buckman's focus on the arts, but also offer space for families to share their unique backgrounds with the school and each other, increasing a sense of belonging among BIPOC students. Some events will also offer art projects that the students can do during the event. The program is inspired by the success of the school's loteria night hosted earlier this school year, which brought in over 200 people and connected families over food and shared experiences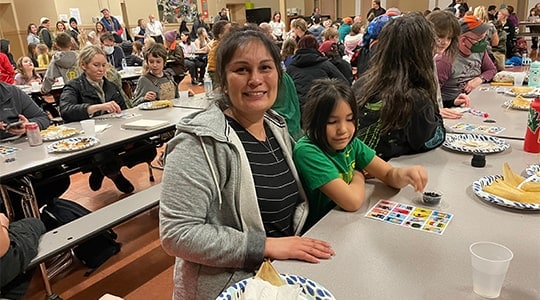 ---
The Marylhurst School: Relaxation Room & Calming Center
The Marylhurst School in Oregon City is proposing the creation of a Relaxation Room & Calming Center to support its students' mental health and well-being. The proposal cites statistics from the Center for Disease Control indicating that nearly 8 million children between the ages of 3 through 17 suffered from anxiety and/or depression in 2019, while an additional 11 million children in the same age group were diagnosed with ADHD and/or behavioral issues. The school's proposed Relaxation Room & Calming Center would be a safe space for students to take time to calm down, refocus, and let go of frustration. It would be equipped with various sensory materials to help students restore calm, including weighted blankets, plush bean bags, watercolor materials, plants, resistance bands, noise-canceling headphones, books, and puzzles.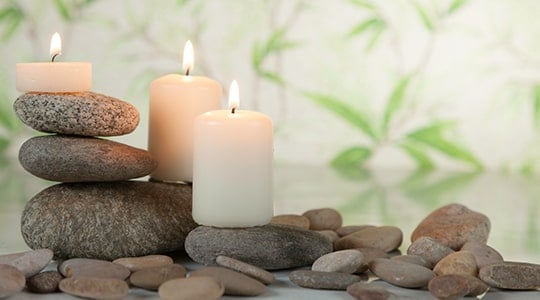 ---
Buena Vista Spanish Immersion Elementary: Supplemental Food Relief/Dispensa de Alimentos Program
Buena Vista Spanish Immersion Elementary School in Eugene, Oregon understands that food insecurity hinders student success in school. To address this issue, the school's Parent Organization runs a food pantry program for its students and their families. With the OnPoint Community Builder Grant, the program would expand to provide culturally relevant, supplemental food to a larger number of students and families. The program also includes emergency grocery store gift cards, a culturally specific food drive, and sharing traditional recipes to promote cultural fluency. The school aims to reach families at an accessible bilingual location where they can already find resources and family support without worrying about additional transportation, translation, and or paperwork/logistics.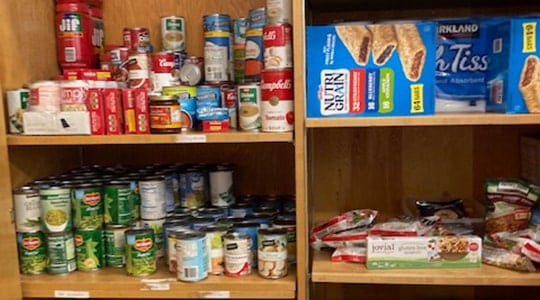 ---
Desert Sky Montessori
Desert Sky Montessori's new campus in Bend, Oregon lacks a standalone library and outdoor gathering spaces, which is where the Outdoor Book Nooks project comes in. The project aims to provide six child-sized reading nooks, each with waterproof storage areas for pillows, blankets, and mats, and mini libraries stocked with a range of books for grades K-6. These nooks will be scattered throughout the schoolyard. The OnPoint Community Builder Grant will help create these spaces for students to gather and hang out with friends, or to simply serve as a quiet space for reading with a snack. The project aligns with the Montessori philosophy of education without walls, and will provide a unique and engaging learning environment for students.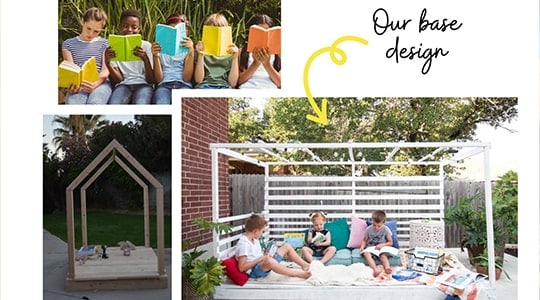 About the OnPoint Community Builder award
The Community Builder award aims to provide funding for schools to complete a project that is enriching to the school, students, and faculty. The award provides four schools with a $2,000 prize, while one lucky school, determined by online community votes, receives a $5,000 prize. In considering which applications will be selected as finalists, the following criteria is considered:
Creativity and community
Will the project inspire creativity and foster community?
Broad segment
Will the project reach a broad segment of the school community?
Matching cost
Can the project be completed with the $2,000 or $5,000 Community Builder award, and if not, what is the plan to raise any outstanding funds needed?
Diversity, equity and inclusion
How does this project incorporate diversity, equity and inclusion?
Who is eligible?
OnPoint accepts project applications for the Community Builder awards from public, private or charter K-12 schools in the counties of Benton, Clackamas, Clatsop, Columbia, Coos, Crook, Curry, Deschutes, Douglas, Gilliam, Hood River, Jackson, Jefferson, Josephine, Klamath, Lane, Lincoln, Linn, Marion, Morrow, Multnomah, Polk, Sherman, Tillamook, Wasco, Washington, Wheeler, and Yamhill counties in Oregon, and Clark and Skamania counties in Washington.
Official contest rules