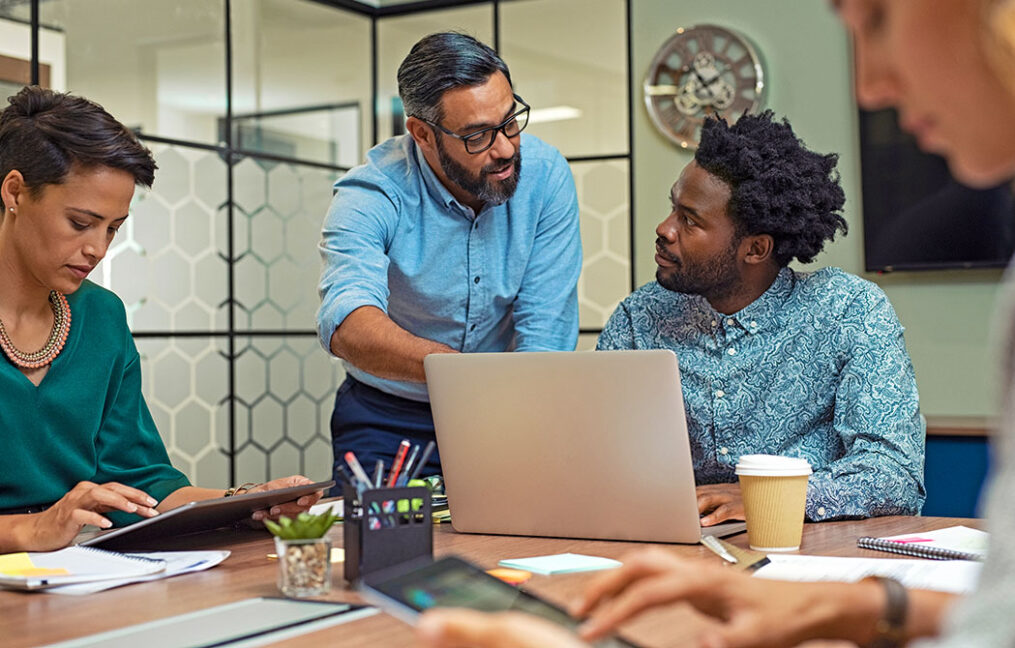 2023 Board Elections
Learn more about OnPoint's leadership and Board of Directors, including the three Directors elected in 2023.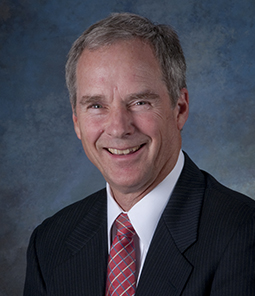 A Word from Leadership
LELAND "ROCKY" JOHNSON – Chair / Board of Directors
One of the important roles of the Board as a whole is to continue to protect the safety and soundness of the credit union that exists to provide its members with more opportunities for their financial success.
Thank you for taking this opportunity to learn about OnPoint Community Credit Union's Board of Directors election process. Below you will find information on each nominee, including his or her qualifications and reasons for wanting to serve.
A Director's Important Role
OnPoint Community Credit Union is a local, not-for-profit financial cooperative. It is owned by you and your fellow members. Our Board is made up of nine Directors who represent the entire membership. Each year, three of the nine positions are open for election. The Board, acting as fiduciary to all members, is responsible for oversight and determining the strategic direction of the Credit Union. A talented staff of expert professionals, headed by President/CEO Rob Stuart, runs OnPoint's day-to-day operations consistent with policies and aimed at achieving the strategic objectives set by the Board.
OnPoint's membership has surpassed 503,000, and our assets are at $8.9 billion. One of the important roles of the Board as a whole is to continue to protect the safety and soundness of the credit union that exists to provide its members with more opportunities for their financial success. This means a Director has considerable responsibilities in helping steer OnPoint in a successful strategic direction.
Nominee Determination
Finding qualified, committed individuals to serve on OnPoint's Board is more important than ever before. OnPoint's Nominating Committee is made up of sitting Board Directors and OnPoint members at-large. This year's committee was comprised of committee Chair Felicia Tripp, Melissa Damm, Matt Mroczek, Payton Wayne, Jeanne Enders and Craig Brown. The Nominating Committee administered a thorough search for interested candidates and conducted careful reviews of submitted applications.
New Election Process
This year, the number of open positions is the same as the number of nominees. As voted on by the board, we will follow a non-voting format whenever the number of nominees matches the number of open positions. This format will remain in place until the Board votes to make another change. The three nominees will be elected and officially announced at the 2023 Annual Meeting.
Annual Meeting
OnPoint's annual meeting will be held on Thursday, March 16, 2023, at the OnPoint headquarters office located at 2701 NW Vaughn St., Portland, Suite 800 from 4:00 to 5:00 p.m. There is one nominee for each open Director position, and accordingly there will be no vote and the nominees will be elected by acclamation. The nominees who will be elected are Amy Slagle, Margaret "Peggy" Willer, and Greg Chandler.
I thank you, the membership, for your loyalty and trust. This is my final year on OnPoint's Board, and it has been my honor and pleasure to help guide this credit union toward its goals of member support and community engagement over the past 12 years.
Your Board looks forward to continuing its commitment to providing the highest-level oversight functions it can—always in the best interest of OnPoint's membership.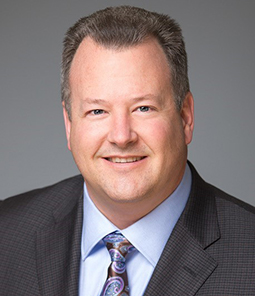 Greg Chandler
OnPoint Member Since 2010
Serving communities near and far is something I have been drawn to over the years.
I came across OnPoint when I bought a new vehicle in 2010. I had never heard of OnPoint before but was impressed with the products and rates and, most importantly, the great customer service and friendly people at my local branch. Since then, I have opened more accounts and taken advantage of many of our products and services. At every interaction, I continue to encounter employees that genuinely care about me as a customer and go the extra mile to provide a great experience.
OnPoint's commitment to the community inspires me. Whether it's working on the board of directors at the Boys and Girls Club here in Portland or serving on boards with a focus on communities globally, I seem to be drawn to organizations that give back. I look forward to supporting OnPoint with that commitment.
I grew up in Caldwell, Idaho, and was the first in my family to graduate college. I spent the first part of my career working for various technology companies in Silicon Valley before moving to Oregon to join Intel and later Standard Insurance Company. As a result, I've had the great opportunity to work in technology, financial services, risk management, and insurance.
I look forward to applying that experience to OnPoint as we grow and create more excellent value for our members.
---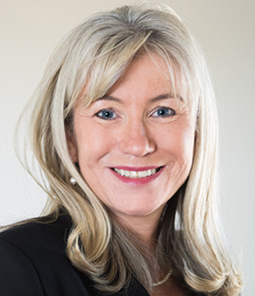 Amy Slagle
OnPoint Member since 2019
My passion lies in guiding organizations to prioritize technology offerings that deliver the most value, simplify their business, rapidly drive transformation and deliver critical results.
In 2019, I opened my OnPoint account due to the encouragement of my son, who passionately insisted I open an account and experience "top-notch" member service. I am grateful to have made the change from a large bank. I love the focus on the personal connection OnPoint employees make with each encounter. I have had an excellent personal experience and recently refinanced my home mortgage with OnPoint. The friendly staff, professionalism, and attention to detail have been superior.
I am a passionate and innovative business leader with 30 years of global expertise advising clients on business strategy and transformation, sales and marketing best practices, and business process re-design. I specialize in helping organizations select and implement technologies to exploit new opportunities, enhance culture, and attract and retain employees and clients. My passion lies in guiding organizations to prioritize technology offerings that deliver the most value, simplify their business, rapidly drive transformation and deliver key results.
I am a native Oregonian through and through. I was raised in Northeast Portland, where I attended Fernwood, Grant High, and later PSU and Marylhurst University. I remember the early days of Portland Teachers Credit Union, and I had the opportunity to witness many years of goodwill and community involvement infused into our city. Although OnPoint has grown significantly since those days, the commitment to our community has grown along with it. I am excited about being part of such a great organization. With great honor, I will diligently provide my professional insights and guidance to support OnPoint as a Board Director.
---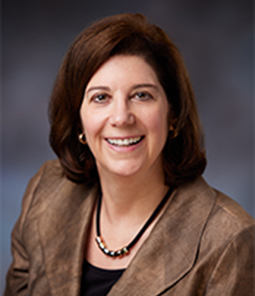 Margaret "Peggy" Willer
OnPoint Member since 2018
I take governance and this new and broader opportunity very seriously and look forward to serving during the next chapter of OnPoint's long and impressive history.
After a rewarding career in Commercial Banking, I was honored to have the opportunity to serve on OnPoint's Supervisory Committee for three years. This important experience during a global pandemic and a time of substantial growth for our Credit Union will serve me well as I begin my first term as a Director.
My focus areas include Risk Management (including Business Lending) to ensure OnPoint remains in a strong position to help its members and the community increase their financial well-being. During a long career in financial services, and over multiple economic cycles, I have witnessed the potentially negative impact on communities when financial institutions lose their focus on safety and soundness. Continuing OnPoint's strong results and preparing for this next critical phase of growth should always be seen through the lens of member benefit.
Disclosures
Certified Financial Planner Board of Standards, Inc. (CFP Board) owns the certification mark CERTIFIED FINANCIAL PLANNER™ in the United States, which it authorizes use of by individuals who successfully complete CFP Board's initial and ongoing certification requirements.