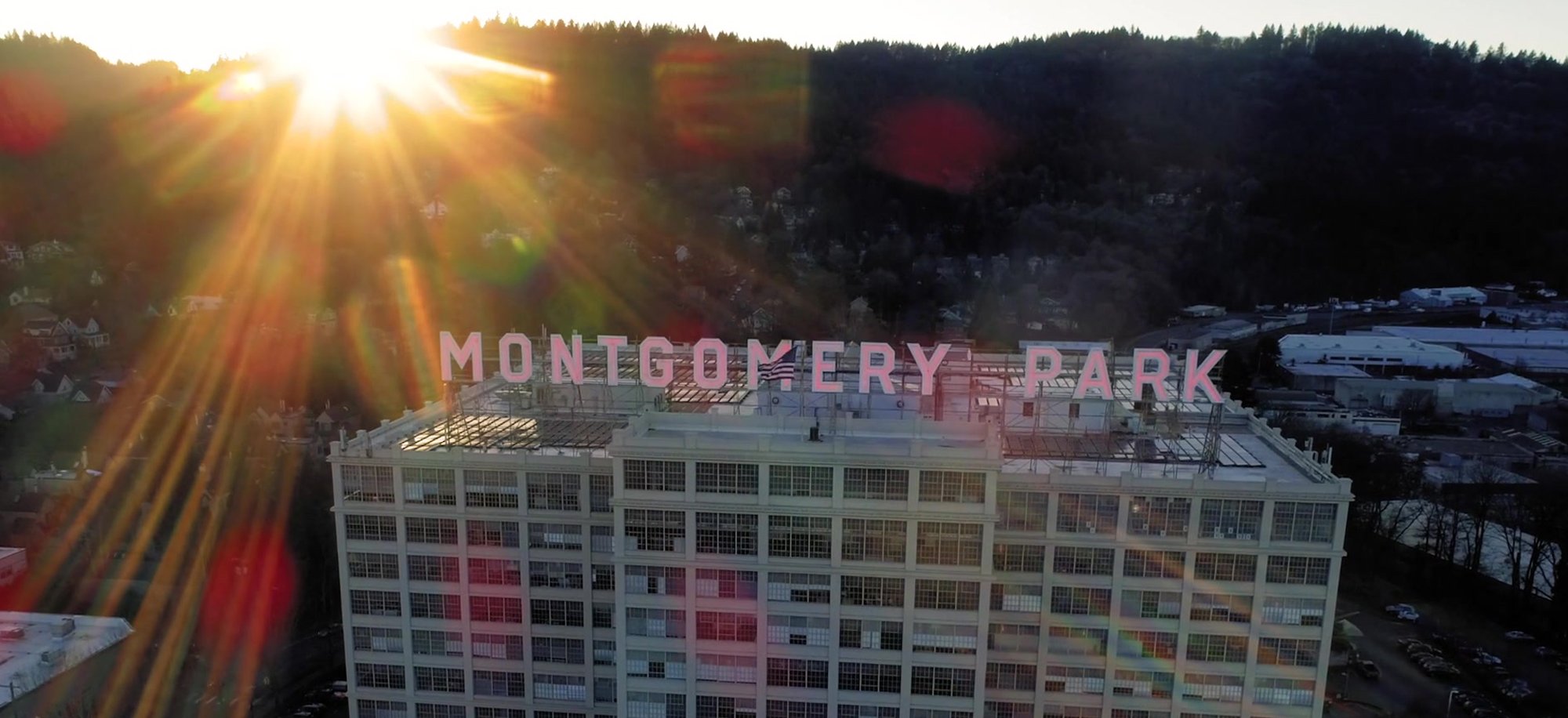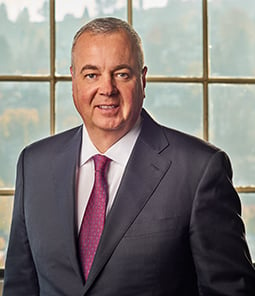 The Treasurer's Report from Rob Stuart
People will always be at the heart of everything we do, and that passion starts with our team.

ROB STUART - President, CEO / Treasurer, Board of Directors
Treasurer's Report
As Treasurer to the Board of Directors, I am pleased to present the 2019 report summarizing OnPoint's success and accomplishments. Our achievements are made possible through our membership loyalty, and 2019 was defined by significant achievements in financial performance, member value and community commitment.
Success by the Numbers
OnPoint continues to be your safe, sound, and secure credit union, and 2019 was one of our most successful years on record. Total year-end assets increased by 14%, surpassing $6 billion. Net income reached more than $100 million. Deposits grew 9% to $4.8 billion, while loans rose 9% to $3.8 billion. Membership increased by 8% to more than 390,000 members.
Our first mortgage originations exceeded $1 billion, and our Wealth Management and Investment Services team oversaw nearly $700 million in investments. Commercial loans reached $58 million, a 32% increase over 2018.
Find detailed financial information by clicking the Financial Statements button to the right.
Meeting Members Where They Are
Our continued growth in earnings and membership means we can do more for members through locations, products and value. In 2019, we made it easier for members to connect with us in their preferred ways, access the tools they need, and improve their financial well-being.
To increase access and convenience for our members, we opened a new branch in downtown Vancouver on the waterfront and relocated our Clackamas Corner Branch.
The OnPoint website was redesigned to make it easier for members to use, offer members a personalized experience, and make it easier to find products and services like Digital Banking.
We introduced the OnPoint Savers Account as a tool for youth 17 and younger to start saving for their financial future. We recognize that our youngest members want to invest in their future, and we're offering ongoing financial support for both kids and their parents.
Community Giving: Milestones and More
In 2019, we strengthened our commitment to community engagement with more donations, direct employee volunteering, and additional financial education for all members.
We celebrated the 10th anniversary of the OnPoint Prize for Excellence in Education, which has donated more than $370,000 to talented local educators and schools since 2010. We increased our support of Financial Beginnings and Junior Achievement, bringing financial education directly to local students. Our seminars on homeownership, Social Security planning and PERS reached nearly 500 people. Our new partnership with Enrich offered members free personalized financial education courses and advice.
Through our Refer a Friend campaigns, we encouraged members to refer friends and family to OnPoint and donated to the OHSU Doernbecher Children's Hospital, the Oregon Food Bank and the Cascade AIDS Project for every referral, totaling more than $120,000. Our Community Relations Committee increased the monthly grants to our partners working to make a difference in the community, for a total of $150,000.
In 2019, our investment in community programs topped $1 million.
Member Experience Powered by Employees
People will always be at the heart of everything we do, and that passion starts with our team. Our 755 employees are the reason why OnPoint has grown into the success it is today, and the level of dedication to helping our members is the reason why we remain their trusted financial institution.
On behalf of the Board of Directors, we thank our employees for another successful year, and we look forward to more growth and community development in 2020.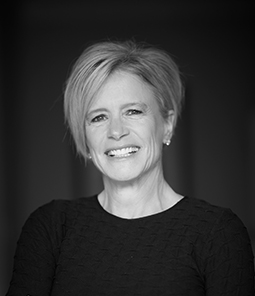 The Supervisory Committee Report from Sheryl Manning
OnPoint has received an "unqualified opinion" from Moss Adams. This means that OnPoint Community Credit Union's financial statements are fairly and appropriately presented.

SHERYL MANNING - Chair, Supervisory Committee
I have the pleasure of chairing OnPoint Community Credit Union's Supervisory Committee. We are a four-member committee and we meet quarterly during the year.
Our responsibilities are to:
Review OnPoint Board-level policies, receive updates on management strategies, monitor financial results, and explore and discuss current credit union industry and accounting issues
Review the Credit Union's established practices and procedures to ensure they safeguard members' assets
Review audited financial results and ensure they are complete and timely
Ensure member accounts are verified to credit union records periodically
To accomplish this, the Supervisory Committee arranges a comprehensive annual audit of OnPoint Community Credit Union's financial statements. The 2019 audit was performed by Moss Adams, LLP. Moss Adams supports the Supervisory Committee, Board and staff with both their accounting expertise and their thorough understanding of the credit union industry.
Upon completion of the 2019 audit, the Supervisory Committee reviewed the details of the audited financial statements and asked the auditors and staff questions. All questions were answered candidly and completely. You'll find a summary of the financial results included in OnPoint's 2019 Annual Report.
OnPoint has received an "unqualified opinion" from Moss Adams. This means that OnPoint Community Credit Union's financial statements are fairly and appropriately presented, without any identified exceptions, and in compliance with generally accepted accounting principles (GAAP).
The results of this audit, combined with the periodic verification of members' accounts, has provided the Supervisory Committee with assurance that the financial statements prepared by Credit Union management accurately and completely reflect the financial condition of our Credit Union.