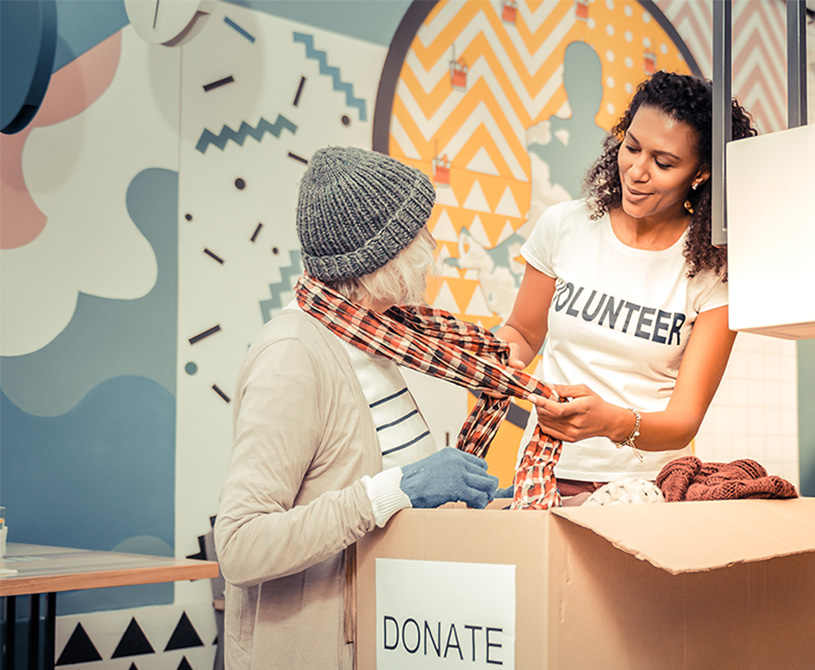 Up to $5,000 to your organization of choice
The holiday season is a time for helping others, and we invite you to share which non-profits are doing meaningful work in our community.
OnPoint is committed to excellent member experiences.
Money doesn't care about people, but we do. When it comes to your finances, we're in it together. With OnPoint, you can check your balance, deposit checks, and pay bills from anywhere. We also offer great rates, low fees and financial education resources just for you. Yet, we're more than a place to bank.
Credit unions do well when members do well. This means if you need more from your banking experience, we're there to provide options, remove barriers and be your guide every step of the way. It also means we support community, because we know we're all stronger when every one of us is stronger. Most of all, it's about people. People like you.
Learn more about becoming a member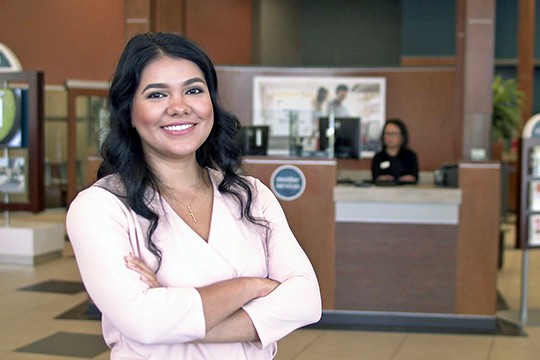 Routing number 323075880
After hours fraud support
Report a lost or stolen card
Call member services
Freeze credit card
Set travel notice
Schedule an appointment
Get member assistance.
Making an impact with your OnPoint membership.
We love being a part of our community, and that's why we're always taking action to improve people's lives for today and tomorrow. We strive to create real connections with the people and organizations within our community so they know who we are, what we do, and how much we care. Let's work together to create the future we all know is possible.
Friendly and helpful. I was with another bank for 20+ years and have never been treated as well as I have at OnPoint. Thank you.

Kenneth K.
Today's promotions & featured rates
Get the most out of your savings.
Bundling with OnPoint is now even more rewarding. Earn 3.00% APY (annual percentage yield) on your first $100,000 when you upgrade your savings to the new Premium Bundle Rewards Savings account.
Plus, like all OnPoint savings accounts, access your funds any time through Digital Banking, or at the branch or ATM. Additional products and services are required to qualify for the Premium Bundle Rewards Savings account.
Get complete details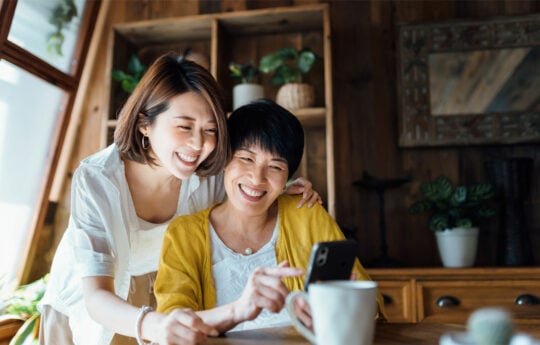 Earn up to 3.00% APY with Premium Bundle Rewards Savings
Earn 3.00% annual percentage yield on your first $100,000, then 1.50% APY on your remaining balance. Click below for details and complete terms and conditions.
Learn more and start saving today
Today's rates
View all Rates »
5/5 ARM (adjustable rate mortgage) as low as
APR*
Disclosures
* APR = Annual Percentage Rate
Trending Topics
Community Impact Story
$100,000 in donations for Giving Tuesday
As part of our annual holiday giving campaign, OnPoint is donating $25,000 to each of these three organizations dedicated to providing food security, day shelter and valuable resources to underserved communities in the Portland metro area: Habitat for Humanity of Oregon, Blanchet House and New Avenues for Youth. We also found additional donation opportunities for community partners throughout our region. …
Read the full article
Infographic
8 tips to protect yourself from holiday fraud
Holiday shopping is exciting, and it's fun finding the perfect gift for someone you love. Many businesses offer incredible deals online and in-store during this season and you may be delighted to find an excellent price for the gifts on your list.
At the same time, you need to stay vigilant against fraud while shopping.
Download the infographic
eBook
The OnPoint guide to financial wellness
Determining where to start and consistently prioritizing financial growth is challenging. If you've decided to dedicate time to improving your understanding of finances, you likely have a goal. Enhancing your knowledge of finances can help you achieve it. Even if you don't know your goal, that's ok too—we can help you make one.
The best part? It's free.
Read the eBook