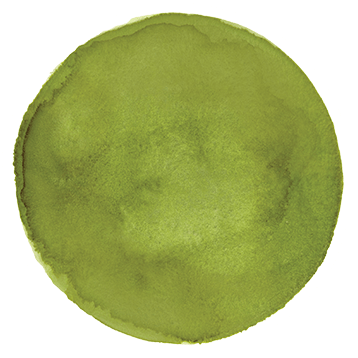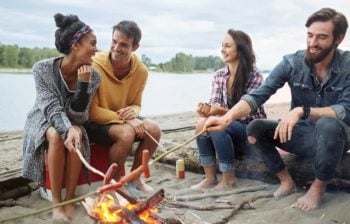 Checking Accounts
For every day and everywhere.
Stay connected with more control.
Conveniently manage your money.
Enjoy more flexibility and control of your finances with easy-to-use tools. Get in, get out and get back to your life.
Mobile Deposit
Deposit checks anytime, anywhere from your smartphone.
Overdraft Protection
Protect yourself from overdrafts and get more peace of mind by linking your credit card to your checking account.
Bill Payment
The no-fuss, no-hassle way to pay all your bills online, on time.
Person-to-Person
Send money simply and securely to your family and friends.
---
From Portland to Pensacola, access over 60,000 surcharge-free ATMs.
Enjoy easy access to your money with a nationwide network of OnPoint, CO-OP and MoneyPass ATMs. Plus, international access in Europe and Asia.
Find the nearest ATM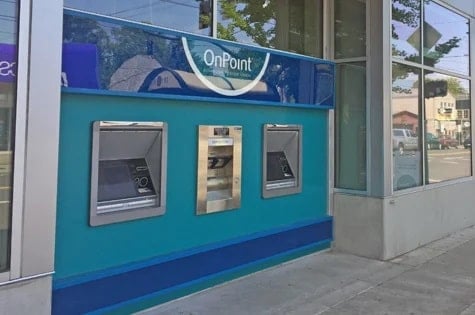 Compare Checking Accounts
No fee cash withdrawals from any ATM.2

No fee cash withdrawals from any ATM.2
Earning a little extra. You get all the features plus a monthly dividend.

No fee cash withdrawals from any ATM.2
Simplicity of an everyday account with no fuss and no minimum balance requirements.

No fee cash withdrawals from any ATM.2
A fresh start and a simple way to build or reestablish your finances.

No fee cash withdrawals from any ATM.2
Interest Checking
Interest Checking

Deposit Amount

Interest Rate

Annual Percentage Yield1

Minimum Balance to Avoid Service Fees

Monthly Service Fee if Below Minimum Balance2

Rates Effective: 10-22-2021

Learn more about interest checking

View our Truth-In-Savings disclosure for additional information.

1 Annual Percentage Yield subject to change.

2 Fees could reduce earnings on the account.

$0 - $999.99

0.05%

0.05%

Minimum Balance to Avoid Service Fees

$500 Avg/Month

Monthly Service Fee if Below Minimum Balance2

$7.00

$1,000 - $4,999.99

0.05%

0.05%

Minimum Balance to Avoid Service Fees

$500 Avg/Month

Monthly Service Fee if Below Minimum Balance2

$7.00

$5,000 and higher

0.05%

0.05%

Minimum Balance to Avoid Service Fees

$500 Avg/Month

Monthly Service Fee if Below Minimum Balance2

$7.00
---
---
Checking FAQs
New debit cards are mailed to members the first week of the month that the card is set to expire.
If you do not receive your new debit card, please contact Member Services at 503.228.7077 or 800.527.3932 (M-F 7 a.m. to 7 p.m., Sat. 9:00 a.m. to 3:00 p.m.)
You can also
visit a branch near you
for assistance.
You may order checks online within Digital Banking.
Log in and select Services from the main menu
Click Check Reorder
Select the membership for which you would like to order checks and follow the remaining prompts.
If there has been an address change since your last check order, please ensure your account has been updated with this information.
You can change your address or other personal information on file with the credit union by simply logging into Digital Banking. Once logged in, select
Settings
from the main menu. Then select
Update Contact Info
.
Our OnPoint Checking and Access accounts offer the convenience of no minimum balance!
You have two ways to use your Visa Debit Card. You can swipe your card and use your PIN, or you can choose credit and sign for your purchases. Occasionally, high transaction volumes can cause transactions to be declined even if your purchase amount doesn't exceed your available funds. If this happens, ask the merchant to process your transaction again using the opposite method. For example, if you originally tried running the transaction as a credit, ask to run it with your PIN. If you originally used your PIN, ask to run it as a credit transaction.
Simply use your card at any ATM or in a PIN-based transaction. You can also activate your debit card by calling 800.992.3808.
Your average monthly balance is calculated by adding the end of day balance in your checking account for each day in the month. Then, divide that number by the number of days in the month.
If your average monthly balance is $500 or more, our Interest Checking account might be a good fit for you, which earns interest and has no monthly fee if you maintain an average monthly balance of $500 or more.
If your average monthly balance is below $500, our OnPoint Checking may be what you are looking for, providing all the benefits of a checking account with no mothly fees or minimum balance requirements.
OnPoint charges members for using out of network ATMs (excludes Interest Checking users). This fee is in addition to any fees charged by the out of network ATM.

As an OnPoint member you can make free withdrawals and deposits at over 60,000 OnPoint, MoneyPass®, and CO-OP ATMs.
You can have one debit card, in your name, per checking account.
Please refer to our
Fee Schedule
for current overdraft fees.
Overdraft Protection
We offer overdraft protection so you can avoid excess fees and protect your accounts! You may link any of the following account types to your checking account to cover overdrafts:
If you would like to add or make changes to your overdraft protection setup, contact
Member Services
.
You can find your full account number within Digital Banking. Follow the steps below:
Log in to Digital Banking.
Select the desired account, such as your checking account.
Click the Details heading to view additional account information.
Within the Details section, you will see additional information about the account including the account number, routing number and YTD interest/dividends earned (if applicable).
The third item in the list, Full Account Number, is the account number you'll need for electronic transactions such as direct deposit.
Please note: some account types (including Bundle Rewards Savings) will not display a "Full Account Number." This type of account does not include a direct deposit feature or the ability to make electronic transactions requiring an account number.
You can also find the routing and account number at the bottom of your checks.
Open your checking account today.
Disclosures
If the minimum monthly average balance is not met, there will be a $7.00 monthly fee.
Please be aware that while OnPoint will not charge ATM fees with Interest Checking, you may be assessed a surcharge by another financial institution.
If you request a substitute check, please read the Check 21 disclosure.
Click here to read the Truth in Savings Disclosures.