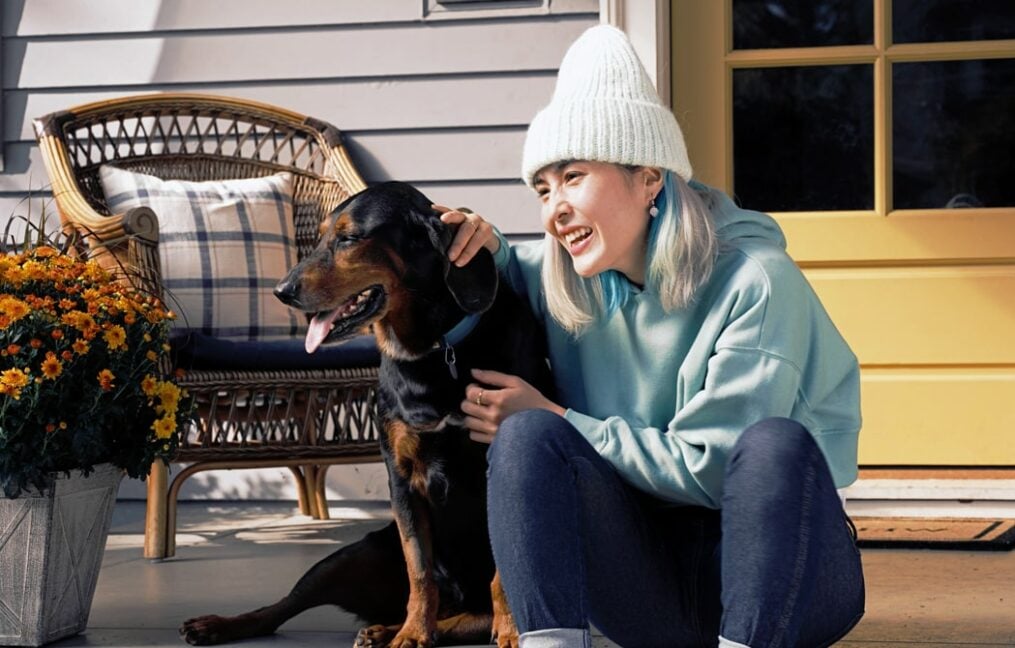 Our story—serving people in our region since 1932
Community focused. Member owned.
Where we've been, and where we're going.
Our roots
In 1932, 16 schoolteachers got together to create a safe place to save their money and provide low-cost loans to other teachers and their families. They named it Portland Teachers Credit Union.
Our growth
As our community grew, we grew right along with it. In 2005, we were granted a community charter in Oregon and Southwest Washington, allowing us to expand our field of membership. To reflect this growth, we changed our name to what you know us as today, OnPoint Community Credit Union.
Our commitment
OnPoint has been improving the lives of our members and the communities we serve—including Portland, Vancouver, Eugene and Bend—for 90 years. In that time, we've grown to be the largest member-owned financial institution headquartered in Oregon with more than 539,000 loyal members.
We're here for you when you need us.
As your financial partner, we're committed to helping you live your best life.
We celebrate success by investing in each other.
At OnPoint, our purpose is to build strong communities by supporting financial growth and well-being, one person at a time. Our vision is to be the leader in delivering extraordinary experiences and value to our community.
Learn more about membership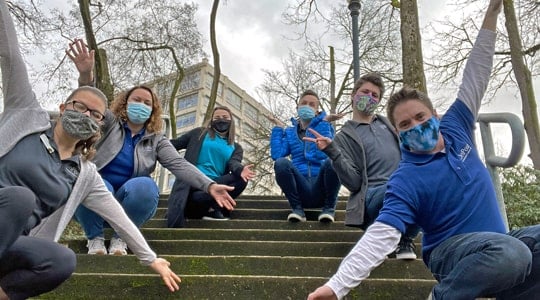 Pursue innovation that values our members' time and helps them achieve their goals.
Vest employees with the authority to deliver superior service and advice.
Always do the right thing and act with the utmost integrity.
Be the champion of education.
Ensure the safety and soundness of our institution to allow for long-range sustainability.
Your success is our first priority.
Helping you reach your goals is what we're all about. That's why we provide the financial education and guidance our members need to feel comfortable and capable when it comes to tackling their financial goals.
Your money is safe with us.
As a member-owned cooperative, we carefully review our products, practices, processes and services, to ensure we maintain the integrity of the credit union and interests of our members. We don't engage in risky investments or lending and are practical in our money management.
With over 90 years of banking know-how and the strength of more than 539,000 members behind us, OnPoint is financially sound and remains a safe place for your money.
Your future is protected. Member NCUA.
All OnPoint account deposits are federally insured up to $250,000 per depositor for each account ownership category under the National Credit Union Share Insurance Fund (NCUSIF), administered by the National Credit Union Administration (NCUA). Like the FDIC, the NCUSIF is a federally insured fund backed by the full faith and credit of the U.S. Government.
Financial safety and soundness of OnPoint Community Credit Union.
You may have questions about recent financial news in the headlines and what that may mean for you as an OnPoint member. As a member-owned, not-for-profit cooperative, your credit union is different from for-profit financial institutions. We are honored to serve a broad, local membership base focused on local individuals, families, and organizations, rather than focusing on narrow industry segments.
View the 2022 annual report
Insured by NCUA.
The safety of your hard-earned money is our number one priority. That means that your funds are safe and insured up to at least $250,000 by the National Credit Union Administration through the National Credit Union Share Insurance Fund, a US government agency. You can find out more about share insurance at mycreditunion.gov/share-insurance.
Financially strong.
OnPoint continues to increase our capital and maintains strong liquidity, allowing us to be agile in meeting the needs of our members and the community in any number of economic changes. Our focus on liquidity means we manage a balance of shorter and medium-term investments, which has resulted in a strong financial position.
Fully transparent.
OnPoint is fully transparent with our finances. You can find our Annual Report here. We appreciate your membership and will continue to provide you—and your family—with the financial solutions you need. As always, if you have any questions, please feel free to call us directly at 503.228.7077 or 800.527.3932.
Executive Team & Board of Directors
Executive Management
Rob Stuart, President/Chief Executive Officer
Cirith Anderson, Senior Vice President/Chief Risk Officer
Jim Armstrong, Senior Vice President/Chief Information Officer
Tim Clevenger, Senior Vice President/Chief Marketing Officer
Patty Groman, Senior Vice President/Chief People Officer
Bob Harding, Senior Vice President/Chief Commercial Officer
Jim Hunt, Senior Vice President/Chief Financial Officer
Steve Leugers, Senior Vice President/Chief Credit Officer
Tory McVay, Senior Vice President/Chief Retail Officer
Wendy Beth Oliver, Senior Vice President/Chief Legal Officer
2023 Board of Directors
Katherine Durham, Chair
Keith Thomajan, Vice Chair
Darren Nakata, Secretary
Greg Chandler
Melissa Damm
Matt Mroczek
Amy Slagle
Felicia Tripp
Margaret "Peggy" Willer
Executive Committee
Katherine Durham, Chair
Keith Thomajan, Vice Chair
Darren Nakata, Secretary
Rob Stuart, Treasurer
Supervisory Committee
Sheryl Manning, Chair
Gary Reynolds
Scott Thompson
We have members, not shareholders.
As an equal owner of OnPoint, each member has one vote to elect a Board of Directors that will set the overall strategy for our credit union. The Board represents the members, and each Board Director is elected to a three-year term. The Board also appoints a Supervisory Committee that ensures the Board and Executive Management team abide by OnPoint's written policy and that OnPoint's financial records are accurate.
The Executive Management team implements our policies and manages the day-to-day operations of our credit union.
The Board and Supervisory Committee earn a quarterly stipend based on the position held. This ensures that OnPoint Community Credit Union continues to attract and retain well-qualified individuals for these positions.
Annual Notice of Board of Directors & Supervisory Committee Compensation