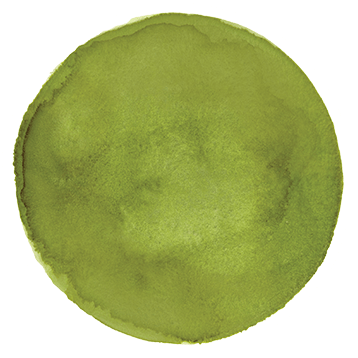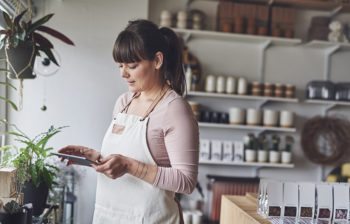 Business Solutions
Keep your business running smoothly.
---
Starting out or building up, it's our business to make yours easier.
We take a personal approach to helping you run your day-to-day business. OnPoint provides the resources and guidance to determine the right payment processing and deposit tools your business needs. By helping you manage your transactions more securely or expanding payment channels to accept digital and mobile payments, we're helping ensure you never miss out on a sale.
Credit and debit card processing solutions
We offer solutions for a variety of payment methods with simple processing and technology, allowing you to handle transactions quickly and accurately. Plus, with industry-leading security standards, we make sure your business—and your customers—are always protected.
Innovative technology
Give your customers more convenient and secure payment options whether you're in-store, online or accepting payments remotely.
Mobile and contactless payments
Accept cards on your smartphone or tablet and offer customers the experience and benefits of making contactless and mobile payments.
Funding options
Get your funds when you need them with multiple funding options to fit your business needs.
Fraud mitigation
Manage risk, protect your business from fraud and prevent loss if fraud occurs.
Payment optimization
Reduce the cost of accepting certain types of credit card payments, mitigate fraud and improve chargeback management.
Data protection
Secure your transactions with encryption, tokenization and Payment Card Industry Data Security Standard (PCI DSS) compliance validation.
---
Learn more about point-of-sale options that fit your business needs.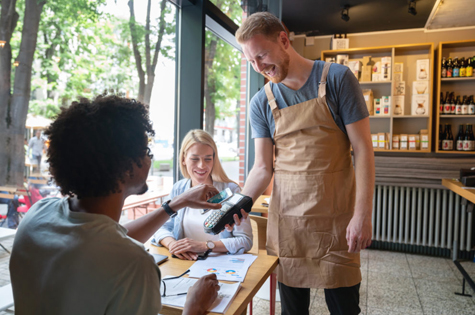 ACH Transactions
ACH (Automated Clearing House) provides your business with a more secure, cost-effective and time-saving way to collect or make payments with your OnPoint business checking account.
ACH Payments

Save money on check printing and improve efficiencies by initiating direct deposits, payroll, tax payments or vendor payments that deposit funds directly into your vendor or employee's accounts.

ACH Collection

Receive payments – such as recurring invoices, charitable contributions, dues and tuition payments – deposited directly into your OnPoint business account and avoid the hassle of manually collecting funds from your customers.
Desktop Remote Deposit Capture
Quickly deposit your business checks and eliminate unnecessary trips to the branch using a desktop check scanner from the convenience of your business or home office.
Reduce Overhead
Save on costs involved with making regular in-branch deposits, such as employee travel time and mileage reimbursement.
Analyze Deposits
Easily review deposited items and totals with stored check images and custom deposit reports.
Choose Your Equipment
Purchase the business check scanner that fits your particular business needs (prices vary) or use your existing check scanner (if compatible).
---
Learn more about ACH or desktop remote deposit capture
Let us know a little more about your business. We will schedule an appointment or give you a call to discuss the best options to fit your business needs. Then, start an application, which entails a review of the business account history, check volume, anticipated monthly transactions and the owner's creditworthiness.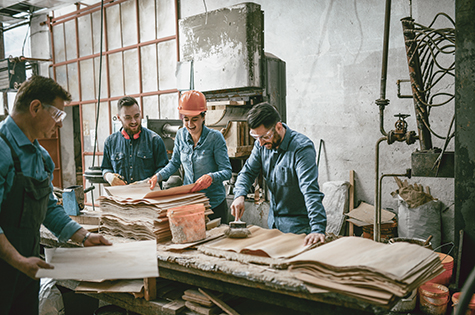 Merchant Services FAQs
OnPoint Merchant Services can help you expand payment channels, manage secure transactions, and offer more ways for your customers to buy. We offer:
Payment Processing Solutions
Security Tools & Resources
Transaction Analysis Tools
Keep your business running smoothly.