Community
Our Giving Story
Local roots that still hold true.
It's been more than 85 years since a handful of schoolteachers joined together to form our credit union. They didn't do it for profit. They did it to help one another. After all, that's what community is all about.
Celebrating Our Community
We take pride in fostering connections with our members and the community. That's why getting out into the community is so important to us. We strive to create ongoing and meaningful relationships with the people and organizations within our community.
Community Impact
As we grow, our responsibility to the places we call home grows as well. With each new branch, our roots grow deeper and so does our impact—allowing us to invest in our communities by creating new jobs, providing more robust services to our members and forging strong relationships with our community partners.
$1.72 million
awarded to community programs in 2017 and 2018
507
community causes supported in 2017 and 2018
10,848
average annual paid employee volunteer hours allocated
$372,000
in prizes and grants awarded to educators since 2008
262
educators & schools recognized for achievement since 2008
3,415
students who participated in Financial Beginnings in 2017 and 2018
The story of OnPoint in the community is so much more than a simple story.
It's the moments that come from thousands of connections we make large and small each and every day. Our own success and continued growth could not be more closely tied to the future and well-being of the Pacific Northwest.

- Rob Stuart, President & CEO of OnPoint Community Credit Union
Focus Areas
EDUCATION
Championing Education
Since our founding by schoolteachers over 85 years ago, OnPoint has always kept in touch with our educational roots.
OnPoint Prize
We understand that investing in education is one of the best ways to build thriving communities. The OnPoint Prize for Excellence in Education campaign celebrates innovative teaching methods that spark enthusiasm and passion in students, parents, and their peers. Each year, the campaign awards two educators with the Educator of the Year award, paying their mortgage for the entire school year, as well as donating $2,500 to each of their schools. We also award Community Builder awards, granting $1,000 to four schools to complete a project of their choice.
More about the OnPoint Prize
De La Salle North Catholic High School
For over 15 years, OnPoint has partnered with De La Salle North Catholic High School to help students gain valuable, real-life work experience. In this program, De La Salle students share a full-time, entry-level position at OnPoint. In addition to gaining professional insight, skill development and personal growth, students earn 50 percent of their school tuition. Participating students graduate with a full year of work experience.
It's a rewarding program for both students and OnPoint. Some work study students have even continued on to be hired by OnPoint as permanent team members.
KGW School Supply Drive
2019 marks the 12th year OnPoint has been supporting the KGW School Supply Drive! The start of the school year is a time of new beginnings. Students return to the classroom, meet their new teachers and reunite with friends. New backpacks, pencils, notebook paper, erasers and glue sticks are the long-standing hallmarks of "back to school." It is a time filled with anticipation and excitement, yet for many families, purchasing new school supplies can be a financial strain. In fact, one out of two children begin the school year without the school supplies they need. Along with our Supply Drive partners, OnPoint believes every student should have the supplies they need to succeed and thrive. Here's how we all can help.
Read More Community Stories
Community
Fueling Community
Giving makes good things happen. Since our founding, we've shared our good fortune with our neighbors, a tradition we continue today.
Children's Miracle Network
In 2018, OnPoint proudly donated $123,795 to Credit Unions for Kids, a nonprofit collaboration of credit union partners and supporters, raising funds to benefit Children's Miracle Network hospitals. One hundred percent of every dollar donated goes directly to a CMN hospital in the Northwest.
Babies with Books
As an organization that believes in building community, we know some of the most impactful work we do is to creating opportunities for others to lead. OnPoint is honored to support Babies with Books, a program created and led by high school students with a passion for making a difference. Through the program, student volunteers spend time each week visiting with families in the Neonatal Intensive Care Unit at Randall Children's Hospital. Volunteers provide free children's books to families, as well as information about the importance of reading to babies to support critical brain development, early literacy and family bonding.
Always Look Up: Support OHSU Doernbecher Children's Hospital through Refer a Friend
"When you get admitted, it's really hard to stay away from your family, so the best advice I can say is to always look up and try and never look down." When we hear advice like this from an 11-year-old, we have to marvel. Those are the words of McKenna from Eugene, Ore., who's been fighting an aggressive form of …
Read More
FINANCIAL EDUCATION
Promoting Financial Education
Building the foundation for lifelong financial health starts early and grows with you. We give people the tools and resources they need to learn and develop smart money habits for every stage of life.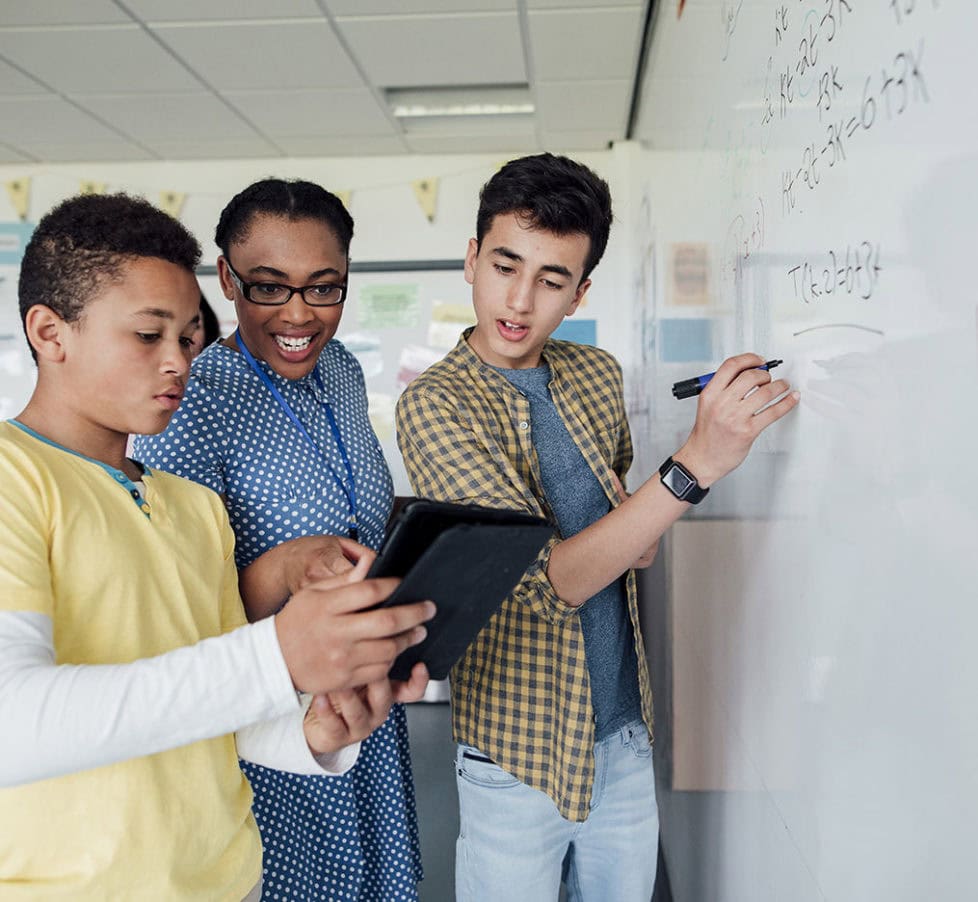 Financial Beginnings
For 10 years, OnPoint has proudly partnered with Financial Beginnings, an organization providing skills and resources to help youth and adults throughout Oregon and Washington take an active role in their financial well-being. Our investment of financial support and time from 48 OnPoint employee volunteers provided classroom instruction to more than 3,415 students at institutions such as Alberta Rider Elementary, Beaumont Middle School, Clackamas County Juvenile Department, Corbett Grade School, La Pine Middle School, OHSU Richmond Family Services and the following high schools: Madras, Oregon City, Sisters, Tigard and Wilson. Together, we make personal finance more accessible for every member of our community.
Junior Achievement
As a champion of financial literacy education, OnPoint provides annual support to Junior Achievement of Oregon and SW Washington. The donation supports Junior Achievement's engaging classroom curriculum and JA Finance Park, an economic simulation for middle and high school students that guides participants through the basics of personal finance, money management, careers and life choices. OnPoint employees also spend time volunteering through classroom presentations and supporting JA Finance Park twice a year. By increasing access to programs for over 500 students across the area, OnPoint continues its work to inspire student growth and development as they learn to manage money, plan for their futures, and make smart choices.
Building Community One OnPoint Volunteer at a Time
OnPoint's community partnerships are fueled not only by financial support but by how our employees show their love for our community, which includes dedicating their time and expertise toward supporting financial wellness in the region. Earlier this year, we announced expanded partnerships with Financial Beginnings and Junior Achievement of Oregon and SW Washington, two outstanding local financial education-focused nonprofits. This …
Read More