Annual Reports
Take a deeper look at the numbers.
Our yearly report to members.
OnPoint has a reliable history of returning value to its members, which is demonstrated in our Annual Reports. These reports share highlights of the year, as well as provide specific details of our assets and liabilities. As an owner, you have a right to know how your money is being managed.
90 years of growth.
OnPoint Community Credit Union is, at its heart, a cooperative. We are responsible for the effective and careful stewardship of our members' finances. It's the same goal our founders had in 1932—to give their fellow teachers a safe place for their money. We've grown since then, but the responsibility and stewardship remain the same. We intend to keep this as our guiding star for the next 90 years.
View and download our 2022 Annual Report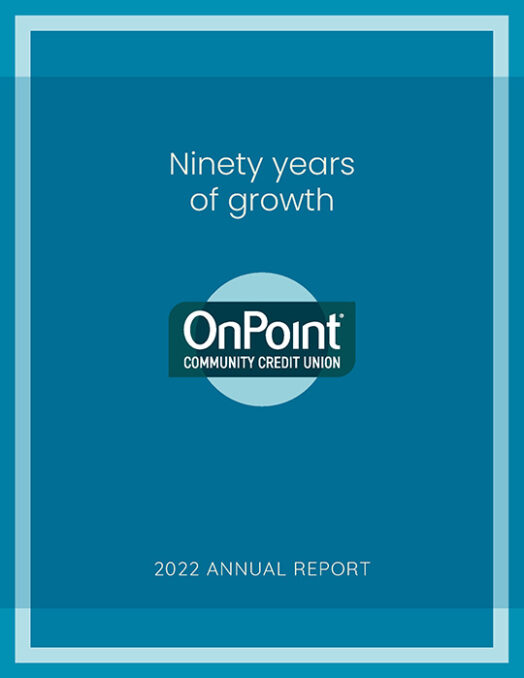 Annual report archive.
Take a few steps down memory lane and view our past Annual Reports.