Annual Reports
Take a deeper look at the numbers.
Our yearly report to members.
OnPoint has a reliable history of returning value to its members, which is demonstrated in our Annual Reports. These reports share highlights of the year, as well as provide specific details of our assets and liabilities. As an owner, you have a right to know how your money is being managed.
People are the point.
2021 was a year of historic growth for OnPoint. We opened 20 new branches in high-visibility locations inside local Fred Meyer stores while enriching the diversity of the OnPoint workforce and deepening our commitment to inclusion and sustainability.
In addition to increasing member accessibility and expanding our scope of financial services, we substantially grew our community support. In 2021, we donated over $2.2 million to 304 non-profits doing vital work in the communities we call home.
These achievements in leading beyond banking are only possible through the dedication of our employees and the loyalty of our members who choose and trust OnPoint. We look forward to continuing this work on behalf of all the people who work and bank here.
View and download our 2021 Annual Report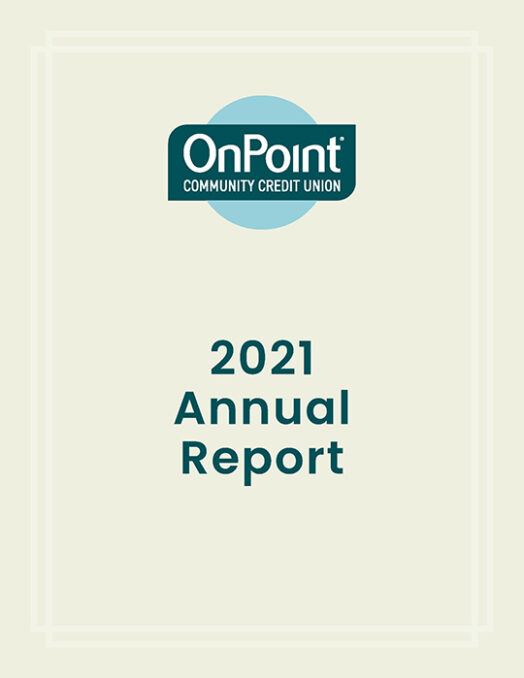 Annual report archive.
Take a few steps down memory lane and view our past Annual Reports.