College Possible is working to close the college degree gap by providing resources to young people in Oregon who are likely to thrive given the right opportunities. Since 2012, the organization has provided college access and success programs that have supported more than 2,600 students throughout the state. Most of them are first-generation college students, and 73% of them identify as a person of color.
College Possible has a proven model that matches eligible students with near-peer coaches. This unique coaching model equips students with the resources and inspiration to overcome common barriers in the college completion process, including finances, test preparation, and academic pathways. College Possible's curriculum is designed to support students in finding an institution that best fits their abilities, needs, and passions. All services are completely free for the students.
This remarkable program is working to change futures, and there are multiple ways you can get involved.
Helping youth navigate the college path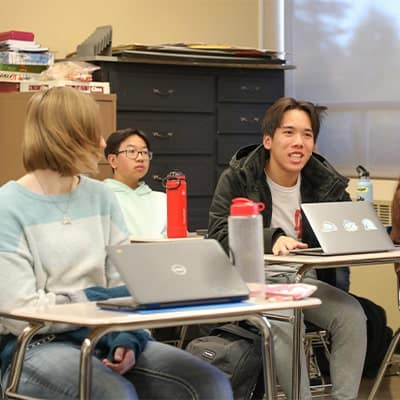 College continues to be one of the surest paths to economic stability. However, it can seem out of reach for many students for various reasons. Students from historically marginalized backgrounds face many barriers on the path to college, including complex financial systems and inequitable resources. College Possible aims to give students a voice in the decisions that affect them and their futures.
Students who become a part of College Possible typically start in their junior year of high school. The students must be from low-income backgrounds and have the desire to obtain a bachelor's degree. Students commit to a 6+ year program that will include group sessions, one-on-one coaching, and events such as college campus visits.
When a student completes their degree, their future is transformed, and that directly impacts not just their lives but also their communities. Students in the College Possible program are equipped with the support they need to finish college and thrive.
Consider Yulissa, a College Possible graduate story
Yulissa is a College Possible graduate who embraced the program's offerings. She was able to tap into a wide range of resources right away. These resources included support while applying for college, obtaining financial aid, and then choosing from a wide range of majors. What proved most important to her, though, were the coaches she worked with. They gave her confidence and reassurance that she could complete her degree, and they continued to support her through the most challenging time – transitioning from high school to the first year at Portland State University.
Her story is not simply about enrolling at Portland State, though. Yulissa, like many of her peers, had to take on a curriculum of rigorous courses. She also had to find a way to juggle work, school, and family responsibilities. These challenges initially overwhelmed her and led to moments of self-doubt and, on more than one occasion, thoughts of dropping out.
How did College Possible help her stay on the path toward a degree? During those challenging moments, she was able to call or text her mentor and coaches. They were able not just to cheer her on but also to provide her with guidance, compassion, and empowerment.
Because the coaches and mentors are close in age to the students, they provide real, relatable support and resources. That helped Yulissa change how she viewed her situation, making all the difference in her college journey. Ultimately, she graduated. Then she decided to return to College Possible to serve and coach other students who were going through the same types of challenges that she did just a few years before.
What makes Yulissa's story even more profound is that it has had a significant ripple effect. She was the first to graduate in her family. This led her three younger siblings to pursue the same path, each through the support of College Possible. Yulissa and one of her sisters have already graduated and are now debt-free. This goes even further; since completing her degree, Yulissa has also had other family members and friends reach out for advice. This has allowed her to empower them to create change for their futures as well.
College Possible's present challenges
College Possible is committed to meeting the needs of students, but they have noticed significant changes in recent years. Since the pandemic, they have seen a lot of people grow unsure about the future and the value of a college degree, largely because of the uncertain economy and labor market. Student engagement in College Possible decreased noticeably during the pandemic. It has taken College Possible several school years to rebuild awareness of its program, actively recruiting younger high school students to learn more about the program.
How you can support College Possible
One way to describe the work College Possible does is "ripples of hope." It's the impact that a college degree can have, not just for students but for their communities and future generations. College Possible students graduate from college at a rate of 68%, which is a rate two times greater than their peers from low-income backgrounds.
Consider if education transformed your future. If so, you might make a commitment to support College Possible's work to ensure the next generation of students can access higher education. College Possible is the only program in the state that supports students from their junior year in high school through the transition to college and until they obtain a degree. It doesn't matter where in that process a student enrolls or how long it takes either. As a result, they are serving a wide range of students through various challenges and life circumstances.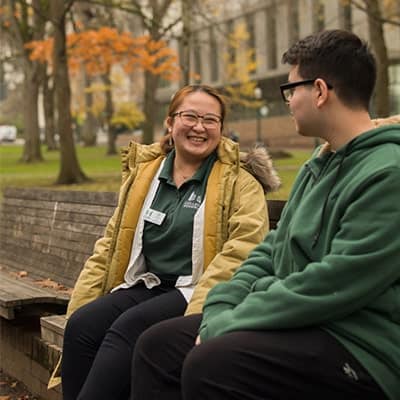 Investing in College Possible not only ensures that more students receive mentoring and support, but it also helps work against the systemic barriers that continue to make higher education inaccessible for so many. The organization is working to close the degree gap and ensure all students have the resources they need to be successful in college. They encourage others to join that mission in any way that they can.
Donating is one of the best ways to support the needs of students and the organization's initiatives. Donations fund student programming, including test preparation, campus visits, and student aid funds. The organization also encourages people to share the program with others, by inviting individuals to spread the word about College Possible and inspire others to partake in the program's mission.
Aside from donations and spreading the word, you can also volunteer in the various events the organization hosts to raise funds and support the community. Reach out to College Possible directly for additional information on how you can be a part of those efforts.