OnPoint Business Spotlight
OnPoint supports local business.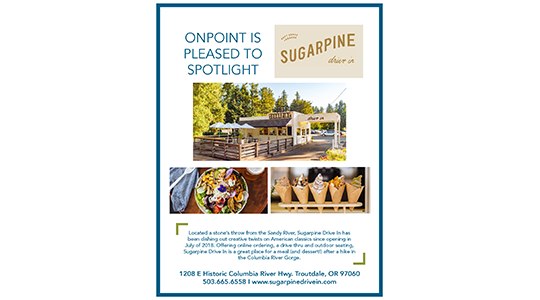 An 8 ½ x 11" poster highlighting your business.
We will create and display a custom poster in your local branch using your logo and other images you provide with details about your products, services and involvement in the community.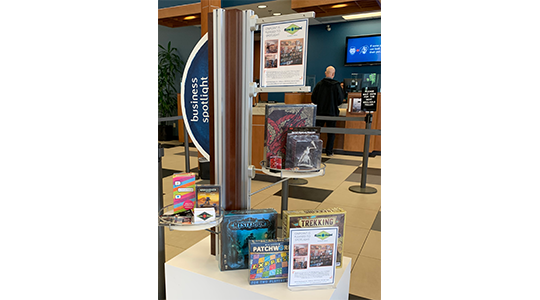 Display space inside an OnPoint branch
OnPoint will provide the opportunity to showcase your merchandise, business cards, brochures, or other items inside your neighborhood branch. Display items should be able to fit on the pedestal or the two round 12-inch trays, must not be fragile and cannot weigh more than 50 pounds.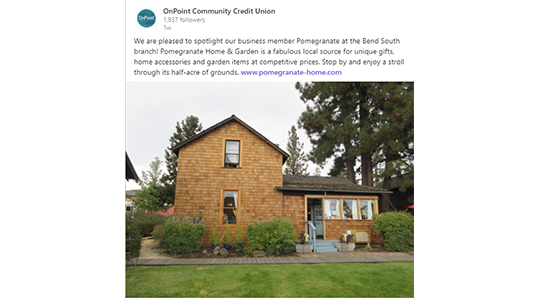 An opportunity to be featured through our social media channels
We will feature your business with appropriate posts during the 30-60 day campaign. The timing of the post will vary based on other planned posts, social media trending topics, etc.
Disclosures
Please note, Business Spotlights are currently only offered to OnPoint business members. Learn how you can become a part of OnPoint or stop by your nearest OnPoint branch. All requests from OnPoint business members will be considered.
Businesses selected will be featured for 30-60 days.
Your business can be featured at one branch in a 12-month period. Please note: if you would like to be featured again or at another branch, we ask that you wait 12 months before applying again.
OnPoint will make the final determination regarding which business will be featured in the Business Spotlight.