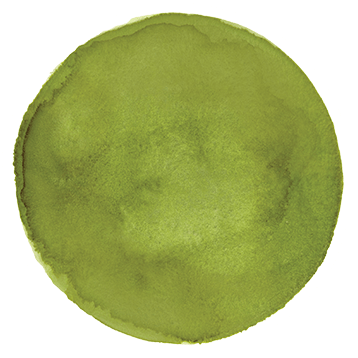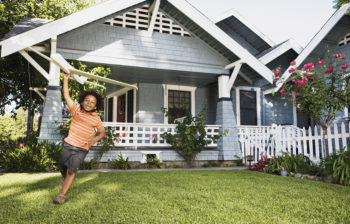 Home Refinancing
Unlock possibilities and lower your payments.
If you're looking to refinance your current mortgage, we've got the loan to help.
By refinancing your mortgage at a lower interest rate, you could lower your monthly payments or pay off your loan sooner. With OnPoint, you get more flexibility in your budget and more control of your mortgage payments.
---
We have been members for years.
We have been members for years. We enjoy the friendly service, good rates and local business.

- Cora O.
Thinking about refinancing?
See if it's time to refinance with our helpful calculator.
Mortgage Refinance Rates
Mortgage Refinance Rates

Terms

Rate

APR*

Points

1-Month Payment*

Learn more about Mortgage Refinance Loans View Mortgage Purchase Rates

The Annual Percentage Rates (APRs) for the 30 Year Fixed, 15 Year Fixed, and 5 Year Adjustable Rate loans are calculated based on the mortgage refinance of a single family, owner occupied residence with a loan-to-value (LTV) of 75%, a loan amount of $180,000.00, and a property located in Multnomah County, Oregon.

The Annual Percentage Rates (APRs) for the Homeroom Fixed Rate Loans are calculated based on the mortgage refinance of a single family, owner occupied residence with a loan amount of $240,000.00 and located in Multnomah County, Oregon.

The Annual Percentage Rates (APRs) for the 30 Year Jumbo Fixed Rate and 5/5 Jumbo ARM are calculated based on the mortgage refinance of a single family, owner occupied residence with a loan-to-value (LTV) of 75%, a loan amount of $600,000, and a property located in Multnomah County, Oregon.

The APR includes the approximate cost of prepaid finance charges, including 15 days of prepaid interest, a $795.00 origination fee, and any applicable points associated with the interest rate. Actual APRs for individual loans may differ.

All loan applications are subject to credit and property approval.

The payments shown include only principal and interest. Certain loan products may require an escrow account for property taxes and insurance which will be added to the monthly payment amount.

These mortgage rates are based upon a variety of assumptions and conditions, some of which may include a credit score of 740 or higher. Your loan's interest rate will depend on specific characteristics of your transaction and your credit profile up to the time of closing.

Adjustable Rate Mortgage (ARM) interest rates and payments are subject to change during the loan term. That change can increase or decrease your monthly payment.

If your equity is less than 20% mortgage insurance may be required, which will increase the monthly payment and APR.

Assumes no other loans or liens on subject property.

Property and/or flood hazard insurance may be required.

Maximum loan limits may apply.

Additional rates and programs are available.

Interest rates and APRs are subject to change without notice.

30 Year Fixed Rate

3.125%

3.212%

0.250%

$771.08

30 Year Jumbo Fixed Rate

3.250%

3.282%

0.000%

$2,611.24

15 Year Fixed Rate

2.375%

2.472%

-0.125%

$1,189.66

Homeroom

4.375%

4.439%

0.000%

$1,198.28

5/5 ARM

3.500%

4.153%

0.250%

$808.28

5/5 Jumbo ARM

3.250%

4.006%

0.000%

$2,611.24

Rates Effective:

10-26-2021
---
---
Find your perfect new home.
Our local team of mortgage experts is here to help you get started. Connect with a Mortgage Officer today.
---
Home Refinancing FAQs
Log in to the OnPoint Mortgage loan center to check the status of your loan. You can also contact your
Mortgage Loan Officer.
Prequalification is a rough calculation of the mortgage payment you can afford based on information you provide to your
Mortgage Loan Officer
.
Preapproval means you're essentially ready to start shopping for a house as you have formally applied for the mortgage, and we've determined that you are eligible for a mortgage of a certain amount.
When applying for a first mortgage, you'll need to provide original copies of the following items. You will need:
Most recent pay stubs for the past 30 days with year-to-date total.
W-2's for the past 2 years (for all jobs held in the last 2 years).
All pages of bank statements for all asset accounts for the last 2 months. If your accounts are with OnPoint we will gather this information for you.
Most recent award letter(s) and last 2 years' 1099s for retirement income such as social security, IRA accounts or pensions
Driver's license or other acceptable government-issued identification. If applicable, the Permanent Resident card is required.
Home insurance declaration page(s) with agent name and annual premium.
Most recent 2 year's federal tax returns including all forms and schedules including both personal, and business returns if applicable.
Most recent monthly statement(s) for mortgages or home equity lines from all residential properties currently owned.
If you claim rental income current lease/rental agreements signed by you and tenants.
If purchasing,fully signed sales agreement with all addenda, counteroffers, earnest money receipt and proof earnest money cleared your account.
If current residence is pending sale or recently sold, provide a sales agreementor Final HUD-1 Settlement Statement documenting the sale terms.
If applicable, copies of bankruptcy discharge, divorce decree or support orders.
If you have any questions about the documents you'll need to bring to your mortgage appointment, please contact us at 503.273.1755 or toll-free at 800.527.3932 ext. 5220.
Talking to your lender first can save you the time and frustration of finding a house that you can't afford. By speaking to a lender early in your home buying process, you can find out what you can afford in a house and get prequalified and preapproved. Your lender can also help answer questions about the steps you can take to improve credit or increase savings in order to be better prepared for home ownership.
We do not offer reverse mortgages. However, OnPoint offers other great home loan options with low rates and low payment options.
At this time, OnPoint does not do loans on undeveloped property. You may consider other lending options that may also fit your goals (such as a home equity line of credit, personal loan or personal line of credit). If you would like to speak with a loan officer regarding other potential lending options, please call Member Services at 503.228.7077 or 800.527.3932 (M-F 7 a.m. to 7 p.m., Sat. 9:00 a.m. to 3:00 p.m.)
Get started with your mortgage loan
– new purchase or refinance. Check rates, calculate your payments or apply online today!
To access your mortgage information in Digital Banking, log in and select your mortgage account from the home screen. Here you will see all of your recent mortgage payments and transactions. For more details, click the "Details" tab and select the Payment Options and Loan Info link.
Yes, OnPoint offers FHA loans to qualifying borrowers, as well as VA loans to eligible veterans and Active Duty personnel. For more information, visit an OnPoint Mortgage Loan Officer at your nearest branch, or call us at 503.273.1755 or 800.527.3932, ext. 5220.
Closing costs on a mortgage or home equity line of credit generally include title insurance, flood certification and an appraisal.
Discount points are considered a form of interest. Each point is equal to one percent of the loan amount. You pay them, up front, at your loan closing in exchange for a lower interest rate over the life of your loan. This means more money will be required at closing, however, you will have lower monthly payments over the term of your loan.

To determine whether it makes sense for you to pay discount points, you should compare the cost of the discount points to the monthly payments savings created by the lower interest rate. Divide the total cost of the discount points by the savings in each monthly payment. This calculation provides the number of payments you'll make before you actually begin to save money by paying discount points. If the number of months it will take to recoup the discount points is longer than you plan on having this mortgage, you should consider the loan program option that doesn't require discount points to be paid.
Find the right home financing for you.
Call our local mortgage team.
Disclosures
All OnPoint loans are subject to credit terms and approval.