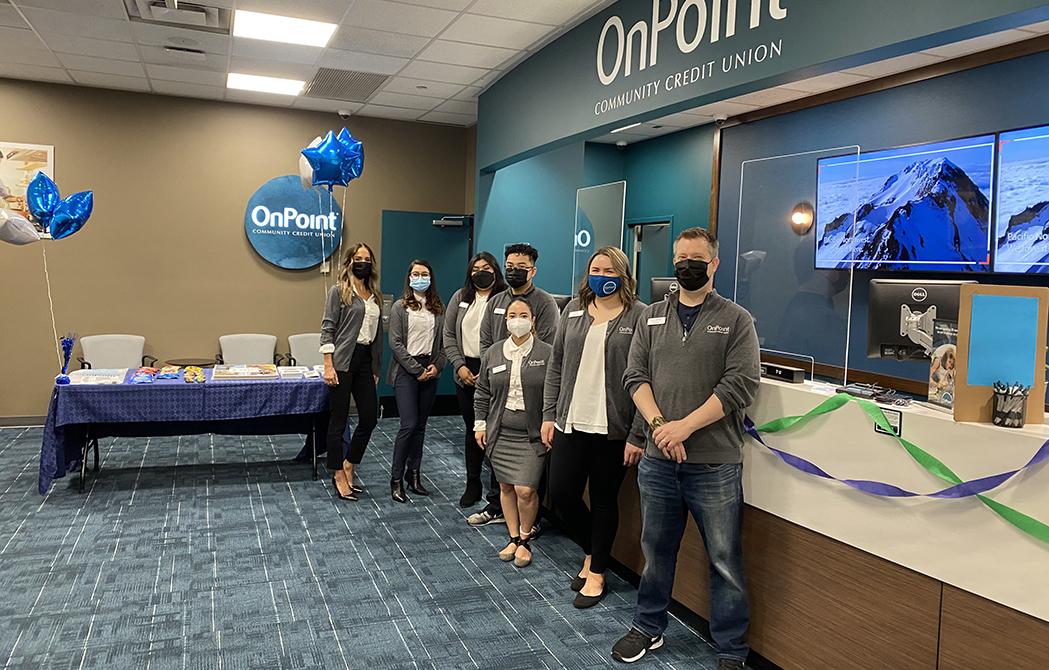 OnPoint 67th & Glisan Branch
We're located inside Fred Meyer, nestled among the characteristic neighborhoods of NE Portland.
Location:
We love helping people achieve their financial goals and we take the time to ensure our members feel appreciated.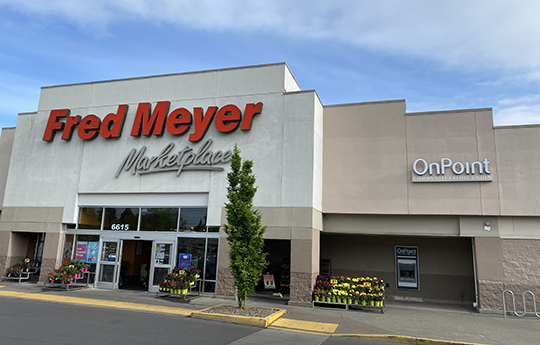 Open an account
Apply for a loan
Meet with a Mortgage Loan Officer (by appointment)
Make ATM deposits
Notary services
Schedule a Branch Appointment
2022
Christmas Day (observed)

— December 26, 2022
2023
New Year's Day (observed)

— January 2, 2023

Martin Luther King Jr. Day

— January 16, 2023

Presidents' Day

— February 20, 2023

Memorial Day

— May 29, 2023

Juneteenth

— June 19, 2023

Independence Day

— July 4, 2023

Labor Day

— September 4, 2023

Indigenous Peoples' Day

— October 9, 2023

Veterans Day

— November 11, 2023

Thanksgiving Day

— November 23, 2023

Christmas Day

— December 25, 2023
team comradery
eclectic tastes
Diverse team
community connection
Favorite lunch spot
Community Engagement
Tran Luu
Mortgage Loan Officer
As an OnPoint Mortgage Loan Officer, I enjoy the satisfaction of making a positive impact on my members' financial well-being. I love what I do and the long term relationships with my members is the frosting on the cake.
About me
Being personable is my super power! You don't learn about mortgage loans in school—and sometimes that can be intimidating! I'm here to bridge the gap between what you might not formally know and what you want to achieve from your loan.
With over 16 years of financial service experience, I have worked in every stage of the loan process. With the personal experience of buying a home for myself, I've since made it my goal to make others' home buying process as easy and fulfilling as possible. Whether you're buying your first or your third home, I will be transparent and honest to help ensure the right questions are being answered and the proper benefits are being presented.
I was born in Portland, Oregon and cannot see myself being anywhere else. I speak fluent Vietnamese.
In my spare time, I enjoy spending time with my family. We're huge foodies, so my banking knowledge is rivaled by my insight on where the best food spots are in Portland (and in Gresham too)!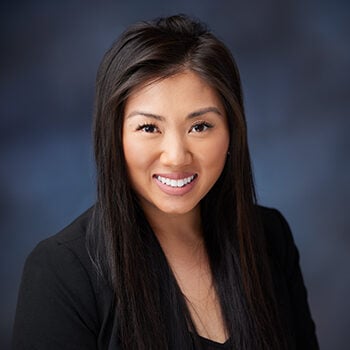 Pennie Kincade
Financial Advisor | Raymond James Financial Services, Inc.
I am committed to exceptional service—helping members build an investment portfolio according to risk tolerance and individual needs. Providing deeper connections and flexibility is the key to our success.
About me
When it comes to investing, it's essential to establish a collaborative and strategic plan. This approach creates an opportunity to achieve your goals while considering what is most important to you and your family, and aligns with your values and beliefs. Understanding your current spending habits along with your immediate, short- and long-term goals—and how your finances change over time—is crucial to developing an effective investment strategy. Together we'll discuss and define details of your goals and we'll monitor progress of your plan relative to your unique financial objectives.
I am relationship-driven and value open communication. I devote time according to the depth and complexity of your need—ensuring you get answers to all of your questions. I have an unwavering commitment to staying in contact and keeping your investments on track, while following our agreed upon financial planning roadmap.
I am driven by supporting our community, our schools, and enabling everyone the opportunity to plan for their future.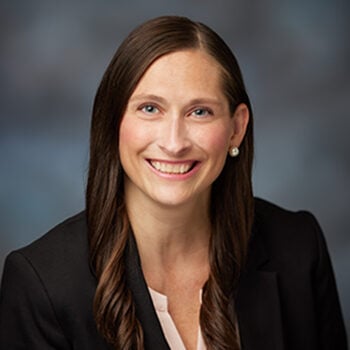 Richelle Connolly
Branch Manager