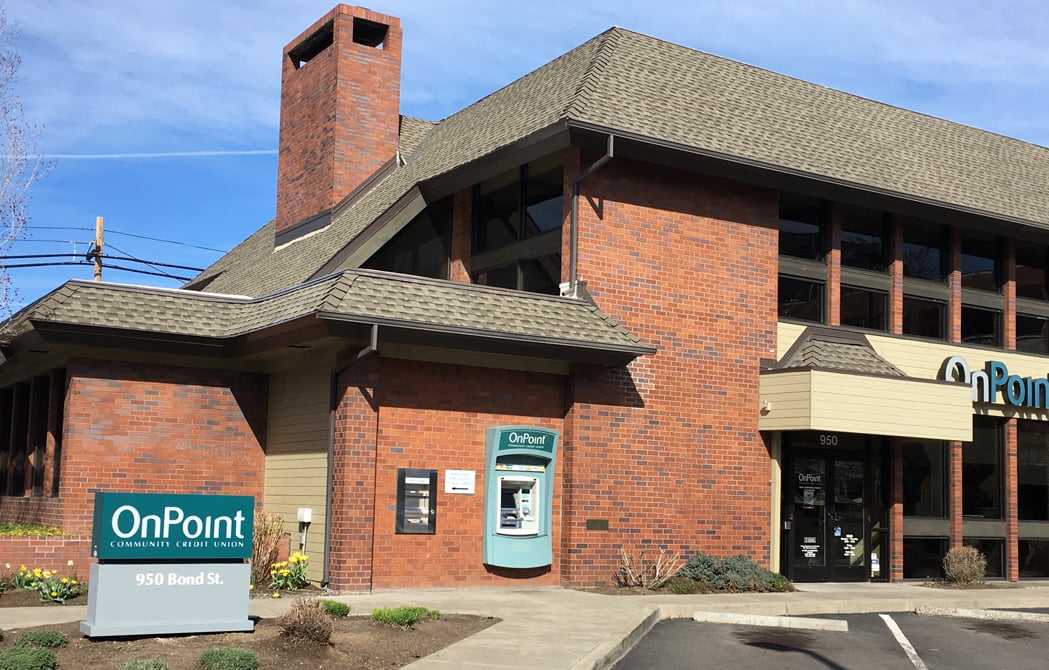 OnPoint Bend Downtown Branch
Voted best bank in central oregon for five years straight.
Location:
You will feel positive energy when visiting our branch, located in the heart of downtown Bend. We offer a cozy, welcoming atmosphere and the most knowledgeable banking staff in Central Oregon. Plus, there is free parking available in the garage next door.
Open an account
Apply for a loan
Meet with a Mortgage Loan Officer (by appointment)
Speak with a Financial Advisor (by appointment)
Make ATM deposits
Use our coin-counter
Notary Services
Schedule a Branch Appointment
2023
New Year's Day (observed)

— January 2, 2023

Martin Luther King Jr. Day

— January 16, 2023

Presidents' Day

— February 20, 2023

Memorial Day

— May 29, 2023

Juneteenth

— June 19, 2023

Independence Day

— July 4, 2023

Labor Day

— September 4, 2023

Indigenous Peoples' Day

— October 9, 2023

Thanksgiving Day

— November 23, 2023

Christmas Day

— December 25, 2023