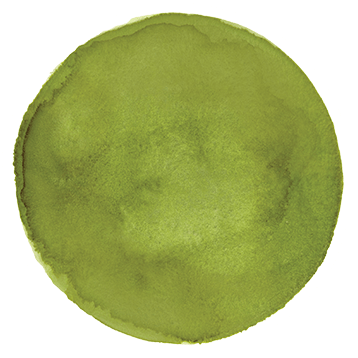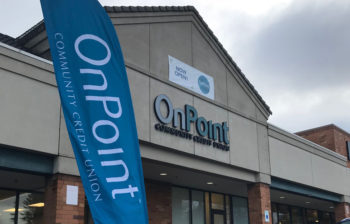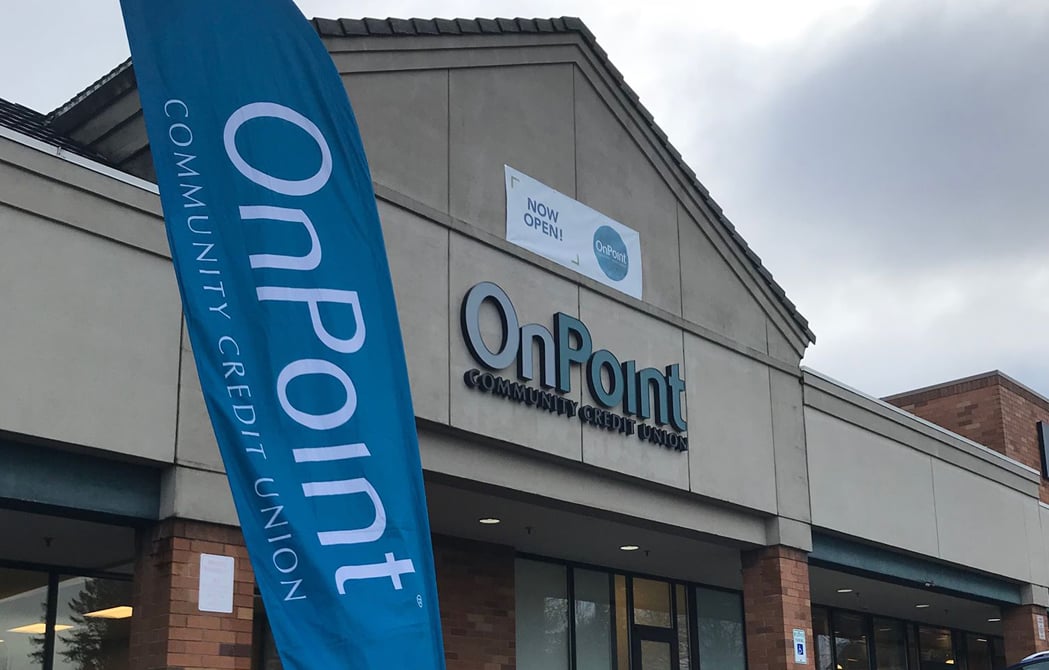 OnPoint Cherry Park Branch
Our team greets you as you enter and help you feel welcomed.
All OnPoint branches are open normal business hours, listed below. We continue to operate with reduced staff to reinforce social distancing best practices.
This new, freshly redesigned branch is conveniently located next to the Troutdale Library and Safeway with ample parking. Our staff is friendly, welcoming and greet every member personally.
You can visit this branch to:
Open an account
Apply for a loan
Meet with a Mortgage Loan Officer (by appointment)
Make ATM deposits
Use our coin machine
Notary Services
Enjoy the free Wi-Fi
All OnPoint branches are wheelchair accessible.
Location:
2457 SW Cherry Park Rd.
Troutdale, OR 97060
Hours:
Sunday: Closed
Monday: 9:00 a.m. – 5:30 p.m.
Tuesday: 9:00 a.m. – 5:30 p.m.
Wednesday: 9:00 a.m. – 5:30 p.m.
Thursday: 9:00 a.m. – 5:30 p.m.
Friday: 9:00 a.m. – 6:00 p.m.
Saturday: 9:00 a.m. – 1:00 p.m.
Classic Rock
is always on the radio here
Fans Of
Potlucks & Animals
15+
Local Business Partners
Community Engagement
Back to School Drive, Oregon Foster Parent Association, Portland Metro Foster Care Children
Charitable Passions
Friends of Children and Oregon Foster Parent Association
Key Motivators
Team diversity and positive energy
2020
New Year's Day

— January 1, 2020

Martin Luther King Jr. Day

— January 20, 2020

President's Day

— February 17, 2020

Memorial Day

— May 25, 2020

Independence Day

— July 4, 2020

Labor Day

— September 7, 2020

Indigenous Peoples' Day

— October 12, 2020

Veterans Day

— November 11, 2020

Thanksgiving Day

— November 26, 2020

Christmas Day

— December 25, 2020
2021
New Year's Day

— January 1, 2021

Martin Luther King Jr. Day

— January 18, 2021

President's Day

— February 15, 2021

Memorial Day

— May 31, 2021

Independence Day

— July 4, 2021

Labor Day

— September 6, 2021

Indigenous Peoples' Day

— October 11, 2021

Veterans Day

— November 11, 2021

Thanksgiving Day

— November 25, 2021

Christmas Day

— December 25, 2021