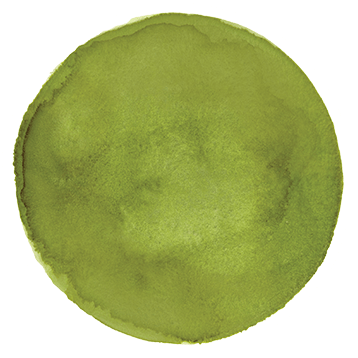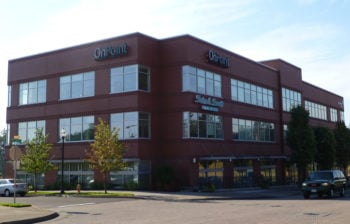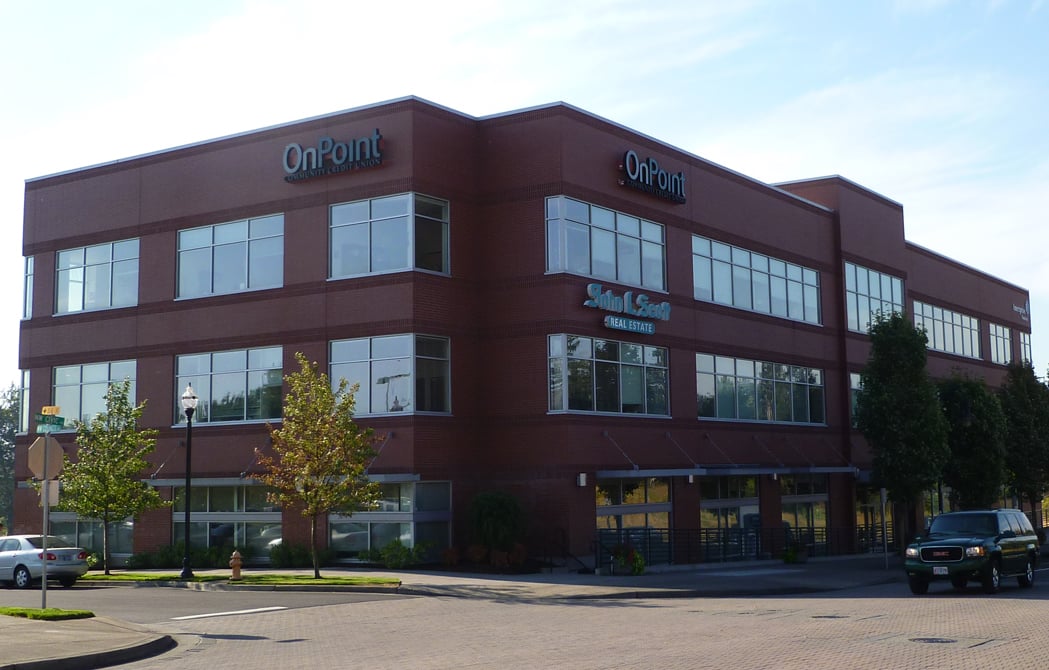 OnPoint Gresham Branch
Many of us grew up in Gresham, and we love to see people in our community.
Please note: OnPoint ATMs at our Gresham branch will be out of service for scheduled maintenance October 5-6. We apologize for any inconvenience. Please visit onpointcu.com/locations-atms for the nearest available surcharge-free ATM.

Located in the heart of Gresham next to Gresham Station, close to the diverse food and shopping of Historic Downtown. Come check out our newly remodeled branch!
You can visit this branch to:
Open an account
Apply for a loan
Meet with a Mortgage Loan Officer (by appointment)
Make ATM deposits
Use our coin-counter
All OnPoint branches are wheelchair accessible.
Location:
1754 NW Civic Dr.
Gresham, OR 97030
Hours:
Sunday: Closed
Monday: 9:00 a.m. – 5:30 p.m.
Tuesday: 9:00 a.m. – 5:30 p.m.
Wednesday: 9:00 a.m. – 5:30 p.m.
Thursday: 9:00 a.m. – 5:30 p.m.
Friday: 9:00 a.m. – 6:00 p.m.
Saturday: 9:00 a.m. – 1:00 p.m.
Local History
Several of our staff members grew up in Gresham
Favorite Tradition
Celebrating successes as a team every Friday
Community Involvement
Work with local school districts to promote financial wellbeing in our community and recognizing local entrepreneurs with our Business Spotlight
Charitable Passion
Sponsoring the Greater Portland Foster Kids program at Christmas
200+
Local business partners
Team Motto
Treat members like family
2019
New Year's Day

— January 1, 2019

Martin Luther King Jr. Day

— January 21, 2019

President's Day

— February 18, 2019

Memorial Day

— May 27, 2019

Independence Day

— July 4, 2019

Labor Day

— September 2, 2019

Indigenous Peoples' Day

— October 14, 2019

Veterans' Day

— November 11, 2019

Thanksgiving Day

— November 28, 2019

Christmas Day

— December 25, 2019
2020
New Year's Day

— January 1, 2020

Martin Luther King Jr. Day

— January 20, 2020

President's Day

— February 17, 2020

Memorial Day

— May 25, 2020

Independence Day

— July 4, 2020

Labor Day

— September 7, 2020

Indigenous Peoples' Day

— October 12, 2020

Veterans' Day

— November 11, 2020

Thanksgiving Day

— November 26, 2020

Christmas Day

— December 25, 2020