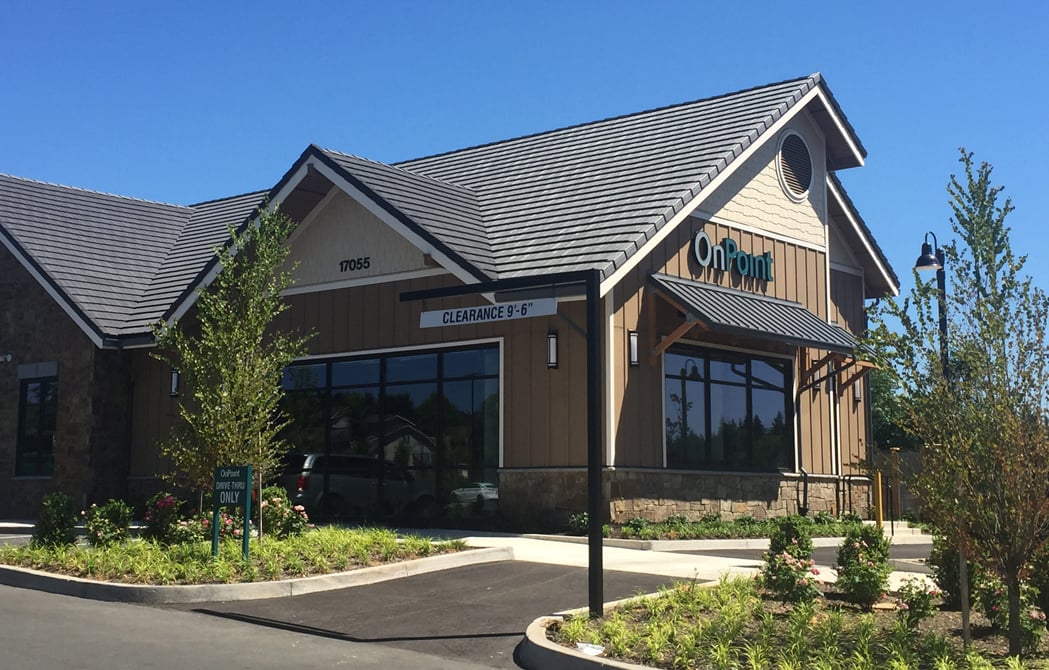 OnPoint Happy Valley Branch
A beautiful branch, both inside and out, it's worth a visit.
Location:
17055 SE Sunnyside Rd., Suite 126
Happy Valley, OR 97015
Get directions
Located in a fast-growing area of Happy Valley, our branch offers short wait times and convenient drive-up teller service. We're an enthusiastic team and we'd love to see you!
Open an account
Apply for a loan
Meet with a Mortgage Loan Officer (by appointment)
Speak with a Financial Advisor (by appointment)
Make ATM deposits
Use our coin-counter
Notary Services
Drive-thru teller
Schedule a Branch Appointment
2023
New Year's Day (observed)

— January 2, 2023

Martin Luther King Jr. Day

— January 16, 2023

Presidents' Day

— February 20, 2023

Memorial Day

— May 29, 2023

Juneteenth

— June 19, 2023

Independence Day

— July 4, 2023

Labor Day

— September 4, 2023

Indigenous Peoples' Day

— October 9, 2023

Veterans Day

— November 11, 2023

Thanksgiving Day

— November 23, 2023

Christmas Day

— December 25, 2023