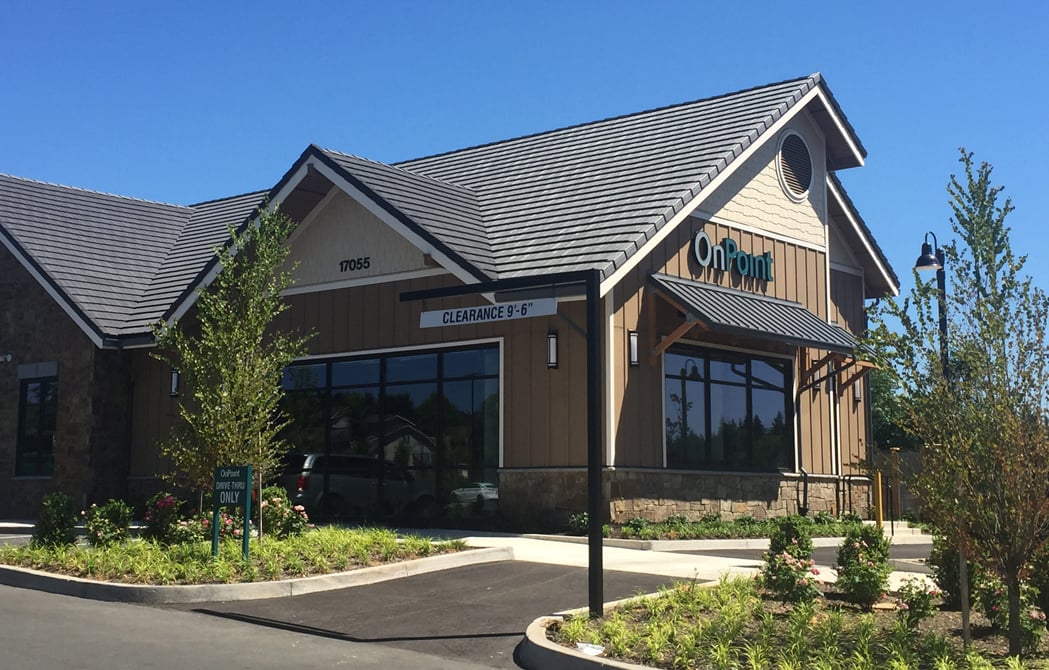 OnPoint Happy Valley Branch
A beautiful branch, both inside and out, it's worth a visit.
Location:
17055 SE Sunnyside Rd., Suite 126
Happy Valley, OR 97015
Get directions
Located in a fast-growing area of Happy Valley, our branch offers short wait times and convenient drive-up teller service. We're an enthusiastic team and we'd love to see you!
Open an account
Apply for a loan
Meet with a Mortgage Loan Officer (by appointment)
Speak with a Financial Advisor (by appointment)
Make ATM deposits
Use our coin-counter
Notary Services
Drive-thru teller
Schedule a Branch Appointment
2023
Christmas Day

— December 25, 2023
2024
New Year's Day

— January 1, 2024

Martin Luther King Jr. Day

— January 15, 2024

Presidents' Day

— February 19, 2024

Memorial Day

— May 27, 2024

Juneteenth

— June 19, 2024

Independence Day

— July 4, 2024

Labor Day

— September 2, 2024

Indigenous Peoples' Day

— October 14, 2024

Veterans Day

— November 11, 2024

Thanksgiving Day

— November 28, 2024

Christmas Day

— December 25, 2024
Favorite Lunch Spot
Community Commitment
Charitable Passions
Fun Fact
200+
Team Motivation
Josh Houser
Mortgage Loan Officer
Lending is all about relationships. It's a people business—a team sport. We partner with everyone to help make your journey as enjoyable as possible.
About me
I enjoy helping people reach their goals, whether that means buying their first house, upgrading to their dream house, buying a rental property, or maybe refinancing after a major life event. With every transaction, I'm able to add enjoyment and/or reduce stress in a client's life.
I speak English and Spanish and have volunteered to teach English as a Second Language classes. I've also taught First Time Homebuyer classes at the Portland Housing Center. I enjoy spending my free time with my wife, our daughter, and our new kitten and puppy.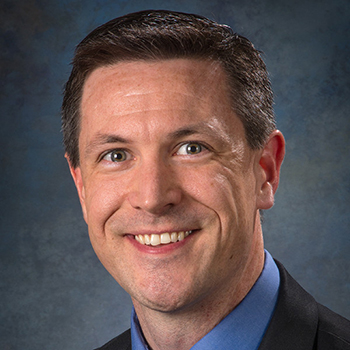 Brandon Manning
Commercial Relationship Manager
About me
I am dedicated to simplifying the financial processes and delivering exceptional service. My passion in this field revolves around connecting with people, learning about their unique businesses, and making their financial journey smoother. Having navigated through numerous market cycles, I bring a wealth of expertise to the table, always striving to ensure my members are well informed and confident in every step they take.
At OnPoint, we offer not just flexibility but also the financial expertise necessary to achieve your business goals. My commitment is to help you explore the best lending options that align perfectly with your long-term property plans and overall business objectives. Count on me to help you achieve your commercial lending aspirations.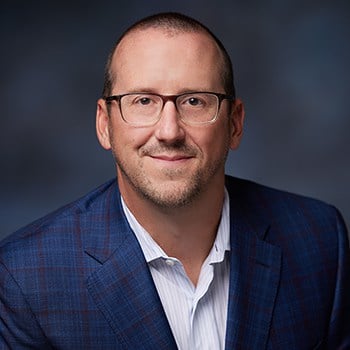 Denise Ingebretson-Tetz
Branch Manager