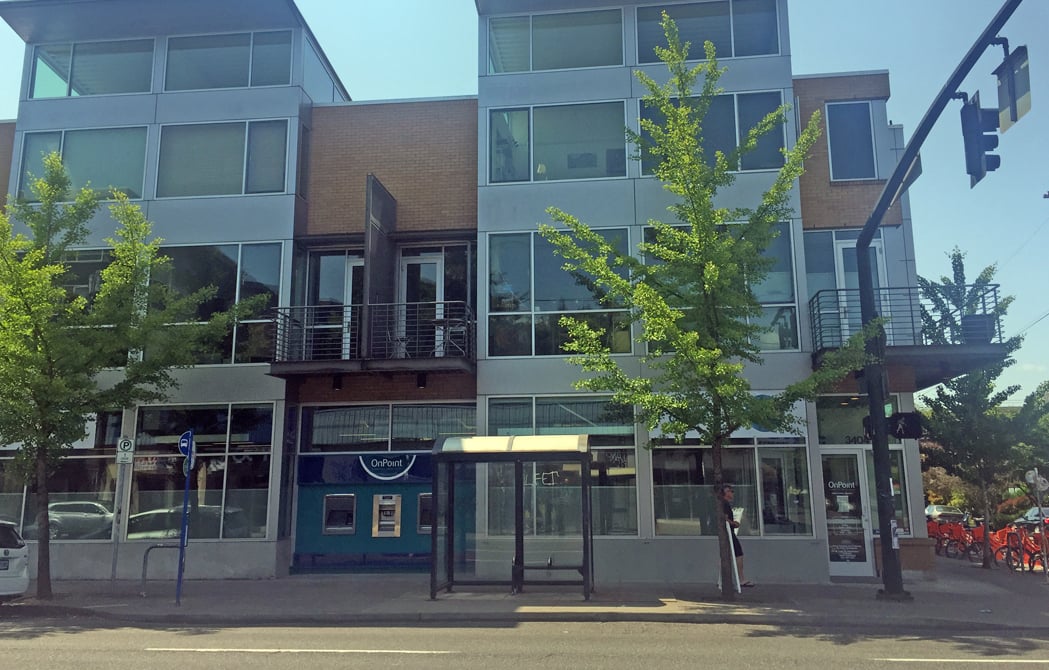 OnPoint Hawthorne Branch
We are always looking for ways to make each day a "wow" day for visitors.
Location:
This pet-friendly branch has water and treats for our four-legged friends as well as plenty of space to park your bike. Our staff is always welcoming and eager to help.
Open an account
Apply for a loan
Speak with a Mortgage Loan Officer (by appointment)
Speak with a Financial Advisor (by appointment)
Make ATM deposits
Use our coin machine
Notary Services
Schedule a Branch Appointment
2022
New Year's Day

— January 1, 2022

Martin Luther King Jr. Day

— January 17, 2022

Presidents' Day

— February 21, 2022

Memorial Day

— May 30, 2022

Juneteenth (observed)

— June 20, 2022

Independence Day

— July 4, 2022

Labor Day

— September 5, 2022

Indigenous Peoples' Day

— October 10, 2022

Veterans Day

— November 11, 2022

Thanksgiving Day

— November 24, 2022

Christmas Day (observed)

— December 26, 2022
USB Charging Ports
Too Many
95
Favorite Neighborhood Event
Charitable Passions
Branch Personality
Marina Casiano
Mortgage Loan Officer
I love hearing success stories and seeing a smile on a person's face when they get pre-approved for a home loan, or better yet, get their keys.
About me
Everyone has a personal story—your story deserves a lending approach tailored to you. As you shop for your perfect home or look for the best refinance option, I will be your partner and trusted advisor.
I started with OnPoint in my first job after college and have been fortunate to work in different roles helping members achieve their financial goals. You can feel comfortable coming to me with your questions. I take pride in serving you with honesty and integrity—know that you can consistently rely on me to provide you with answers. Effective communication, convenience, and timing are essential during the home loan process—I'll take the time to guide you through it. I'm happy to get on a call, communicate through text and email, or schedule an in-person meeting. Whatever best suits you.
I am originally from Ukraine and speak fluent Russian and Spanish. I love engaging in our community and regularly volunteer with Hands On Greater Portland. I have also volunteered in Latin America and Haiti, where I helped those in need at hospitals, schools, and rehab facilities. In my free time, I love exploring the Pacific Northwest, hiking, skiing, biking and kayaking.
It's my privilege to serve you, and I would love the opportunity to help!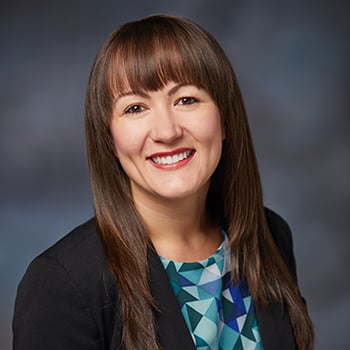 Chris Healy
Commercial Relationship Manager
Providing smart options to help my member's business grow and prosper is my ultimate goal.
About me
Specializing in commercial loans, I am always looking for ways to save our members money and time (their most precious resource). I have worked in business and retail banking for seven years, and prior to that, owned a small business. Having been on both sides of the member/banking relationship gives me a unique perspective. I enjoy getting to know our members' goals and dreams and aim to help them achieve these financial goals while earning their trust and confidence.
I enjoy spending time with my wife and kids (who constantly keep us on our toes), coaching youth baseball, chaperoning for church trips, volunteering for school field trips, and – as a lifelong fan of the game – I try my best to improve at golf when I can.