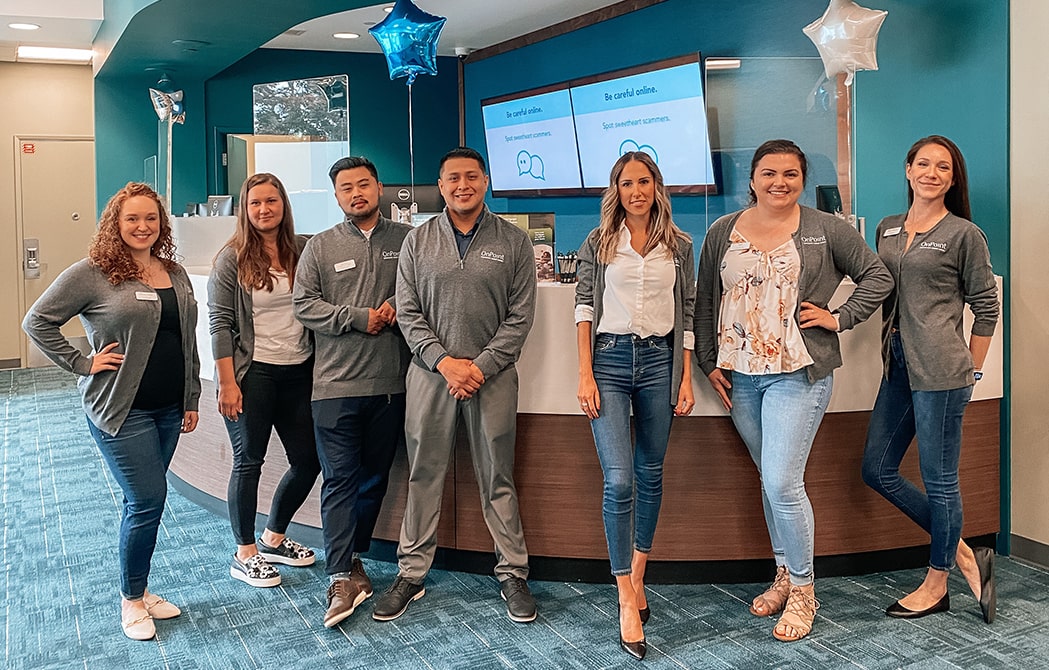 OnPoint Johnson Creek Branch
Located in Fred Meyer, we're here to help provide one-stop convenience!
Location:
Our location is conveniently located in the Fred Meyer at SE Johnson Creek Blvd and 82nd Ave. in Portland. We're excited to help our new and existing members in the area.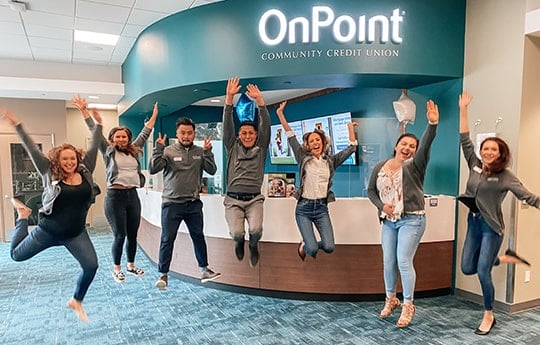 Open an account
Apply for a loan
Meet with a Mortgage Loan Officer (by appointment)
Make ATM deposits
Notary services
Night Drop
Schedule a Branch Appointment
2023
Christmas Day

— December 25, 2023
2024
New Year's Day

— January 1, 2024

Martin Luther King Jr. Day

— January 15, 2024

Presidents' Day

— February 19, 2024

Memorial Day

— May 27, 2024

Juneteenth

— June 19, 2024

Independence Day

— July 4, 2024

Labor Day

— September 2, 2024

Indigenous Peoples' Day

— October 14, 2024

Veterans Day

— November 11, 2024

Thanksgiving Day

— November 28, 2024

Christmas Day

— December 25, 2024
Knowledgeable team
Charitable Passion
Diverse Team
Favorite Lunch Spot
Our Team in 3 Words
Another Favorite Lunch Spot
Tran Luu
Mortgage Loan Officer
As an OnPoint Mortgage Loan Officer, I enjoy the satisfaction of making a positive impact on my members' financial well-being. I love what I do and the long term relationships with my members is the frosting on the cake.
About me
Being personable is my super power! You don't learn about mortgage loans in school—and sometimes that can be intimidating! I'm here to bridge the gap between what you might not formally know and what you want to achieve from your loan.
With over 16 years of financial service experience, I have worked in every stage of the loan process. With the personal experience of buying a home for myself, I've since made it my goal to make others' home buying process as easy and fulfilling as possible. Whether you're buying your first or your third home, I will be transparent and honest to help ensure the right questions are being answered and the proper benefits are being presented.
I was born in Portland, Oregon and cannot see myself being anywhere else. I speak fluent Vietnamese.
In my spare time, I enjoy spending time with my family. We're huge foodies, so my banking knowledge is rivaled by my insight on where the best food spots are in Portland (and in Gresham too)!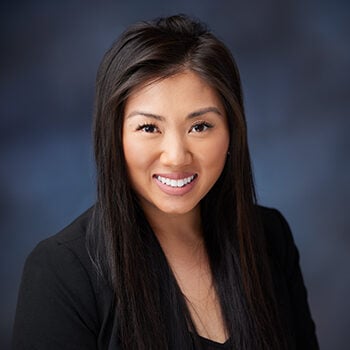 Pennie Kincade, AAMS®
Financial Advisor | Raymond James Financial Services, Inc.
I am committed to exceptional service—helping members build an investment portfolio according to risk tolerance and individual needs. Providing deeper connections and flexibility is the key to our success.
About me
When it comes to investing, it's essential to establish a collaborative and strategic plan. This approach creates an opportunity to achieve your goals while considering what is most important to you and your family, and aligns with your values and beliefs. Understanding your current spending habits along with your immediate, short- and long-term goals—and how your finances change over time—is crucial to developing an effective investment strategy. Together we'll discuss and define details of your goals and we'll monitor progress of your plan relative to your unique financial objectives.
I am relationship-driven and value open communication. I devote time according to the depth and complexity of your need—ensuring you get answers to all of your questions. I have an unwavering commitment to staying in contact and keeping your investments on track, while following our agreed upon financial planning roadmap.
I am driven by supporting our community, our schools, and enabling everyone the opportunity to plan for their future.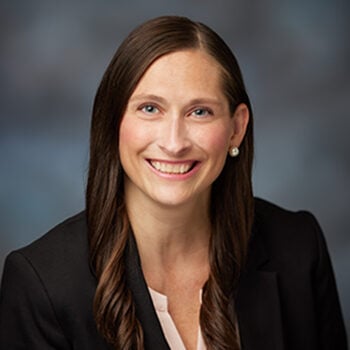 Branch: Hawthorne, 67th & Glisan, Johnson Creek, Sellwood, Woodstock, Happy Valley, East Gresham, 205 Place, Rose City, Sandy
Phone: 503.944.6492
Toll-Free: 1.800.527.3932, ext. 5942
Fax: 503.273.1796
Email: [email protected]
Social: LinkedIn
Are you already a client?
View Your Investment Accounts
Brandon Manning
Commercial Relationship Manager
About me
I am dedicated to simplifying the financial processes and delivering exceptional service. My passion in this field revolves around connecting with people, learning about their unique businesses, and making their financial journey smoother. Having navigated through numerous market cycles, I bring a wealth of expertise to the table, always striving to ensure my members are well informed and confident in every step they take.
At OnPoint, we offer not just flexibility but also the financial expertise necessary to achieve your business goals. My commitment is to help you explore the best lending options that align perfectly with your long-term property plans and overall business objectives. Count on me to help you achieve your commercial lending aspirations.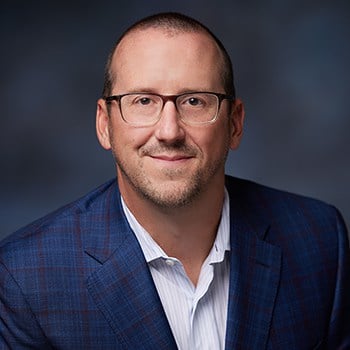 Katie Koval
Branch Manager