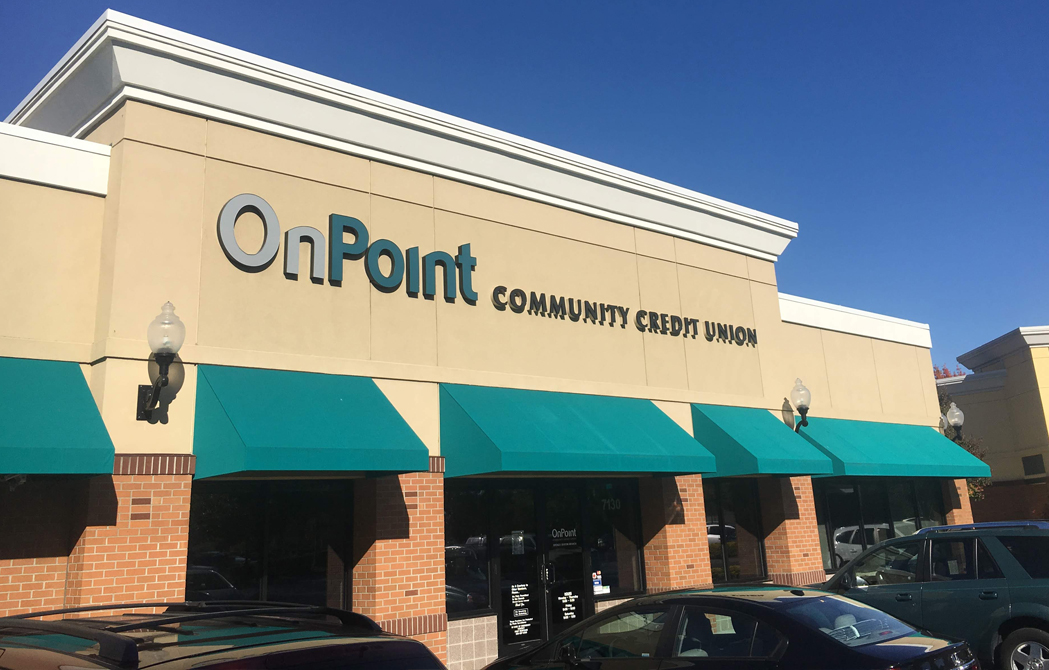 OnPoint Orenco Station Branch
We always strive to be friendly, fast and efficient.
Location:
Conveniently located in the Orenco Station shopping center across from Dick's Sporting Goods with a drive-up ATM and drive-thru teller to help you check everything off your to-do list quickly.
Open an account
Apply for a loan
Meet with a Mortgage Loan Officer (by appointment)
Speak with a Financial Advisor (by appointment)
Make ATM deposits
Use our coin-counter
Notary Services
Drive-thru teller
Schedule a Branch Appointment
2023
Christmas Day

— December 25, 2023
2024
New Year's Day

— January 1, 2024

Martin Luther King Jr. Day

— January 15, 2024

Presidents' Day

— February 19, 2024

Memorial Day

— May 27, 2024

Juneteenth

— June 19, 2024

Independence Day

— July 4, 2024

Labor Day

— September 2, 2024

Indigenous Peoples' Day

— October 14, 2024

Veterans Day

— November 11, 2024

Thanksgiving Day

— November 28, 2024

Christmas Day

— December 25, 2024
Events
At this time, there are no additional seminars related to this topic. Please visit onpointcu.com/events and select "Anywhere in Oregon or Washington" from the location options to see all upcoming live seminars and webinars.
If you have questions about our seminars or events, please provide your information below.
Our Goal
Staff Motto
Community Involvement
Charitable Passions
Favorite Food
Team Activity
Landon Anson
Mortgage Loan Officer
Whether you're buying your first home, seeking financial relief through refinancing or looking to downsize, I love helping people take the next step in bettering their lives.
About me
Buying a home can be stressful and an emotional rollercoaster, but it also can be one of the most fulfilling and exciting times in your life. I will help you limit the stress and stay with you each step of the way. If you are thinking about home ownership, reach out to me. I promise that you will walk away from our meeting feeling more empowered and educated about the process.
I love the outdoors and feel lucky to live in such a beautiful part of the world. I enjoy fishing, hiking and exploring Oregon. My family and I have a passion for horse rescue, so we run a small ranch in Eugene that's dedicated to rehabilitating horses that have been malnourished or mistreated. It is truly a wonderful feeling earning the trust of such an amazing animal. I take that same pride in earning my client's trust as well—I am dedicated to giving each of my clients the tools to achieve their goals with a home.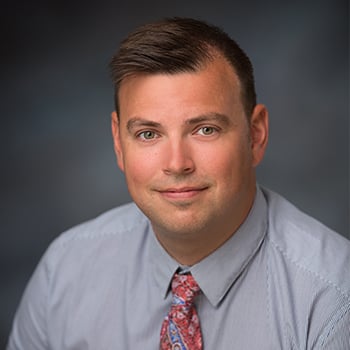 David Yates
Financial Advisor | Raymond James Financial Services, Inc.
I'm committed to getting the job done right. I'll take the time to ask the questions that matter—so I can create a plan that meets your needs.
About me
Continuously pursuing excellence means helping you stay on track to reach your financial goals—no matter what life brings. As a full-service financial advisor, I can help you with retirement planning, college savings, life insurance, as well as, long-term care planning, wealth transfer planning, business retirement plans, wealth management and more.  Additionally, I am well versed in the topics of PERS and Social Security.
My commitment to each client is to give them the personalized attention and highest level of service.  I've spent the last several years helping families navigate the subtleties of investment and financial planning in alignment with their personal values and convictions; building financial plans that create results now and well into their future.
I started my career in investment services in 2012. Prior to becoming a licensed financial advisor, I served in the U.S. Marine Corps, attended Texas A&M University-Commerce and taught music classes in both public and private schools. Currently, I hold securities licenses Series 7, 66 as well as the Oregon Resident Life and Health Insurance license.
My wife and I are passionate advocates for adoption. We live in Beaverton with our two children and enjoy volunteering, scouts, and exploring coastal lighthouses.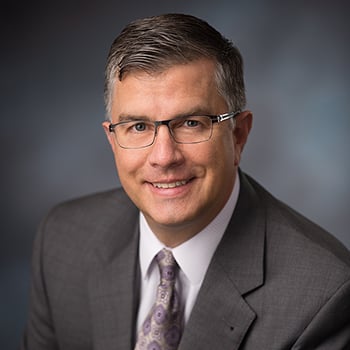 Heidi Kiani
Commercial Relationship Manager
Problem-solving is my specialty.
About me
With more than 20 years in the financial industry, I have a wealth of experience to offer our business members. I'm passionate about building meaningful relationships with our borrowers and delivering the best possible lending experience. When we work together to get your business the loan it needs, you can count on receiving clear communication and timely responses from me. There are lots of commercial lenders out there; the difference with OnPoint is that we actually live our values and put your business first.
In addition to working with local businesses, I co-produce a weekly cable TV show in Farsi for the Persian community. I hold an MBA from Portland State University and enjoy spending time with my husband, daughters and grandchildren.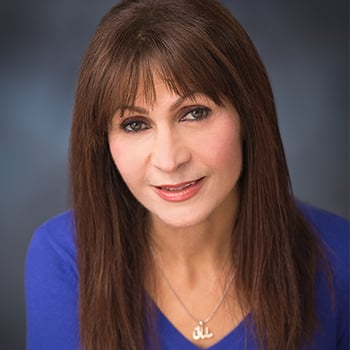 Sandy Kurkowski
Branch Manager