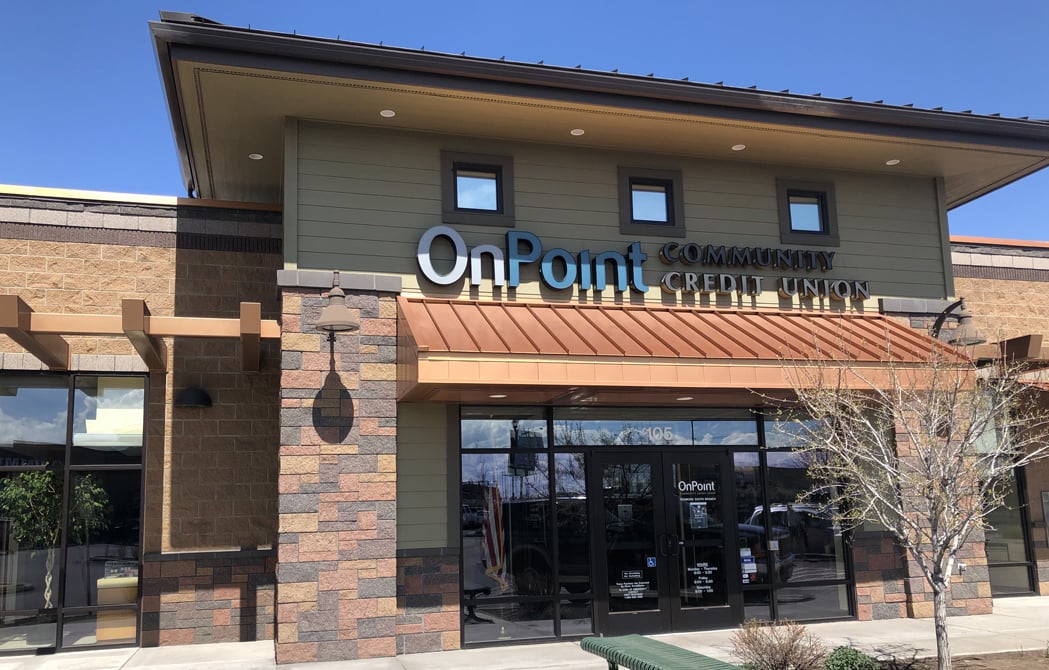 OnPoint Redmond Branch
Being a part of a small community allows us to really get to know our members.
Location:
We are located in the original Redmond Fairground location, just off the highway. This area has a small-town feel that allows us to get to know each member, making each interaction a personalized experience.
Open an account
Apply for a loan
Meet with a Mortgage Loan Officer (by appointment)
Speak with a Financial Advisor (by appointment)
Make ATM deposits
Use our coin-counter
Notary Services
Schedule a Branch Appointment
2022
Veterans Day

— November 11, 2022

Thanksgiving Day

— November 24, 2022

Christmas Day (observed)

— December 26, 2022
2023
New Year's Day (observed)

— January 2, 2023

Martin Luther King Jr. Day

— January 16, 2023

Presidents' Day

— February 20, 2023

Memorial Day

— May 29, 2023

Juneteenth

— June 19, 2023

Independence Day

— July 4, 2023

Labor Day

— September 4, 2023

Indigenous Peoples' Day

— October 9, 2023

Veterans Day

— November 11, 2023

Thanksgiving Day

— November 23, 2023

Christmas Day

— December 25, 2023
Events
At this time, there are no additional seminars related to this topic. Please visit onpointcu.com/events and select "Anywhere in Oregon or Washington" from the location options to see all upcoming live seminars and webinars.
If you have questions about our seminars or events, please provide your information below.