Financial education for teaching in Oregon
Get tools and resources tailored to state of Oregon financial literacy standards.
Meet your financial literacy curriculum goals.
The courses, resources and tools provided on this page have been selected by OnPoint to support educators building a curriculum that corresponds with the State of Oregon High School Financial Literacy Standards. Select a link below to jump to the individual standard you would like to explore.
Budgeting.
Oregon High School Standard 36: Identify and explain strategies for creating a budget that balances income and expenses and encourages saving for emergencies and long-term financial goals, such as retirement.
Financial institutions.
Oregon High School Standard 34: Identify financial institutions in the community and their purpose (such as banks, credit unions, consumer/business loans, deposit insurance, investments/trust services, non-traditional banking).
Fraud protection.
Oregon High School Standard 32: Evaluate how consumers can protect themselves from fraud, identity theft, predatory lending, bankruptcy and foreclosure.
Quick-read articles about fraud protection.
Common types of scams
This article from the Consumer Financial Protection Bureau outlines some of the most common types of scams and includes links to other articles with more details about each scam.
How can I protect myself from fraud?
This article from the Consumer Financial Protection Bureau offers steps students can take to protect themselves and others from fraud and scams. The article includes links to guides and other resources that identify the most recent known scams.
Why declare bankruptcy if you're not broke?
This article defines the different types of bankruptcies and explains the benefits, drawbacks and scenarios for considering each type.
Insurance.
Oregon High School Standard 31: Explain and analyze the kinds and costs of insurance as a form of risk management (e.g., auto, health, renters, home, life, disability).
Loans.
Oregon High School Standard 37: Compare and contrast the various types of loans available, how to obtain them and the function of compounding interest, and explain the costs and benefits of borrowing money for post-secondary education.
Taxes.
Oregon High School Standard 38: Identify goods and services funded through local taxes and assess the effects of taxes on personal income.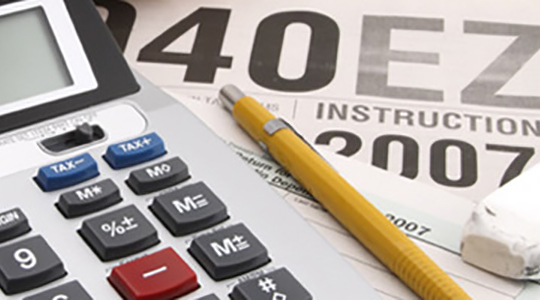 Tic, tac, taxes
Length: 60 minutes (about 1 class period)
Students will be able to understand the reason for taxes and evaluate which goods and services are provided by business and which by governments.
Get resources and class activities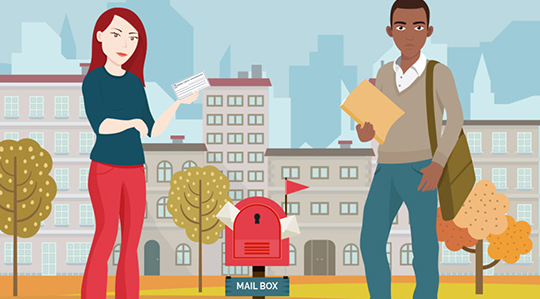 Understanding your paycheck and W2
Length: 18 minutes
Students will learn how different types of workers are paid, how to decode their paycheck, types of employment forms, how taxes affect their paycheck, and more.
Learn more and start course
Additional tax resources.
Paycheck Analyzer
This tool helps students calculate "take home" pay in order to understand how payroll taxes and deductions affect a paycheck.
Article: Most common taxes
This article reviews common taxes – such as income tax, taxes on property and goods, and estate and inheritance taxes – and how they can impact individuals.
External Factors.
Oregon High School Standard 39: Analyze how external factors such as marketing and advertising techniques might influence spending and saving decisions.
Be an ad detective.
Length: 60 minutes (about 1 class period)
Students search for new places where advertisers promote their products. They also investigate tools used by advertisers to develop brand awareness.
Get resources and class activities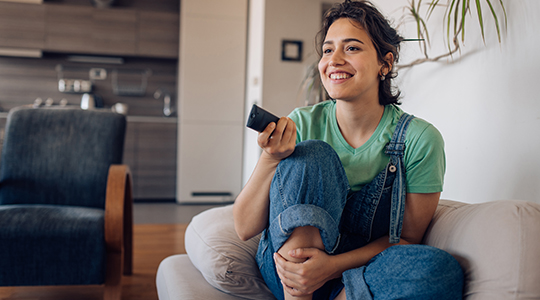 Additional articles about influence and spending.
How social media sites make money
This article shares how social media sites make money off consumers, describes the concept of data mining, and reviews how students can protect their privacy.
Stop emotional spending
Although some students might describe it as "retail therapy," it's more commonly known as emotional spending. This article shares eight ways to help curb these habits.
How to avoid impulse spending in college
This article encourages students to be thoughtful with their spending and shares tips such as creating a budget, stopping online browsing and leaving credit cards at home.
Investments.
Oregon High School Standard 35: Compare and contrast different investment options in weighing risk versus return to meet financial goals for long- term investing.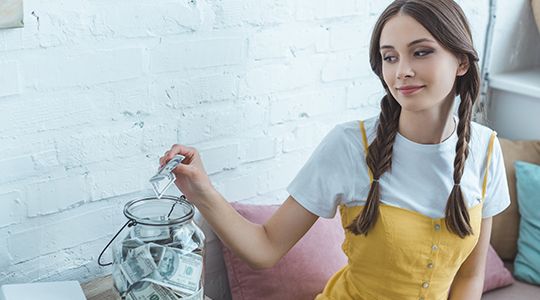 All saving choices involve risk
Length: 20 minutes
In this lesson plan, students evaluate various alternatives for saving money and learn the risks involved with each choice.
Get lesson plan and activities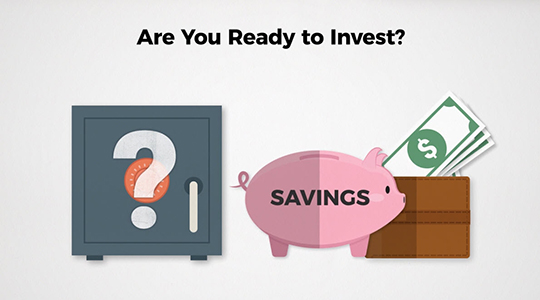 Investing to build wealth
Length: 30 minutes
Students will learn about basic investing terms and principles, general strategies, the balance of risk and return, and more.
Learn more and start course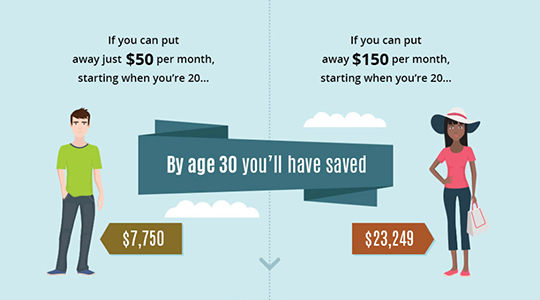 Planning for retirement
Length: 35 minutes
Students will learn about the importance of planning early for retirement, how compound interest works, evaluating their own retirement readiness, and more.
Learn more and start course
Additional investment support tools