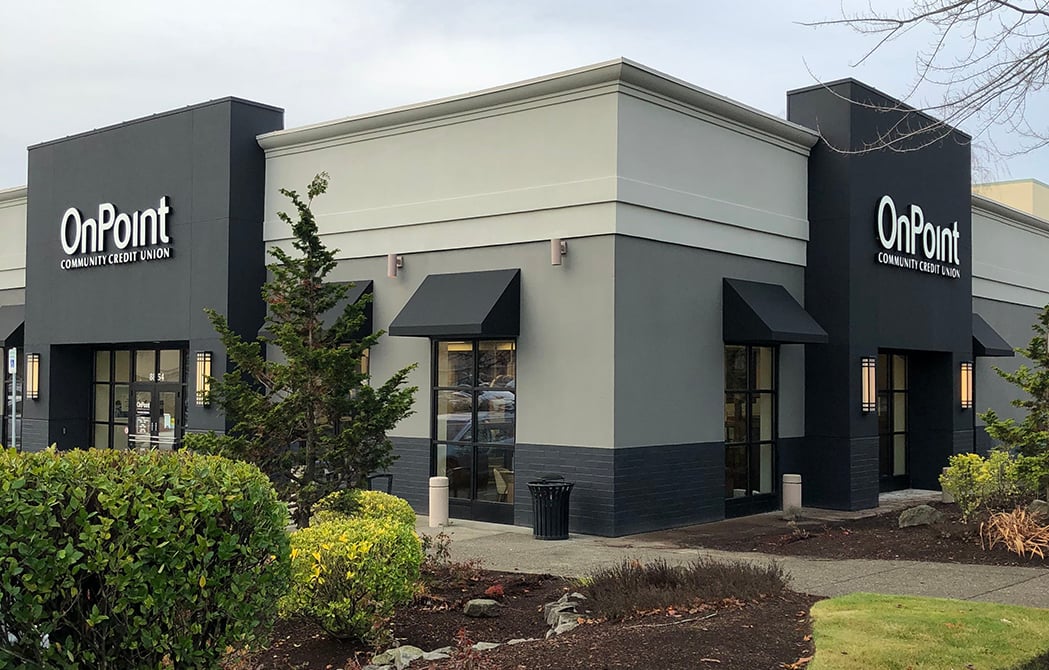 OnPoint Clackamas Promenade Branch
We're excited to provide the same friendly service in our new branch!
Location:
Located close to shopping and dining, our new Clackamas Promenade Branch is near the Clackamas Target, across from Petco. Our diverse team of employees is dedicated to providing excellent member service.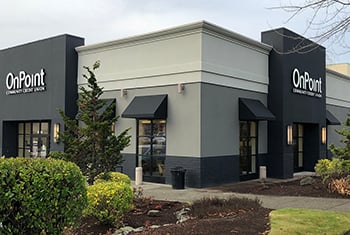 Open an account
Apply for a loan
Meet with a Mortgage Loan Officer (by appointment)
Speak with a Financial Advisor (by appointment)
Make ATM deposits
Use our coin counter
Notary Services
Schedule a Branch Appointment
2023
Christmas Day

— December 25, 2023
2024
New Year's Day

— January 1, 2024

Martin Luther King Jr. Day

— January 15, 2024

Presidents' Day

— February 19, 2024

Memorial Day

— May 27, 2024

Juneteenth

— June 19, 2024

Independence Day

— July 4, 2024

Labor Day

— September 2, 2024

Indigenous Peoples' Day

— October 14, 2024

Veterans Day

— November 11, 2024

Thanksgiving Day

— November 28, 2024

Christmas Day

— December 25, 2024
That New Branch Smell
What Motivates Us
Charitable Passion
1,050+
Favorite Lunch Spot
Branch Personality
Kristin Van Gordon
Mortgage Loan Officer
I really like to get to know members on a more personal level. That way, I can provide custom solutions and maybe even offer suggestions about purchasing a home that they may not have considered.
About me
I enjoy helping members navigate the lending process and removing stress to make their home buying experience an enjoyable one. Whether you're purchasing your first home or have purchased before, I'll provide the knowledge you need to make an informed purchase, always keeping your best interests in mind. I have taught many first-time home buyer classes and enjoy taking the confusion out of the lending process.
I love to watch my three kids play sports; you will often find us on the soccer or football field on the weekends. My family and I love to travel and are always up for trying new restaurants.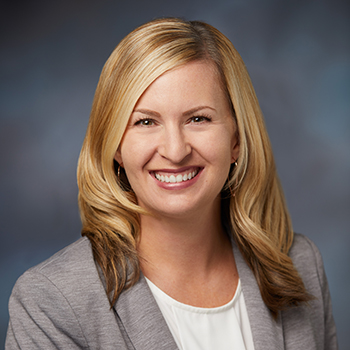 Daniel Bartosz, CRPC®
Financial Advisor | Raymond James Financial Services, Inc.
There are three elements you should look for in a financial relationship: clear communication, constant contact, and accurate service delivered promptly.
About me
Delivering the highest standard of care and service is important to me—so is earning and keeping your confidence. As a Financial Advisor I take the time to understand your personal financial situation and how your goals and lifestyle may affect your long-term financial success. I utilize an enhanced goals-based approach to develop a financial plan designed to meet your individual needs. Together, we'll use that plan to guide investment and financial decisions that impact you and your family.
My job is to help you build and keep wealth and it starts with understanding your budget and establishing keen savings strategies. It's never too late to get started on the right path to financial success.
I have served individuals and households in the Financial Services industry since 2001. My industry licenses include the Series 7, Series 66 and Oregon Resident State Life and Health Insurance.
I am an Oregon native and a graduate of the University of Idaho. When I'm not in the office, my wife and I are busy volunteering in our kids' schools and training for our next running race.  We are avid runners and compete both locally and across the country.
CHARTERED RETIREMENT PLANNING COUNSELORSM and CRPC® are registered service marks of the College for Financial Planning in the United States and/or other countries.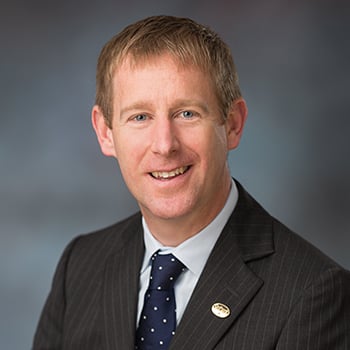 John Diego
Commercial Relationship Manager
Let's work as a team and figure this out together.
About me
Helping local businesses and organizations develop growth strategies is my favorite part of my work. I enjoy getting to know business owners personally and building long-term relationships with them. I'm here to help you navigate any obstacles and keep your business moving forward. With more than 10 years of banking experience, I specialize in real estate loans, operating and working lines of credit and equipment lending.
I'm involved in the local Filipino community and the Asian Pacific American Chamber of Commerce. While I've lived in other places like Virginia, Hawaii and the Philippines, Oregon is the place I truly consider home. My family and I enjoy running, camping and exploring the beautiful Pacific Northwest.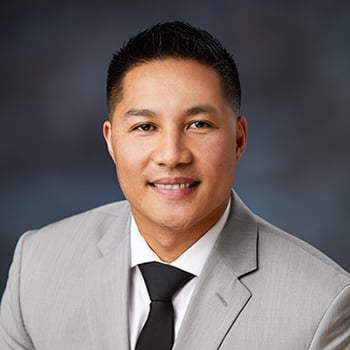 Michael Noren
Branch Manager