Digital System Security
Browser requirements and Digital Banking security features.
Browser Requirements
For best performance when accessing Online Banking, we recommend using the most updated version of the supported browsers listed below. For Mobile Banking, we recommend you update your mobile operating system (iOS or Android) to the newest version available.

While other browsers may work, these supported browsers provide the highest level of security, accuracy and functionality. We also recommend you enable JavaScript and pop-up windows in your browser for certain features to function properly.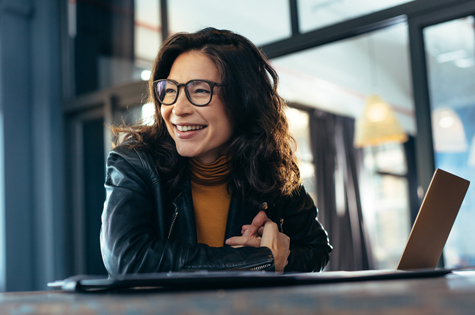 Online and Mobile Banking
These security features protect your information in Online and Mobile Banking and help prevent unauthorized access to your accounts.
OnPoint's Digital Banking uses the most trusted Extended Validation certificate from Entrust and supports up to AES-256 bit encryption providing protection for all your online transactions.
When you sign up for Online or Mobile Banking, we ask you to create your own unique Login ID and Password.
Our system uses Secure Access Codes to validate your identity as an Online or Mobile Banking user before granting access to your accounts.
Online and Mobile Banking will end your session after a period of inactivity, reducing the risk of other people accessing your accounts should your computer be left unattended.
Receive account alerts based on events such as when your balance falls below a threshold you've set or scheduled alerts that you receive on a regular basis.
To get started, log in to Digital Banking and select Settings from the main menu, then click Alerts.
Use the "New Alert" drop-down and select "Account Alert."
Check the box next to an account name.
Select either "Available Balance" or "Current Balance."
Select a comparison (either "greater than" or "less than").
Enter an amount and click the Save button.
Select a delivery method using the drop-down (email, text, or secure message).
Choose a frequency to determine how often you want to be alerted.
Click Save to finish.
You can also set up History Alerts to inform you when a certain check number posts or when transactions meet a certain amount you choose.