Identity theft resources
Resources and tips
Identity theft on the rise.
Identity theft is the fastest growing crime in the United States today, according to the Federal Trade Commission.
Identity thieves obtain personal information from unknowing victims, stealing their identities to access credit, products and services. The end result can be devastating, leaving the victim's good name and credit history in shambles.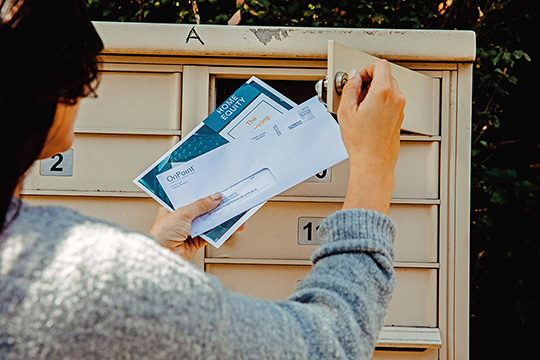 Who to contact in the event of identity theft.
TransUnion – 800.888.4213 – transunion.com
Experian – 888.397.3742 – experian.com
Equifax – 800.685.1111 – equifax.com
National Check Fraud Center – 843.571.2143
SCAN – 800.262.7771
TeleCheck – 800.710.9898
CrossCheck – 800.843.0760
Chexsystems – 800.428.9623
How to protect your identity
Do not include your driver's license or Social Security number on your checks. Never give out your Social Security number to any business or individual unless it's absolutely necessary. When asked for ID, offer other types of personal identifiers such as a picture ID.
Don't keep your Social Security card in your wallet, purse or briefcase. Carry fewer credit cards, if possible. For information about Social Security Theft and Prevention, click here.
Better yet, deposit outgoing mail (particularly bill payments) at your local post office. Remember to promptly remove incoming mail from your mailbox. Report any mail fraud to your local postmaster.
A crosscut paper shredder works best to make sure any papers with sensitive or personal identifying information (including pre-approval credit card offers) are thoroughly destroyed.
If your bills don't arrive on time, follow up with your creditors to find out why. Contact OnPoint immediately if the billing company hasn't received your check payment.
Contact the following three credit reporting agencies to make sure each of their reports lists only those activities you've authorized:
TransUnion: 800.888.4213 (www.tuc.com)
Experian: 888.EXPERIAN (www.experian.com)
Equifax: 800.685.1111 (www.equifax.com)
Never provide information unless you have initiated the call. For more information about phone fraud, click here. If you receive any email requests to re-enter your credit card information to keep your internet account active, the FTC advises you to contact your Internet Service Provider directly to make sure this is not a scam.