The OnPoint Spotlight is an ongoing blog series that highlights our employees, celebrating the drive and personality of individuals on our team. It's one way we show our appreciation for their hard work and achievements while helping our community get to know the people who make things happen here at OnPoint.
This week's employee spotlight is on Kristine Robinson, who joined OnPoint in 2019 as an Accountant. Kristine enjoys spending time outdoors—especially at the beach with her daughter and husband.
Here's what Kristine had to share about her life and time at OnPoint:
What were you doing before joining OnPoint or taking on your current role?
I graduated from the University of Oregon with an Accounting degree. While searching for an accounting position, I worked in the health insurance field for a bit. After a couple of years, I landed an accountant role at another local financial institution, but the opportunity came up at OnPoint, and I decided to make the switch!
Since joining OnPoint, I have always wanted to understand how each department collaborated so I could do my job better. With this in mind, my goal was to provide quality service to my team and other departments so we can better serve our members.
What is your favorite season?
Spring and summer—when the sun is out, and we get to enjoy spending time outdoors!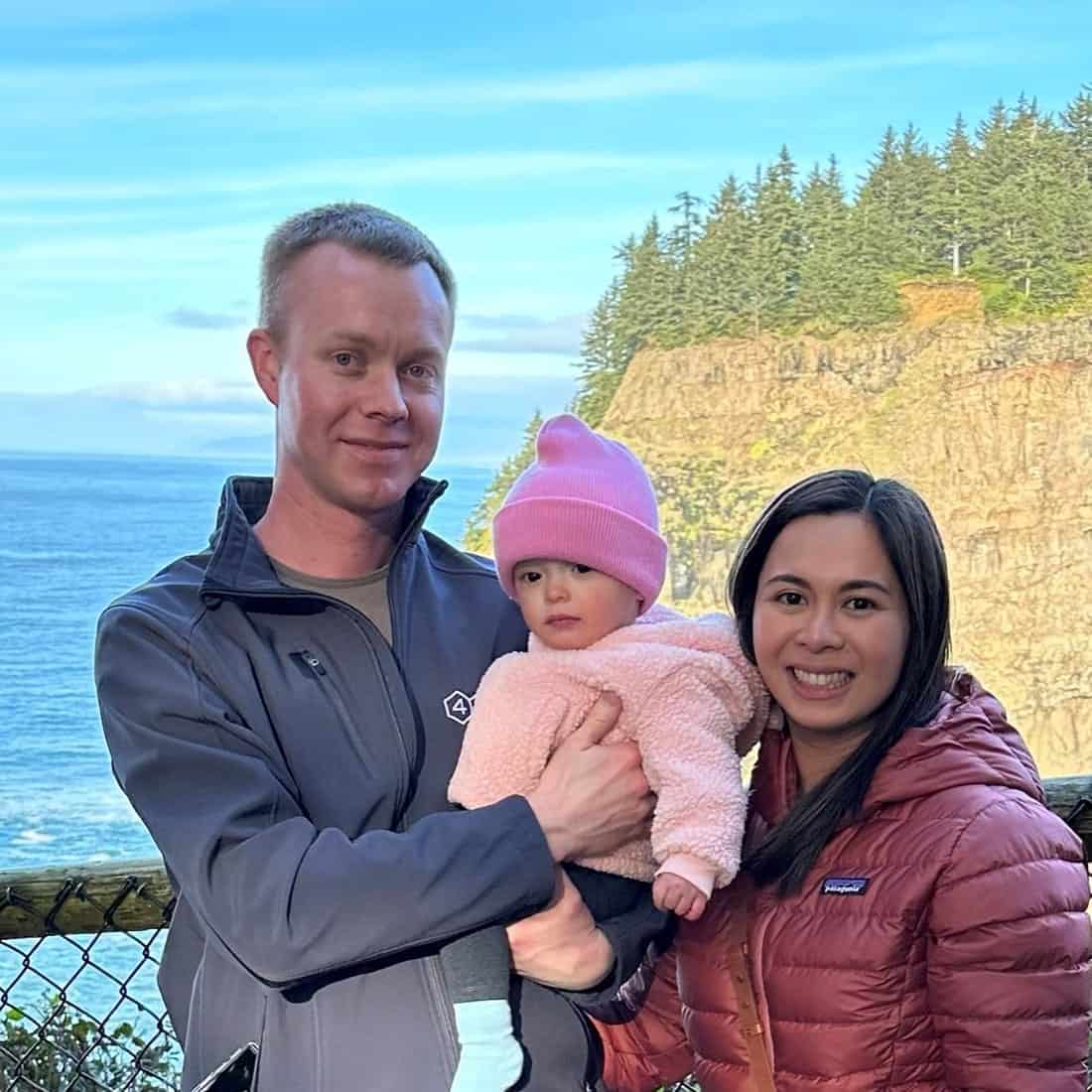 What is the one thing you are most proud of in this world?
I'm most proud of becoming a mother. My daughter means the world to me, and I work hard every day so she can enjoy life!
If you could have one superpower, what would you choose?
I would love to be able to capture photos in the blink of an eye so I can capture every moment instead of having to whip out my phone and already miss the moment. It happens all the time when you have a speedy toddler!
What is the most incredible view you've ever seen?
The Napali Coast in Kauai, Hawaii. My husband and I had our honeymoon there and took a boat tour along the coast. It was one of the most incredible sights!
How do you maintain a work/life balance?
I always try to make sure I spend time with family on the weekends and not work.
Are you interested in joining our team? Learn more about a career with OnPoint.