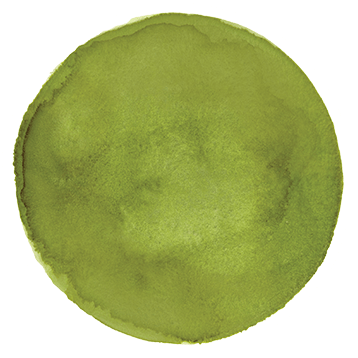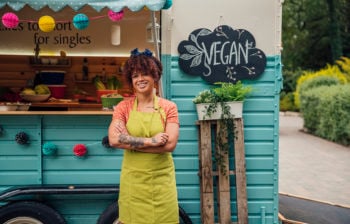 SBA Paycheck Protection Program
determine how to use funds in preparation for loan forgiveness.
The SBA Paycheck Protection Program includes the ability to request forgiveness of the balance of your loan, including any accrued interest.

In the video below, we'll describe our understanding of the forgiveness process and tips to help you best use your funds in preparation to request forgiveness. Note: as of the time of the recording, the SBA had provided their interim final rules; however, new guidelines for loan forgiveness may become available in the future. Consult your tax or legal advisor for a full understanding of your situation and specific implications on debt forgiveness and your 2020 taxes.
About the PPP Loan
What is the interest rate?
1%
What is the maturity date?
Two years.
When will I need to begin repayment if my loan isn't forgiven?
You will not need to make any payments for six months from the date of disbursement. Interest will accrue during this six month deferment.
Is the PPP loan eligible for forgiveness?
Yes. Up to the full amount of the loan can be forgiven (including interest), if used for forgivable purposes and employee compensation levels are maintained. Not more than 25% of the loan forgiveness amount may be attributable to non-payroll costs.
How can I apply for loan forgiveness?
SBA will be providing additional guidance on how to request loan forgiveness. For the most up-to-date information, please refer to the SBA Payment Protection Program website. Once finalized, OnPoint will share these instructions with our PPP borrowers within the first six weeks of your loan disbursement.
How Can PPP Money be Used for Debt Forgiveness?
75% Of your total loan amount must be used towards "Payroll costs."
For businesses with employees (not independent contractors) who reside within the US, payroll consists of:
Salary, wages, commissions, or similar compensation
Note: Independent contractors do not count as employees for the PPP loan. Independent contractors can file for their own PPP loan.
Cash tips, or the equivalent (based on employer records of past tips, or reasonable, good-faith employer estimates of such tips)
Payment for vacation, parental, family, medical, or sick leave
Allowance for separation or dismissal
Payment for the provision of employee benefits, including:

Group health care coverage
Insurance premiums
Retirement

Payment of state and local taxes assessed on the compensation of employees
Note: reduction in number of employees or salary could reduce forgivable amount.
For an independent contractor or sole proprietor, payroll consists of:
Wages
Commissions
Income
Net earnings from self-employment
Similar compensation
Up to 25% of your total loan amount can be used for the following acceptable non-payroll costs:
Interest on mortgage obligations incurred prior to February 15
Rent on leases signed prior to February 15
Utilities with a service agreement prior to February 15
What is excluded?
Any compensation of an employee whose primary residence is not in the US
Compensation of an individual employee in excess of an annual salary of $100,000. The exclusion of compensation in excess of $100,000 annually applies only to cash compensation, not to non-cash benefits, including:

Employer contributions to defined-benefit or defined-contribution retirement plans;
Payment for the provision of employee benefits consisting of group health care coverage, including insurance premiums; and
Payment of state and local taxes assessed on the compensation of employees.

Federal employment taxes imposed or withheld between February 15 and June 30, 2020

Including employee's and employer's share of FICA and Railroad Retirement Act taxes
Income taxes required to be withheld

Qualified sick and family leave wages for which a credit is allowed under sections 7001 and 7003 of the Families First Coronavirus Response Act
What if PPP loan funds are misused?
PPP funds used for unauthorized purposes will not be forgiven. If you knowingly used funds for unauthorized purposes, you may be subject to additional liability, such as charges of fraud.
Forgiveness is based on the employer maintaining or quickly rehiring employees and maintaining salary levels. Forgiveness will be reduced if full-time headcount declines, or if salaries and wages decrease. Actual loan forgiveness will depend, in part, on the amount spent on the approved payroll and non-payroll expenses during the eight weeks following the disbursement of the loan.
Consult your tax or legal advisor for a full understanding of your situation and specific implications on debt forgiveness and your 2020 taxes. These are interim SBA guidelines and are subject to change.