The OnPoint Spotlight is an ongoing blog series that highlights our employees, celebrating the drive and personality of individuals on our team. It's one way we show our appreciation for their hard work and achievements while helping our community get to know the people who make things happen here at OnPoint.
This week's employee spotlight is on Valeria Velazquez, Member Service Representative at the new Corvallis Branch located in Fred Meyer. Valeria is passionate about helping people and making meaningful connections. She enjoys expressing herself through creativity and spending time with her fiancé, Devan.
Here's what Valeria had to share about her life and time at OnPoint:
What were you doing before joining OnPoint or taking on your current role?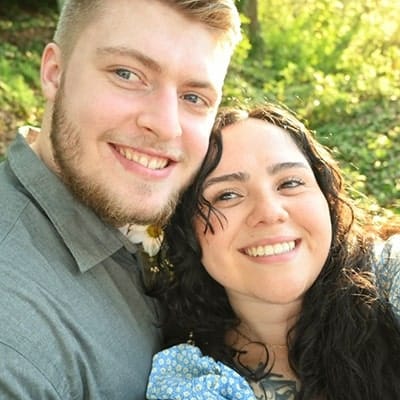 Before joining OnPoint, I was working for McDonald's as a Lead in the People Department. I was responsible for hiring, training and scheduling. Giving opportunities to those with little to no work history was challenging but rewarding. When I came to OnPoint, I started as a Teller and eventually became a Branch Service Specialist. I was lucky enough to have a patient and supportive team in Albany. Still, when I received an opportunity to be a Member Service Representative at the new Corvallis Branch, I happily took the offer. I have grown so much while at OnPoint. I am excited to continue learning, keep challenging myself, and help the people in my community.
Make sure to stop by the Corvallis Branch Grand Opening this weekend, June 3, from 9 AM to 3 PM to celebrate with us!
Who inspires you?
My mom. She has always taught me that I could do anything I set my mind to. She led by example as an amazing single mom who always stayed true to herself.
Are you artistic? What kind of art do you enjoy doing?
I'd say I'm pretty artistic—I love drawing, acrylic painting and photography.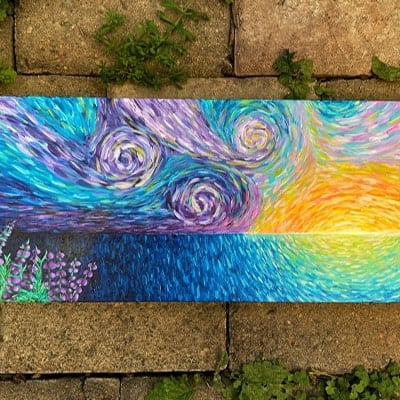 What is your favorite podcast?
Hands down, the Mile Higher Podcast. A couple in Colorado hosts it, and they discuss true crime, unexplained phenomena, metaphysics and so much more.
Where did you grow up? Where else have you lived?
I moved back and forth from Tijuana, Baja California, Mexico and California. I even spent two years of my elementary education in Tijuana! We then moved to Albany, Oregon when I was 12 years old.
What are the values that drive you?
Being open-minded, honest and dependable are very important values to me.
Are you interested in joining our team? Learn more about a career with OnPoint.