The OnPoint Spotlight is an ongoing blog series that highlights our employees, celebrating the drive and personality of individuals on our team. It's one way we show our appreciation for their hard work and achievements while helping our community get to know the people who make things happen here at OnPoint.
This week's employee spotlight is on Yasmin Arenas, who joined OnPoint in 2022 as an Intern and is now a Marketing Analyst. Yasmin grew up in Dayton, Oregon, but her family is from Guanajuato, Mexico. She is a proud daughter of immigrants and 1st gen Mexican-American college grad. She has two accidental litter pups (Lab and Shit-Tzu Mix), Canelita and Luna, enjoys cooking (especially with her nieces), and recently started taking salsa dancing classes! What brings her the most joy is listening to music every day.
Here's what Yasmin had to share about her life and time at OnPoint:
What were you doing before joining OnPoint or taking on your current role?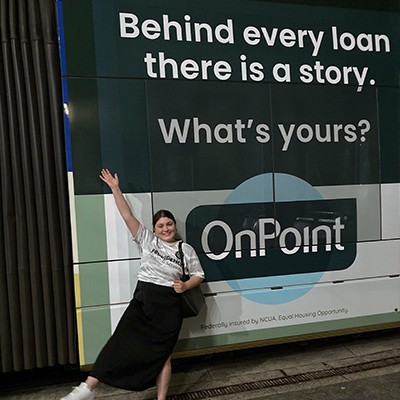 Before joining OnPoint, I was finishing up the 3+2 program at Willamette University. I studied Civic Communication and Media for the first three years. Then I transitioned to the MBA program at Atkinson Graduate School of Management for the remaining two years. During that time, I held various student leadership roles, managed the university's social media account and started as a Marketing Coordinator at Oregon Marketing Group. Most notably, I interned at Alumbra Cellars, where my photography was featured in Sunset Magazine. All these experiences helped lead me to an internship opportunity at OnPoint, where I was eventually hired full-time.
The past year has been an incredible learning opportunity, especially as this is my first full-time position post-graduation. I'm extremely thankful for my team; everyone has been kind, patient and willing to teach. I am most excited about the upcoming projects coming out of marketing.
I'm looking forward to how we can continue to improve our member experience by making data-driven decisions.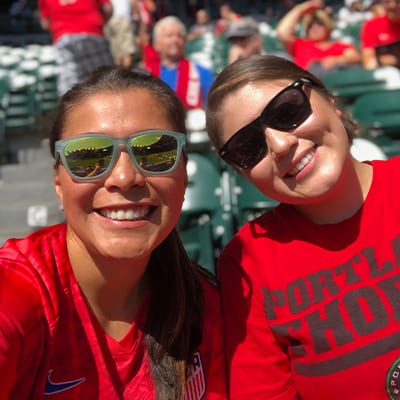 Who inspires you?
My older sister Gaby inspires me. Honestly, I don't remember her much growing up, as we have a 10-year age gap. What I do remember is her love for soccer, making me quesadillas, doing my hair for Kindergarten picture day and her leaving for college. If it wasn't for her influence, I don't think I would love the Portland Thorns as much as I do today, and I may not have followed her example to go to college.
In college, I moved in with her for five years, and they were tough, but those moments showed me how strong, resilient, smart and empathetic she is. She lives every day with gratitude and does really hard things; as she tells me every day, WE CAN DO HARD THINGS, YAS! Thanks, Gaby, for always inspiring me, paving the way, and always seeing the best in me (even when I can't see it myself).
Have you ever won anything? What was it?
Yes! I grew up in a small town with a very small Hispanic population, so I tried many things to fit in—one was FFA (Future Farmers of America). I joined FFA during my sophomore year of high school and quickly joined the Parliamentary Procedure Team. After months of training, we won the state championship and moved on to nationals, where we lost! But it was a great trip to Kentucky and an experience I will remember for the rest of my life.
Which sports teams do you root for?
I root for the PORTLAND THORNS! Since 2012, Portland has been blessed to host world star athletes and invest in developing youth players such as Olivia Moultrie! I also like to watch the USWNST.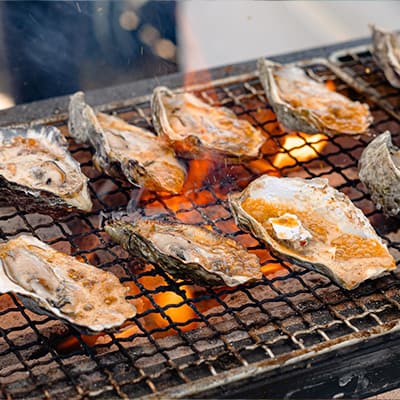 What do you like on your pizza?
My favorite pizza is from Padington's Pizza in Salem, Oregon. They have the BEST crust ever. It would have to be pepperoni, jalapenos and fresh tomato slices, but if I can get a side of blue cheese and coke—even better!
What sort of challenges do you enjoy?
The types of challenges I enjoy are mainly in the kitchen. I love food and cooking for people. I have a saying that I can make any take-out dish better with my three B's: Bueno, Bonito y Barato. Which essentially translates to good, pretty and cheap. Sometimes, I fail to replicate a dish, but that's fine because I learn from my mistakes and perfect it the 2nd, 3rd, and sometimes 5th time around!
Are you interested in joining our team? Learn more about a career with OnPoint.