From day one, Girls Inc. of the Pacific Northwest set out to make an impact on the lives of current and future generations. The organization, which celebrates its 25-year anniversary in 2023, offers free after-school and summer programs for thousands of youth across the Portland-Vancouver Metro area. Its goal is to give girls and youth between 6 and 18 the knowledge, skills and experiences they need to grow into educated, healthy and independent people.
Girls Inc. partners with numerous organizations, including STEAM companies, local public schools, women-owned small businesses and others, to connect youth with the life-changing mentorship these girls and gender-expansive youth need. They encourage those from all backgrounds to participate, including those in BIPOC, LGBTQIA+, low-income, and first-generation communities. Its program is specifically culturally-sensitive and trauma-informed.
The organization has established several programs, each designed with a specific goal.
Girls Groups.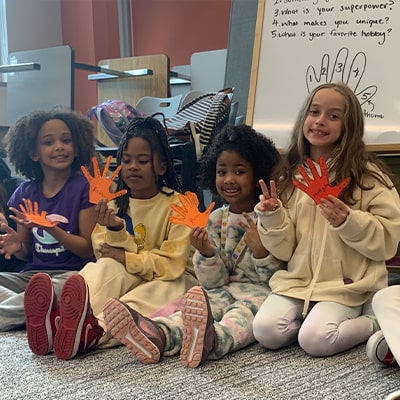 Girls Groups is the organization's furthest-reaching program and connects with elementary and middle school youth after school. It's an opportunity for members to make new friends, learn life skills, and interact with diverse female role models. The program also offers support and guidance to encourage and guide these individuals through elementary and middle school transitions, many of which can be difficult and emotionally charged.
Eureka!
For those interested in science, technology, engineering, art and math (STEAM), the 5-year Eureka! program works with teens from 8th grade all the way through 12th grade. Those who meet eligibility requirements can participate at Portland State University, Mount Hood Community College or Clark College. The program features summer day camp experiences such as STEM career exploration, emotional and physical fitness, and college prep to help grow and encourage healthy choices and life skill development.
Leadership Council.
Another innovative program Girls Inc. offers is the Leadership Council, designed for 8th through 12th grade students. The program aims to develop young leaders who want to make a difference. These teens are taught research and public speaking skills and encouraged to explore their passions, engage in civic dialogue with their peers about life-changing and critical issues, and interact with local leaders.
Girls thINC Outside the Box.
An opportunity for kids ages 6 to 10 who want to engage with Girls, Inc. from home, Girls thINC Outside the Box sends each participant a box that includes educational children's books, learning supplies and various engaging activities. Topics range from animals to notable women in science to outer space and art. This program is open to anyone in Oregon and Washington.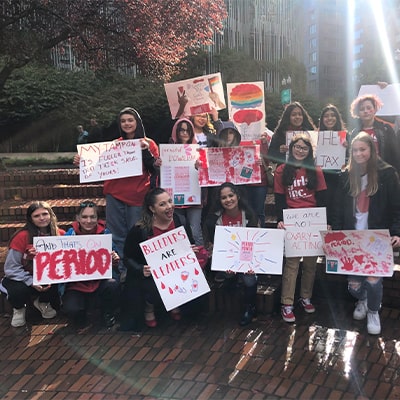 Advocating for girls in the Pacific Northwest.
Girls Inc. helps connect youth with trained professionals to create holistic experiences and provide development opportunities, support, and mentorship for each participant in an affirming, pro-girl environment. Its mission is quite direct – help girls become their whole selves, discover their true passions and inherent strengths, and learn how to overcome challenges.
For Shayla Montgomery, a graduate of the program and now a successful nursing student, the Girls Groups program helped her to come out of her shell and to realize her self-worth. Shayla spent every session with other young women with the same goals.
Shayla now strongly advocates for the program, sharing "Encourage [your children] to give it one shot. My dad always told me that if you try something once, you can never think, 'what if?' It can make you stronger and more confident, educate you, [and] make you into a young adult with a nice head on your shoulders, who understands the world around you."
Ashley Lin, who served as a Youth Leadership Council member from 2018 through 2020, found the program to be a safe place to get a fresh start, learn to be herself and connect with others. The adult mentors helped her the most and she said "I found adult mentors who recognized the power of my voice, and encouraged me to use it more, and see it myself. I found younger girls who looked up to me as a leader, as a role model, and as someone whose voice is valid and important."
The challenge of meeting increasing needs.
Though Girls Inc. recently celebrated its 25th anniversary, the organization's biggest challenge is expanding the program to meet the increasing need to support girls, youth and families.
The after-school program has grown exponentially since the pandemic, but for every child enrolled, there are three others on a waitlist.
The organization is working to bridge this gap with an average staff-to-student ratio of 1:15. To expand those programs they must continually hire facilitators for positions.
Help support Girls Inc. of the Pacific Northwest.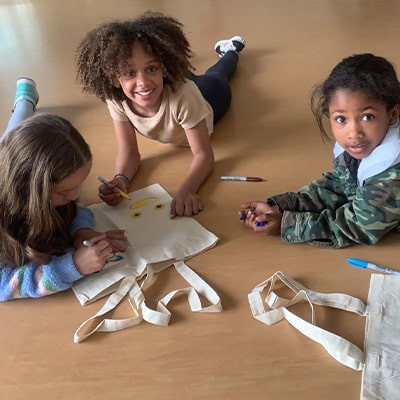 Youth with a mentor are more likely to enroll in college, volunteer within their community, hold a leadership position in a sports team or club, and to become a mentor themselves.
The Oregon and Washington community can help Girls Inc. continue working toward its goals by volunteering to mentor youth through one-time, seasonal or ongoing support. The organization finds it especially impactful when women and gender-expansive adults volunteer to share their life stories, skills, and careers in STEAM with these youth.
Since 2020, OnPoint has donated over $128,000 to Girls Inc. If you would like to support Girls Inc., the organization welcomes donations and support via social media to help spread the word about its programs. Consider joining its upcoming Girls Night Out on April 27, 2023 to celebrate the Girls Inc.'s anniversary. Companies have the opportunity to sponsor the event as well. Taking steps to help Girls Inc. of the Pacific Northwest enables them to positively impact the lives and futures of more girls and youth—helping them to become strong, smart and bold.