Financial opportunities can sometimes seem limited if you're not eligible to receive a Social Security Number. As of September 2023, we're excited to offer selected loan products to qualifying Individual Taxpayer Identification Number (ITIN) holders.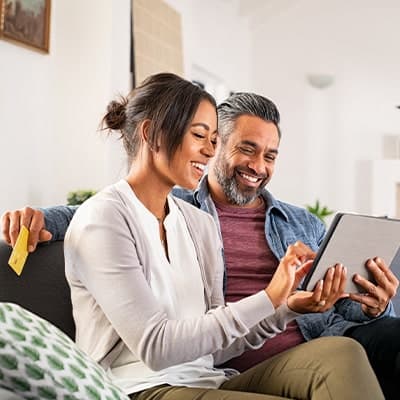 "I'm thrilled about the impact ITIN lending will have on our communities. Financial inclusion is at the heart of our mission at OnPoint, and by offering ITIN loans, we are opening doors for individuals who have long been excluded from traditional financial services." Said Josephine Davis, Diversity, Equity & Inclusion Director at OnPoint Community Credit Union. "These loans empower our members to pursue their dreams, whether it's starting a small business, buying a car, or simply improving their financial well-being. At OnPoint, we believe that every member deserves an opportunity, and ITIN lending exemplifies our commitment to serving the diverse needs of our community."
ITIN Loans—Personal loans, vehicle loans, and credit cards.
At OnPoint, our goal is to support your financial growth and well-being. We provide affordable, equitable, and accessible opportunities to members of our community who are not eligible to receive a Social Security Number. Because you're a member, not just a number.
You are welcome to apply for the following ITIN loans with OnPoint. All requests subject to credit approval.
Personal Savings Secured Line of Credit
Personal Savings Secured
CD Secured Loan
Personal Unsecured Loan
Personal Unsecured Line of Credit
Visa Credit Card
New Passenger Vehicle
Used Passenger Vehicle
Older Passenger Vehicle
Need to get your ITIN?
Visit the IRS website to find a certified ITIN acceptance agent by state:
https://www.irs.gov/individuals/international-taxpayers/acceptance-agent-program.
How to get started.
Let us know you're interested by filling out the Get started today form, and an OnPoint representative will contact you directly. Or find a local branch and stop by to see us today.