The mission of the Boys & Girls Clubs of Portland Metro (BGCP) is to empower young people to discover their full potential, especially those who need it most. They provide a safe and nurturing space where youth can spend time outside school. Designed for those between 6 and 18, the organization has had a significant positive impact.
Many of the youth BGCP supports experience trauma or adversity in their lives. BGCP uses a trauma-informed approach to create a safe place for each person to develop key transferrable skills, including problem-solving and healthy relationship building. They aim to always deliver intentional programs and services that specifically help youth achieve success in three core competencies:
S.T.E.A.M.
Sport & Play
Life & Workforce Readiness
To achieve these core competencies, the organization offers six Core Program Areas: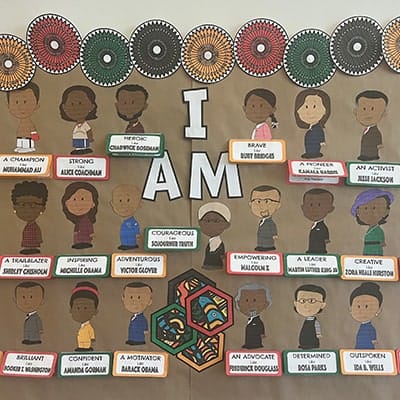 In addition to this, BGCP also offers a youth and family services program. This supports both youth and their families who need help with added resources, which may include counseling support or mental health services. Some also utilize the program's food and supplies programs, behavioral support, and free vaccinations at the health clinics.
Any youth between the ages of 6 and 18 can apply to be a member at any clubhouse. Their club at Crescent Court Apartments is limited to those within the residential community. BGCP serves communities primarily made up of low-income, underserved populations and the highest student achievement gaps in our region.
Providing support and empowerment.
BGCP's programs are designed around a racial equity and social justice framework to provide a wide range of opportunities that support and empower youth. The program meets youth and their families where they are, providing programming that recognizes the unique needs of not just the youth, but also their families.
The program staff are full-time professionals, which enables the organization to provide a higher quality of service to meet youth members' needs. As a result, these staff members become stable mentors for club members.
Opportunities for creating future stability.
Sierra, a recent alumna of the Blazers Club, appreciated having a safe space to spend time after school. She had opportunities through service hours, volunteer work, and even college tours to see the options that were available to her after graduation.
Her experience with the club helped her build skills that will allow her to pursue her dreams in either advertising or in marine science (inspired in part by her trips to the aquarium) and gain financial stability.
Easing the burden for families.
Parents of multiple CareOregon Club members shared that the recent spike in inflation has made paying for things like gas and groceries too much. However, the club hosts family night markets that allow members to get groceries so they don't have to choose between feeding their family and transportation.
Inspiring members to become leaders.
Rubi Gastelum-Plata is BGCP's Senior Director of Youth & Family Services. She grew up as a BGCP Club kid along with her brothers. She was very quiet and shy as a child, and credits the club and the supportive staff for encouraging her to build her confidence and be a voice in her community. Rubi has been a staff and mentor at BGCP for almost ten years and now holds a leadership role supporting the community. She has been an active member of the BGCP Equity Team for five years, supporting the organization in integrating racial equity at both a cultural and institutional level.
Overcoming staffing struggles.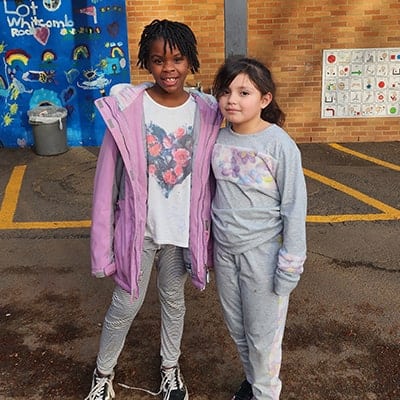 Despite the many opportunities in place for club members, BGCP is still facing challenges. All clubs are currently at full enrollment, but there is a waitlist for those interested and the organization is working to expand its opportunities.
The organization has successfully shifted its program to a lower staff ratio of 15:1 to ensure high-quality programming and mentorship for youth. They welcome professionals interested in mentoring local youth to apply, but the biggest impact comes from financial donations from community partners. This funding is critical to maintaining that staff ratio and keeping the quality of their programming.
How can the community support BGCP?
To help ease these challenges, BGCP welcomes all forms of community support. Donations (whether financial or donating goods) are the best way to help the organization's mission. Donations help sustain and expand their programs and services, including:
Keeping clubs staffed with well-qualified professionals.
Stocking every club with fresh and healthy foods.
Keeping technology and software for computers up to date.
Maintaining state-of-the-art gyms.
Having clean and safe equipment for members to use.
Organizations can also partner with BGCP to create opportunities for youth to receive mentorship, academic support, socio-emotional learning, career exploration opportunities, internships, and much more.
Volunteer opportunities.
For those wanting to get directly involved in the everyday support of BGCP members, the organization welcomes volunteering. Participants in Club Beautification projects help to ensure spaces remain clean, inviting, safe, and welcoming, and give staff more time and space to work with members. Volunteers at the club Family Nights help bring in meals, create an inviting space for families, and help members find ways to support their community.
Learn more about Boys & Girls Clubs of Portland Metro and its work in our community here.