Community impact is more than donations—it's people
We're OnPoint Community Credit Union. That means people come first.
Local community impact and so much more.
As a community credit union, we strive every day to better serve our members and neighbors. We understand our immense potential for good and seek out diverse partners who share our drive to positively impact our corner of the Pacific Northwest. At OnPoint, people are more than numbers.
People are the Point.
Supporting & celebrating our community.
Local roots that still hold true.
It's been nearly 90 years since a handful of schoolteachers joined together to form our credit union. They didn't do it for profit. They did it to help one another. After all, that's what community is all about.
Connecting with people. Making a lasting impact.
We take pride in fostering connections with our members and our neighbors. That's why getting out into the community is so important to us. We strive to create ongoing and meaningful relationships with the people and organizations within our community.
As we grow, our responsibility to the places we call home grows as well. With each new branch, our roots grow deeper and so does our impact—allowing us to invest in our communities by creating new jobs, providing more robust services to our members and forging strong relationships with our community partners.
2020 community impact highlights
$1,662,450 donated to charitable causes and organizations
13,760 paid volunteer hours allocated
Supported 318 organizations
$506,177 donated to support diversity, equity and inclusion causes
Donated $97,760 through annual United Way campaign
11 years of OnPoint Prize for Excellence in Education
2,535 students connected with financial education in 2020
View our community report
Supporting the Black Community
At OnPoint we value inclusivity, which means standing up for those who have been unjustly targeted today and those at risk of being oppressed tomorrow. OnPoint is supporting organizations fighting for equal rights for our Black community, including the following.
Support during the COVID-19 pandemic
OnPoint continues to support local organizations in an effort to provide assistance to all of the areas we serve that are impacted by the ongoing COVID-19 pandemic. Along with OnPoint donations, our employees are also supporting organizations through volunteer opportunities.
Commitment to diversity, equity and inclusion
To authentically live up to our purpose of building strong communities, OnPoint is committed to prioritizing diversity, equity and inclusion in our conversations, relationships, actions, and services. Our DEI strategy will be guided by continuous education, data-driven performance metrics, shared accountability and an emphasis on cultivating meaningful and respectful connections.
It's the moments that come from thousands of connections we make large and small each and every day. Our own success and continued growth could not be more closely tied to the future and well-being of the Pacific Northwest.

- Rob Stuart, President & CEO of OnPoint Community Credit Union
Championing education in our community.
We understand that investing in education is one of the best ways to build thriving communities. Since our founding by schoolteachers nearly 90 years ago, OnPoint has always kept in touch with our educational roots. Building the foundation for lifelong financial health starts early and grows with you. We give people the tools and resources they need to learn and develop smart money habits for every stage of life.
Honoring teachers that "rock".
Congratulations to our 2021 Teachers Rock winner, Sarah Landels who teaches 4th grade in St. Helens! In celebration of National Teacher Day, OnPoint asked our members and social media followers to honor their favorite teacher and give them a chance to win $1,000. Here's what made her nomination stand out:
She has gone above and beyond for her students. She works to better herself and her students abilities every day. In these times of uncertainty she makes sure every student gets what they need even if it means purchasing supplies, food and clothing for that child. Going to each students house to deliver treats and gifts throughout the pandemic. Earning her master's degree during the pandemic as well as teaching her students if you want something you have to try and succeed! She is always there for students events even if it means driving all day to watch the student play for 5 minutes or 5 hours.

-Nominator, Wendy Landels
Fueling community through local partnerships.
Giving makes good things happen. Since our founding, we've shared our good fortune with our neighbors, a tradition we continue today.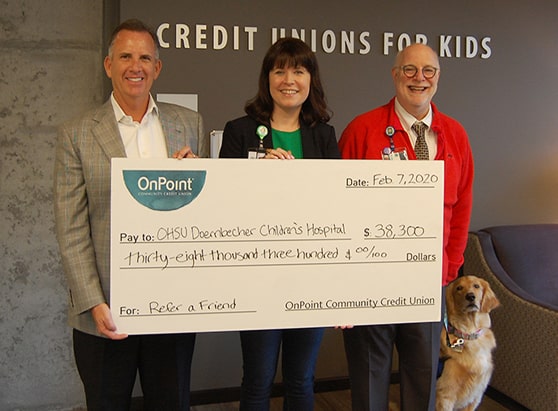 Children's Miracle Network Hospitals
$125,000 donated to OHSU Doernbecher Children's Hospital.
Working together is what credit unions do best, and there's no better example than Credit Unions for Kids. For more than 30 years, this non-profit collaboration of credit unions has raised funds to support children and families throughout Oregon and SW Washington at OHSU Doernbecher Children's Hospital. In 2021, OnPoint made a $125,000 donation to the OHSU Gary & Christine Rood Family Pavilion which provides a home away from home for patients and families traveling long distances to receive specialized care at Doernbecher.
Learn more about OHSU Doernbecher Children's Hospital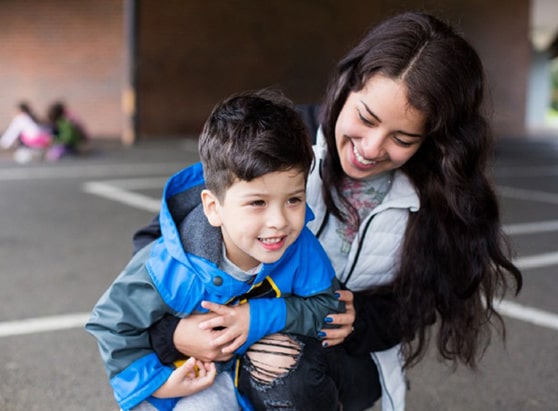 Adelante Mujeres
$25,000 donated to Adelante Mujeres.
Since 2019, OnPoint has supported Adelante Mujeres through financial support and volunteer involvement. Working to build a more just society by empowering Latinas to lead, the organization provides educational resources and acts as a forum for community advocacy. This year, OnPoint employees directed over $23,000 to Adelante Mujeres through our annual employee giving campaign and taught financial literacy for the organization's Chicas youth development program.
Learn more about Adelante Mujeres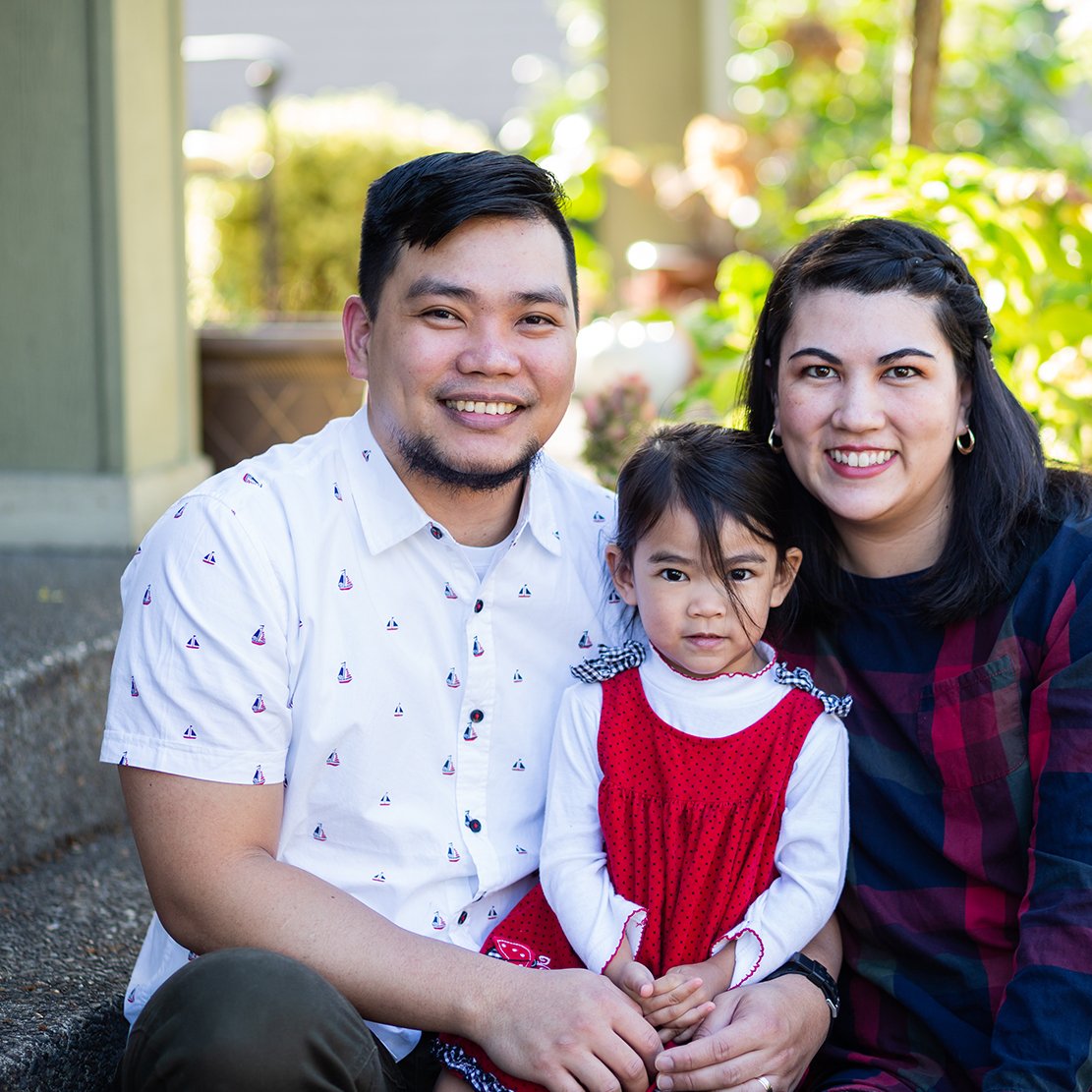 Article