The OnPoint Spotlight is an ongoing blog series that highlights our employees, celebrating the drive and personality of individuals on our team. It's one way we show our appreciation for their hard work and achievements while helping our community get to know the people who make things happen here at OnPoint.
This week's employee spotlight is on Evan Roesler. Evan is fairly new to the banking industry but has enjoyed the challenge of learning something new. He started as a Teller and is now a Branch Service Specialist at the Oregon City Branch.
Here's what Evan had to share about his life and time at OnPoint:
What were you doing before joining OnPoint or taking on your current role?
Before joining OnPoint, I worked for Costco for over four years. I had many positions there, but my primary role was Front End Assistant. After starting as a Teller at Kruse Meadows Branch in 2021, I began working at the front desk. That's when I was offered the BSS position! I challenged myself by getting referrals and learning as much as possible with my new role—over time I was able to take on new responsibilities such as processing credit card applications. With my move to the Oregon City Branch, I have been learning how to open memberships.
In addition to learning more every day in my current position, I am working toward and hoping to eventually get into cybersecurity with OnPoint.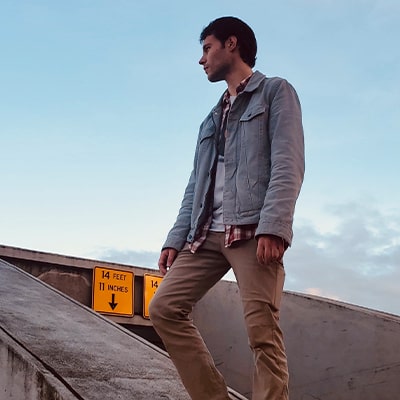 Can you play any instruments?
I can play the drums and the guitar. The guitar is my favorite instrument to play.
What are your favorite hobbies or activities?
I enjoy photography, hiking and other creative work.
Who is your favorite superhero?
Superman is by far my favorite superhero. I prefer the old school Superman movies with Christopher Reeves.
Have you ever waited in a long line for something?
When Krispy Kreme opened on Southeast 82nd Avenue in 2003, I waited in line for one of its free glazed donuts. Some people waited for more than five hours to get one.
What is the coolest thing you are working on right now?
The coolest thing I am working on right now is learning 3D animation. I have been using YouTube to learn how to use 3D animation software.
Are you interested in joining our team? Learn more about a career with OnPoint.