The OnPoint Spotlight is an ongoing blog series that highlights our employees, celebrating the drive and personality of individuals on our team. It's one way we show our appreciation for their hard work and achievements while helping our community get to know the people who make things happen here at OnPoint.
This week's employee spotlight is on Geraldine Guerra, Teller Operations Supervisor at the North Lombard Branch. Geraldine joined OnPoint in May 2019 and has already advanced in multiple positions, including Teller and Branch Service Specialist. Geraldine was born in Portland, Ore. but raised in Venezuela! She loves going to the beach and spending time with her husband and family.
Here's what Geraldine had to share about her life and time at OnPoint: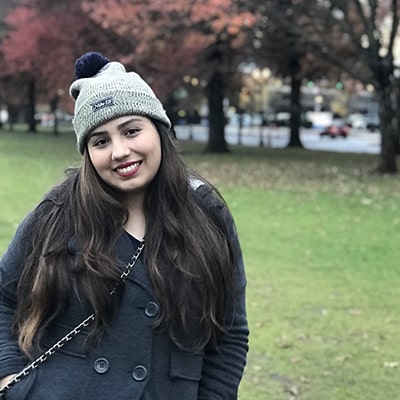 What were you doing before joining OnPoint or taking on your current role?
Before joining OnPoint, I worked for a year as a head cashier at Home Depot. I started working at the Rose City Branch with an amazing team that taught me about banking. After almost a year I transferred to the Lombard Branch, and I have been here ever since. I have a great team that is always there to motivate me and help me grow.
What is your favorite season?
It definitely has to be fall. I love watching the trees transition into this season.
What's your favorite guilty pleasure?
Food is my guilty pleasure—anything from burgers to pasta. Don't you agree?
If you could have one superpower, what would you choose?
I would choose teleportation. That way, I could spend more time with those who are far away from me.
What is your most memorable vacation?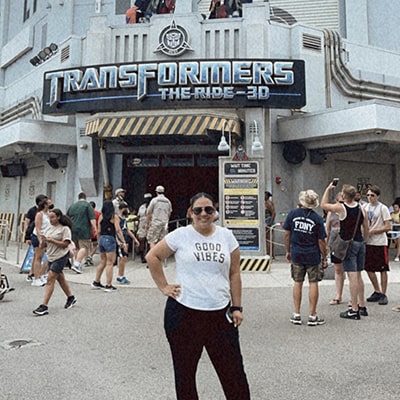 I went to Universal Studios in Orlando last year for the first time, and it was amazing. It's such a magical place with so much to do. I am never going to forget all of the memories I made there.
What's the one piece of advice you would give others about life?
Life is too short. Make sure to enjoy every single moment of it.
Are you interested in joining our team? Learn more about a career with OnPoint.