The OnPoint spotlight is an ongoing blog series, where we take the opportunity to highlight one of our employees. Each spotlight takes a closer look at the drive, personality and experiences of a different individual on the OnPoint team. It is one way we show our appreciation for the hard work and achievements of our employees, while also helping our community get to know the people who make things happen here at OnPoint.
This week's employee spotlight is Alisha Churbe, Senior Risk Program Coordinator at our Montgomery Park headquarters. Alisha started working at OnPoint in February 2018.
Here is what Alisha had to share about her life and experiences at OnPoint.
Tell us a little about you and your family.
I grew up in Portland and I am a native Oregonian. When I'm not working, I'm an outdoor enthusiast and love to travel the world. I read many books – almost exclusively fiction and short fiction. My tastes vary greatly; some of my favorite authors are  Julian Barnes, Junot Diaz, Patrick Rothfuss, Elmore Leonard and ancient stuff like William Blake, John Milton and Geoffrey Chaucer. I'm also both a blogger and published author of a couple of short stories. One of the stories, "All is Not Lost" was published by Forest Avenue Press, a local publisher, in a collection titled, "The Night, and the Rain, and the River," alongside 21 talented Northwest authors. I got to attend the release party at Powell's Books and sign some books.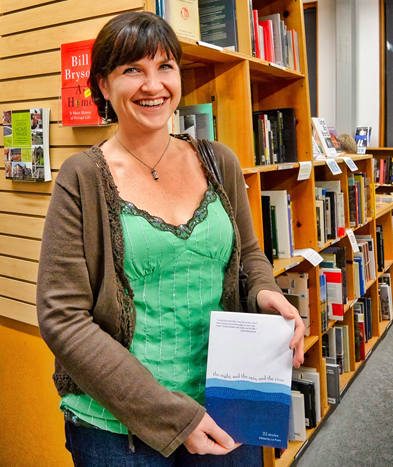 What were you doing before joining OnPoint?
I was on a sabbatical, of sorts. After a three-year adventure in Minnesota, my husband and I decided to move back to Oregon. We left our jobs in July and took a month to get back – taking our time to camp across Canada (from Winnipeg to Vancouver Island). We spent the remainder of the year camping in Oregon and Washington. We slept in our tent for over 45 nights last year. In December, we returned to our historic English Tudor home in Northeast Portland.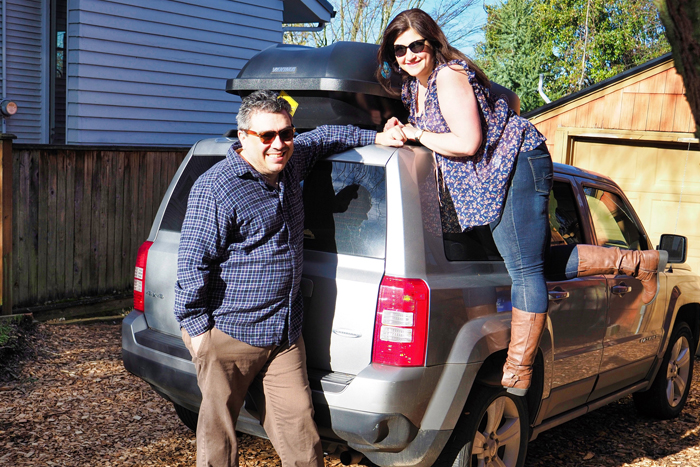 Career-wise, before OnPoint, I was in Minnesota as Vice President of Program and Process Administration at Two Harbors Investment Corp., a mortgage REIT (Real Estate Investment Trust). Before that, I spent seven years as a change and project manager for regulatory compliance at a mortgage servicer here in the Portland area.
What is your history with OnPoint?
I got my first checking account at OnPoint when I was 12 years old. I was eligible for membership because my dad was an instructor at Mount Hood Community College. I have consistently had OnPoint on my radar as a place to work, but there has always been another adventure to embark upon – until now.  I am enjoying this new adventure and am excited to be a part of the team and contribute to the talent and success at OnPoint.
What is your favorite season?
Fall. I love the smell of the first rain and the crunch of fallen leaves. I love the warm evenings and the rainy days. I love pumpkin, Halloween and the start of football season.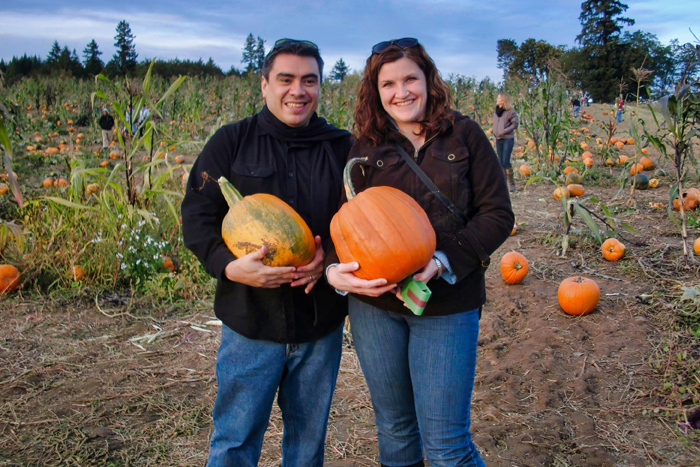 Do you have any pets?
I have an energetic, adventurous black lab, Euro. We try to take him with us on trips whenever possible. He is a world traveler – visiting both Canada and living with us in Mexico for six months. He has energy and excitement that keeps us very busy.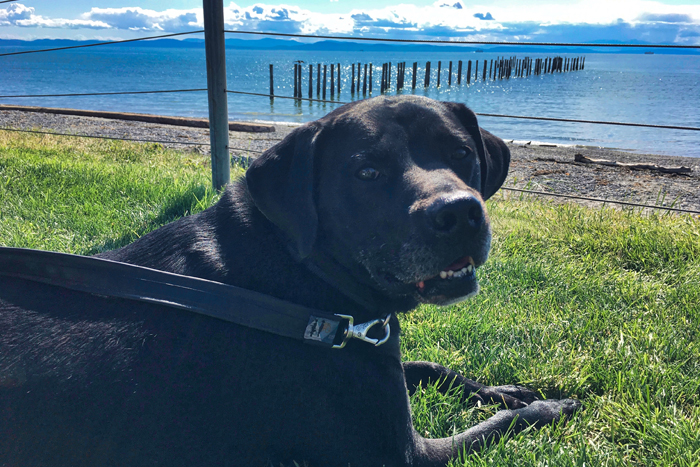 Which sports teams do you root for?
Seattle Seahawks. I've been a fan for many years. We have seen them in Seattle and in Minnesota when they played the Vikings.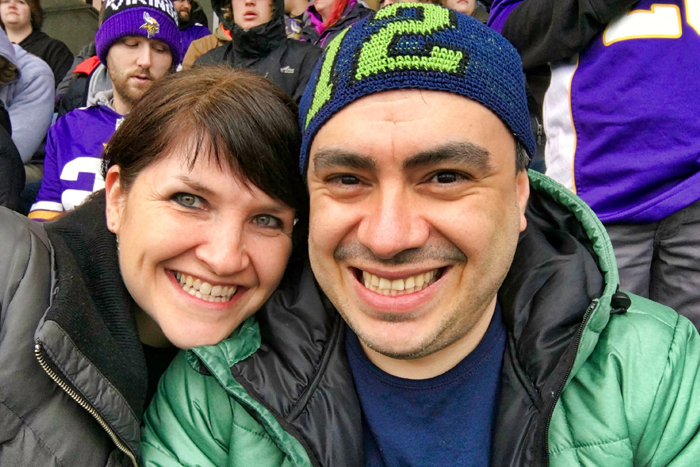 What is the most incredible view you have ever seen?
Cappadocia, Turkey, from a hot air balloon. It's a famous way to see the magical landscape of rock formations called fairy chimneys. We stayed in a hotel built within the caves of a fairy chimney in Goreme, Turkey. They picked us up before dawn (4:10am) and we watched the sunrise as we floated over the landscape. We landed as the morning wind began to calm. They provided us with a champagne toast that morning at 7 am to commemorate our voyage.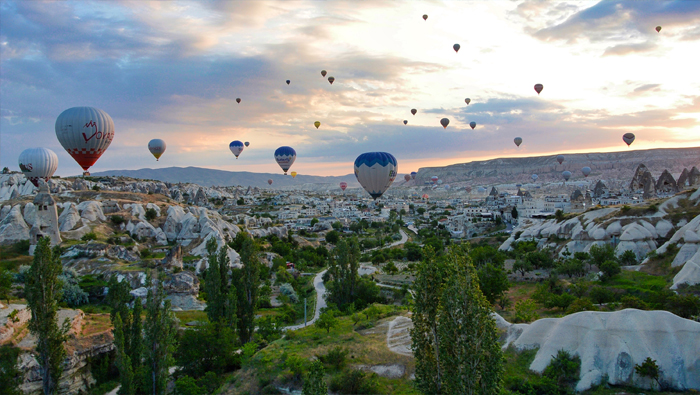 Do you maintain a blog? What do you blog about?
My husband (the photographer) and I (the writer) started our blog, Plaid Pinecone, during our sabbatical. We chronicle our adventures, tips/tricks, recipes and the outdoor lifestyle to inspire everyone to spend more time outside (hiking in the woods, outdoor patios, sleeping in a tent, walking on a beach and adventures in the city). We also make natural products; we sell an all-natural beard balm and hair balm on the blog. We are both incredibly grateful for the opportunity to support our creative side and philanthropy.