The OnPoint spotlight is an ongoing blog series that highlights our employees and takes a closer look at the drive and personality of individuals on the OnPoint team. It is one way we show our appreciation for their hard work and achievements while helping our community get to know the people who make things happen here at OnPoint.
This week's employee spotlight is Alounny Donnerberg, Mortgage Loan Officer at the NW 27th and Vaughn Branch. Alounny joined our Mortgage team in 2016. She has a strong passion for overcoming challenges and helping people get the financing they need for their next home—continually showing her commitment to the community by often staying in touch with members well after the loan has been delivered.
Here is what she had to share about her life and experiences at OnPoint:
Tell us a little about yourself.
I see myself as a professional individual who is truly passionate about what I do. It's both an honor and a humbling experience to be able to assist people on their venture of homeownership or to restructure a current loan to help families save money. I get very excited about all my interactions with current and future members of OnPoint. I have a passion to help as many families as I can reach homeownership. If someone is not in a place to buy but wants to be, I will strive to provide the information I have to develop a roadmap to get them on track. This is what I do best. I can't wait to be part of that journey.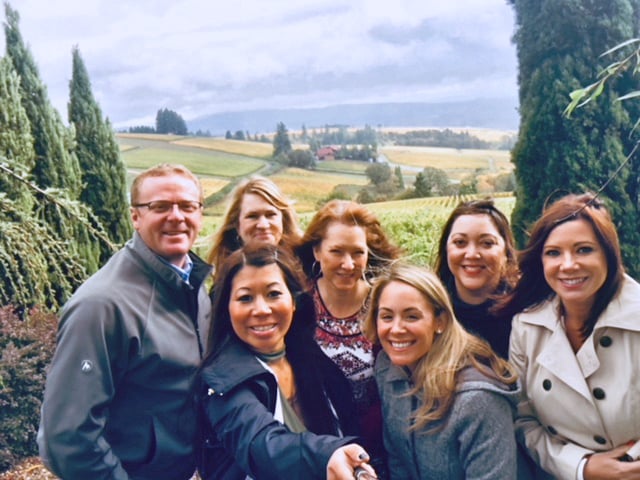 I was also on the board for Meals on Wheels (MOW), as my other passion is helping our elders. They came before us and I feel that any opportunity I have to give my time and volunteer, I usually find my way back to MOW. My husband and I often attend charity events like the Portland Auto show premier.
What were you doing before joining OnPoint?
Prior to joining OnPoint, I gained a significant amount of experience with my long history as a Mortgage Loan Officer with a few different institutions in the area. I began my path in lending as an Assistant Loan Advisor while working as a Loan Processor about 20 years ago (and counting). Early on, it was easy to see that this was my calling. I feel that my genuine care for people is hard to miss as many of my clients have expressed appreciation for my transparency, clarity and willingness to help them reach their goals.
I take pride in helping people understand their current credit standing, how to select from the array of loan options, what to expect from the process, that I would be there to continually help them navigate through the often complex steps of lending, and ultimately, help them get into their new home.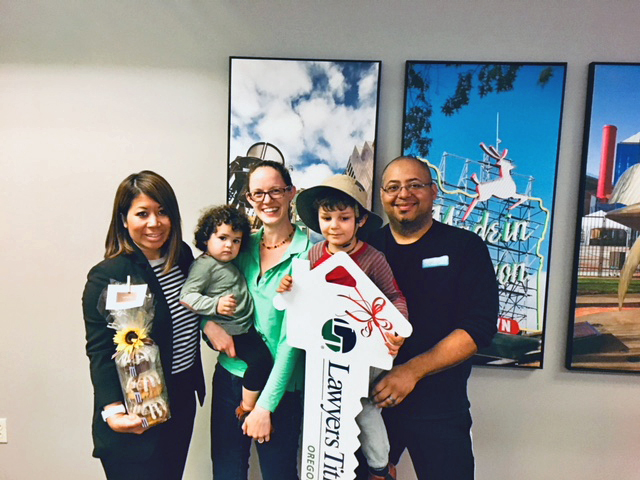 What is your favorite travel spot?
Mexico is my favorite place to travel. I find myself returning to Cabo whenever possible. That place brings out the adventurous person in me—plus, I enjoy cooling off next to the pool. I have great memories of ATV rides next to the ocean breeze, tuna fishing and tandem parasailing. The nightlife is fun as well: dancing to great live music, eating amazing foods and viewing vibrant colors on the streets. In the years before we were married, my husband and I visited Cabo many times. We had such fond memories of our adventures there that we went back for our honeymoon, too.
Cabo San Lucas, we'll be back.
What is your favorite season?
I love all seasons as there is so much beauty in each, but if I had to pick one, it would be winter. "Let it snow… let it snow…"
Winter brings family together during the holidays—and being the active family we are, we have skiing on our minds during the winter months. We like to kick off the season with a family outing to watch the annual Warren Miller Film Tour at the theater. It showcases the winter sports with pro skiers traveling around the world, finding the best place to play and explore and showing the amazing skills they exhibit while navigating the various steep terrains they come across. Additionally, driving around with a 4×4 in a winter wonderland, hot drinks in our hands and snowflakes sparkling down from the sky is magical.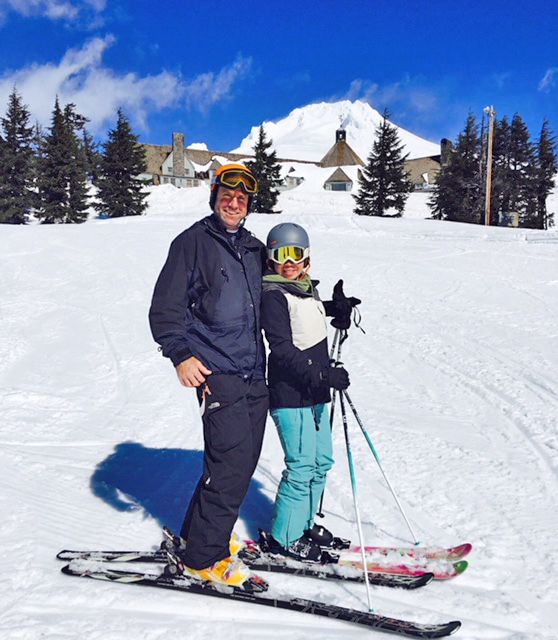 What are your favorite hobbies or activities?
Now that my kids are grown young adults, my husband and I have started salmon fishing. I was against it at first—I was fine just sitting in the boat relaxing, telling my husband, "I don't need a salmon license" and that "I just don't see myself fishing often"—until one day about five years ago, my brother-in-law suggested that we put a pole in while waiting for our crab pots.
So we did.
All of a sudden, my pole went off. I found myself in a "battle"—that's what many fishermen call it (as I'm now learning the lingo)—after doing everything I could not to lose the fish (what I felt that was a long time of doing "battle")—I caught it—and realized we just landed the biggest coho salmon of my life. This photo of my first fish (that didn't get away) literally got us "hooked."
Since then, we have caught many more salmon. We gave my father-in-law back his boat (that he was kind enough to let us use) and are now an official fish boat owner ourselves. I never thought this would happen and never knew there were so many details in buying a boat until now. Every year since, I have made sure that my husband doesn't forget my fishing license. We now find ourselves exploring many waterways on the river locally and in the coastal areas. Too funny. So now that we live by the water, when we're not skiing, we are finding ourselves fishing.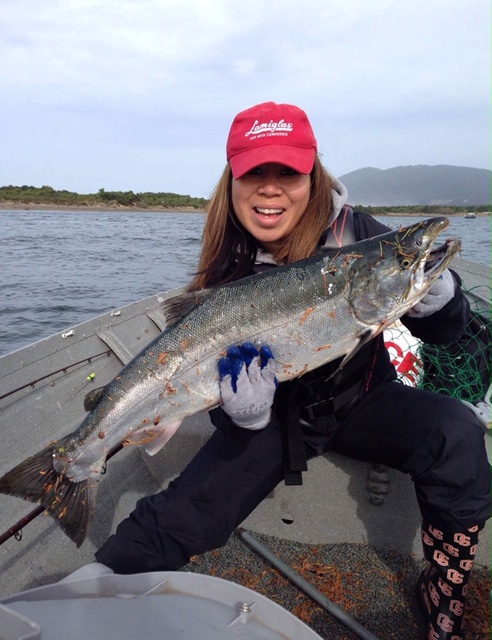 Do you have a favorite board or card game?
One of my favorite games is Scattergories—such a fun game to play with family and friends—I love how fast you have to jot down an answer and discovering the differences of what we each know at different ages and with our varying life experiences. One of our favorite games to play as a family for sure. Always a great time, full of giggles.
Please share something about your history in lending.
Lending has been a big part of my life and career. It's really something that much of my family has done and it's ingrained in us. I have siblings that began as Realtors and now they are also in lending. My husband and in-laws are Real Estate Appraisers. We're all very dedicated to our craft and plan on doing what we do for a very long time.
I've only been with a few employers as a Mortgage Loan Officer. I'm a very loyal person and don't take change lightly. My experience in the industry and knowledge of the area landed me here with OnPoint Community Credit Union. I have found my dream team.
You can be a fantastic Loan Officer but having an excellent operations team supporting you makes an incredible difference. I'm thrilled that my teammates are always 10 steps ahead—we all take pride in ensuring a great experience for our members, and it shows in the work that we do. We don't just do the basics. Everyone takes it to the highest level of customer service. I want to (and will) always go above and beyond by being accessible after hours during evenings and weekends. I understand that always being available allows our members the flexibility to make their next decision promptly and with confidence.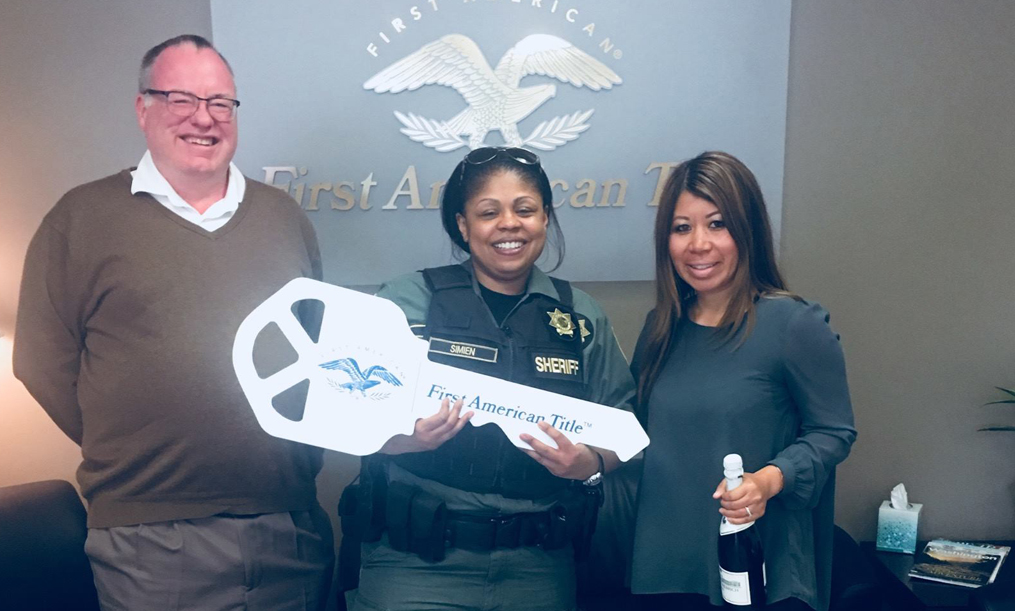 It doesn't even feel like work for me as I get to meet so many wonderful people doing what I love. It makes my job easier considering that I get to work with teammates who share my passion, speak the same mortgage language and have the shared ability to help each other overcome challenges—it makes coming to work every day a lot of fun.
I've seen each stage of the lending process from start to finish. It's amazing to see my peers seamlessly navigate the sometimes difficult waters of lending. Everyone is always ready to share and partake in one another's success and help each other learn and grow. Our managers encourage us to go as far as we can—providing the tools and continued education opportunities that are relevant to help us grow our understanding and ability.
It's a world-class support system.
What's the one piece of advice you would give others about life?
When giving advice, I like to share one of my favorite quotes. This is one quote that really stuck with me from my time in college:
"The brick walls are there for a reason. The brick walls are not there to keep us out. The brick walls are there to give us a chance to show how badly we want something. Because the brick walls are there to stop the people who don't want it badly enough. They're there to stop the other people."
-Randy Pausch, Last Lecture
This signals to me that, if you want something bad enough, you are willing to work hard for it—to never give up—giving 120 percent each day. Press forward every day towards the goals you seek to have for yourself, your family and all those whom you care about. Seize the moment, as time is not an endless supply. Don't allow the brick walls to become barriers to your dreams and your efforts will lead to accomplishing your vision, perhaps reaching higher than you can imagine.
Anything else we should know about you?
I'm a professional, family woman to my beautiful blended family. I love being an auntie to my nieces and nephews: I'm their favorite and the coolest aunt ever (as I like to think)! I'm a detailed planner who loves to be organized, enjoys working hard, is an outgoing outdoors person and has a zest for life. I have been blessed with two grandbabies (one very recent!), and I can't quantify the love I have for both of them. They are just perfect!
Let's get to work!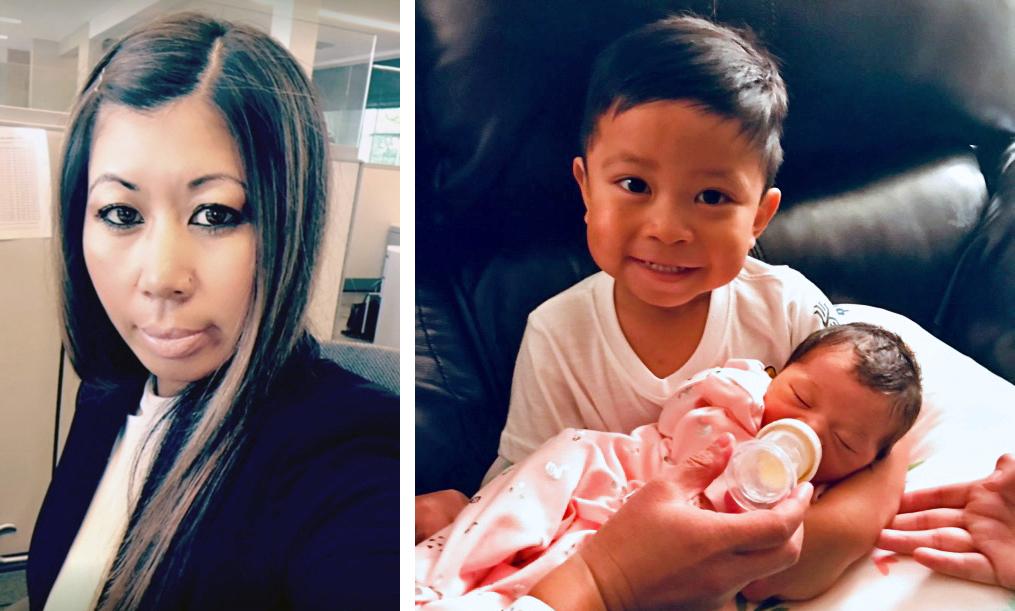 Interested in joining our team? Check out our current open positions.