The OnPoint spotlight is an ongoing blog series that highlights our employees and takes a closer look at the drive and personality of individuals on the OnPoint team. It is one way we show our appreciation for their hard work and achievements while helping our community get to know the people who make things happen here at OnPoint.
This week's employee spotlight is Eduardo Gomez, Indirect Relationship Officer at our Orenco Station Branch. Eduardo started working at OnPoint in 2016 as a Member Service Specialist; he recently joined our Alternate Delivery Lending team.
Here is what Eduardo had to share about his life and experiences at OnPoint:
Tell us a little about yourself.
I am a family man who enjoys spending time with family and friends, especially my wife and son. Before joining OnPoint, I worked in the Portland Metro area for Famous Footwear for eight years – I spent my last five and a half years there as a store manager. Recently with OnPoint, I became an Indirect Relationship Officer as a part of our Alternative Delivery Lending team. Prior to this position, I helped members with acquiring loans.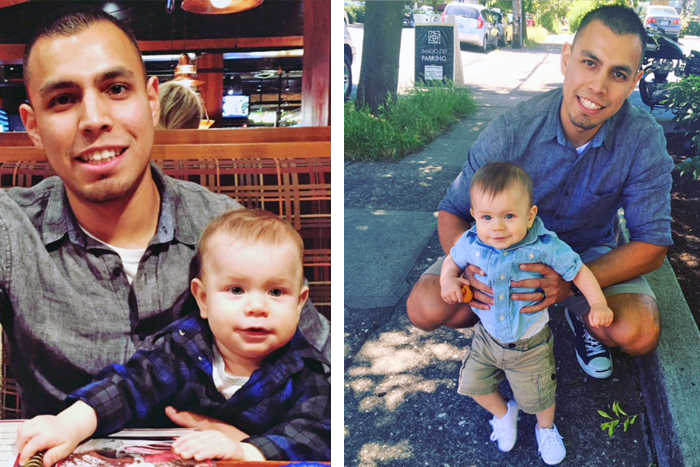 What positions have you held with OnPoint?
I started with OnPoint as a Member Services Specialist at Montgomery Park. I had the opportunity to work with our Tech Team during the initial rollout of the new Online Banking (Business Tech team). Since then, I have been part of the Alternative Delivery Lending team. I work remotely out of our Orenco Station Branch in Hillsboro.
What's something you would like to share about your new role?
I have truly enjoyed my time with OnPoint. Both the members and my teammates make this a great place to work. My new role has allowed me to get a glimpse into the lending world and I'm excited about the opportunity to expand my knowledge and skills. Everyone on the Alternate Delivery Lending team has been welcoming and supportive; their guidance has made this new journey run smoothly. I'm looking forward to developing into a strong team member who can be a resource for others as well.
What is the one thing in this world that brings you the most pride?
My family has been my strength to get through any challenge that is in front of me. They are always there for me, as I am there for them. Family is everything to me and I am glad I have most of my family living within a short driving distance. My wife and son always put a big smile on my face. My siblings are all incredible people and my mom is the toughest person I know.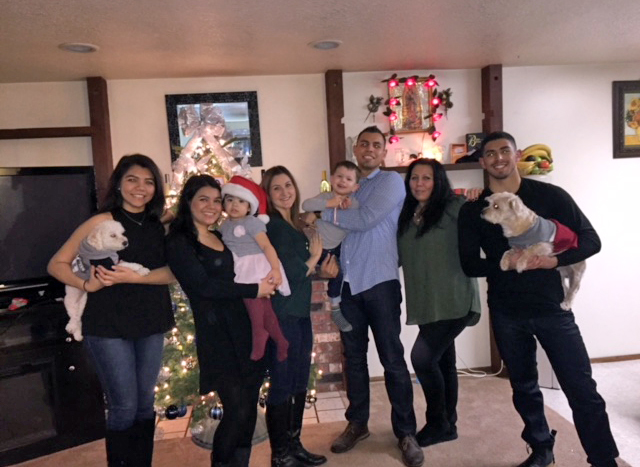 What is your favorite fruit/vegetable?
Mangos are life! I have always been a huge fan of mangos. Great for dessert or a late-night snack. It's right up there with ice cream. Sometimes I even choose both. I know, how dare I.
What is your favorite movie?
I am a big fan of Harry Potter. Fortunately, I was able to get my wife into it as well. Now, I wouldn't say that I am a die-hard fan, but I will watch the full series at least seven times a year with my wife. Though I will say, I have not read any of the books as I prefer the movies. My son has even got into the spirit. He'll pick up sticks and act like they are wands.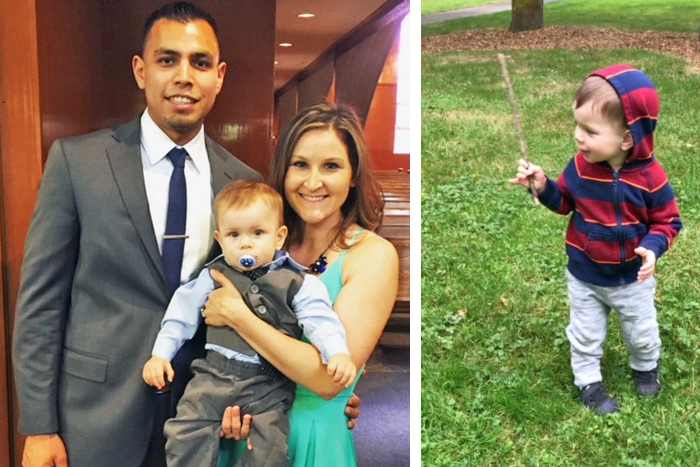 What is the one thing for which you've waited in line the longest?
I waited in line almost eight hours for a pair of shoes; I actually didn't even get the shoes that day. The line was just for getting a ticket to purchase the shoes on the release date. They were the 2009 Jordan 11 Space Jams – it was back when I was still in high school and I just had to have them. Spending all that time was totally worth it to me back then. Can't say I'll do it again as I really don't have time for that anymore and would prefer to spend quality time with my family. Can you believe that with all that time investment I only wore those shoes once?
How would you describe your team in one word?
Incredible. This team is one of the hardest working teams I have ever had the chance to work with. I have had the chance to learn so much from them and they are always easy to approach for help. From member service to their attention to detail, everyone works hard to meet each member's expectations.
What else would you like to share?
OnPoint is a place I would recommend to anyone who enjoys working with great people and wants a good work/life balance. They have given me a great opportunity to grow and balance my personal life. Everyone is welcoming and always willing to help with any questions. I have been impressed with how well OnPoint takes care of the members and employees.