Taking a summer trip allows you to let off some steam, bond with friends or family and make new memories. However, how do you plan an affordable trip? A poorly planned vacation can put an uncomfortable strain on your budget, which could take away from some of the fun you have planned.
The key is to identify your summer travel budget first, and then make plans accordingly. Here are some useful tips for planning an affordable getaway you'll truly enjoy:
Location
There are countless, excellent places to go for summer vacation; many of us daydream about exotic destinations, but most of us haven't visited many of the great places in our own backyard.
If you'd rather get out of town, consider lesser-known locales rather than major destinations, like hyped up amusement parks or luxury beaches. Some of the least expensive U.S. vacation spots, according to Forbes, include:
Lexington, Kentucky
Traverse City, Michigan
Monterey, California
Astoria, Oregon even made this list. For the most affordable trip possible, plan a long weekend and "play tourist" right here in the Pacific Northwest.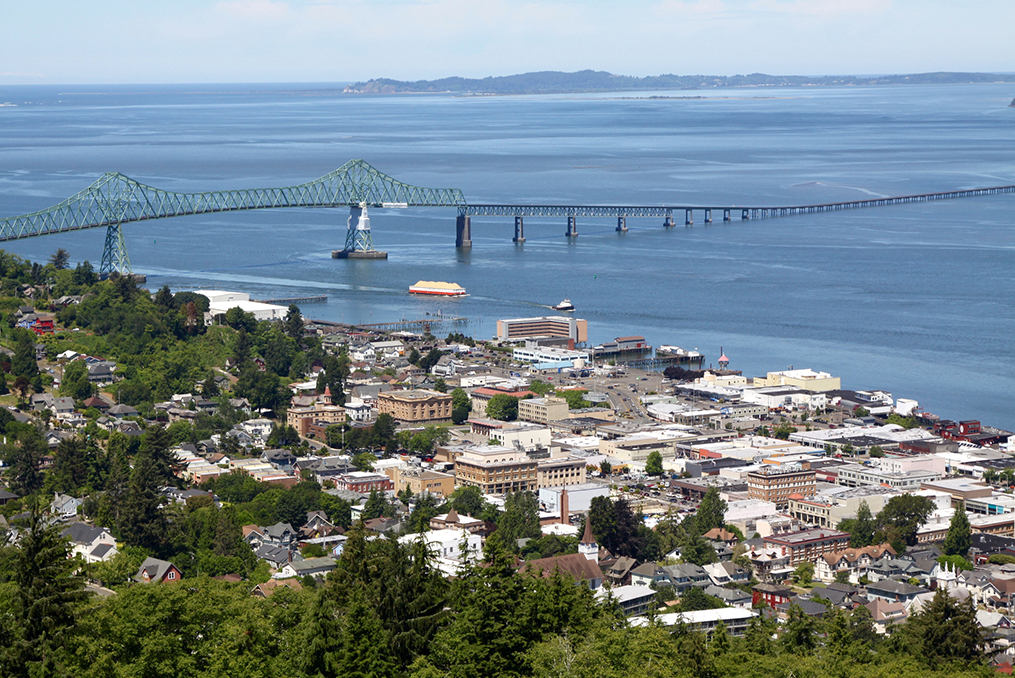 Travel
Travel is often one of the largest expenses of any vacation, according to ValuePenguin. There are five basic modes of transportation to consider: car, plane, train, ship and bus. Most people travel by cars and planes, and here's what you need to know:
Car
Taking your own vehicle may be the least expensive choice. You may want to invest in tune-ups before a road trip, like an oil change or new brakes, but aside from that, all you'll need to pay for is tolls, gas and parking. The biggest downside might be the speed of travel. If you spend the entire trip driving, you'll have limited time to enjoy your vacation spot.
Plane
Plane ticket prices depend on the flight destination, day of the week traveling and other factors. Flyers spend an average of more than $3,000 annually on airfare, ValuePenguin pointed out. If you have frequent flyer miles or a credit card that offers travel rewards, you could cut costs that way.
If you fly, consider transportation after you land: will you rent a car, take taxis, borrow bikes or figure out the local public transportation system? Each of these will add to your transportation costs and the strategy you choose will make a difference when it comes to your wallet.
Lodging
Lodging can get expensive quickly. If you're visiting friends or family, you may be able to sleep on someone's couch or guest bed for free. Otherwise, consider these options:
Hotels
Look up hotel room prices on travel websites to determine whether hotels in your chosen area are affordable.
Room sharing services
Room sharing services can be less expensive than some hotels, but they can also get pricey; compare costs to make sure you're staying in budget. These options can be nice because they provide a homey feel that allows big groups to gather in a comfy, shared space.
Camping
Camping sites can be rented for a price, but they're often considerably lower than other options. If you're a savvy outdoorsman or woman, you may be able to go off the beaten track for free camping space – just be sure to look out for bears! If you find that camping sites are all booked up and you're not a big fan of "roughing it", a fun alternative could be camping in your own backyard, it's certainly an affordable option; especially if you only have basic camping gear or transportation is an issue.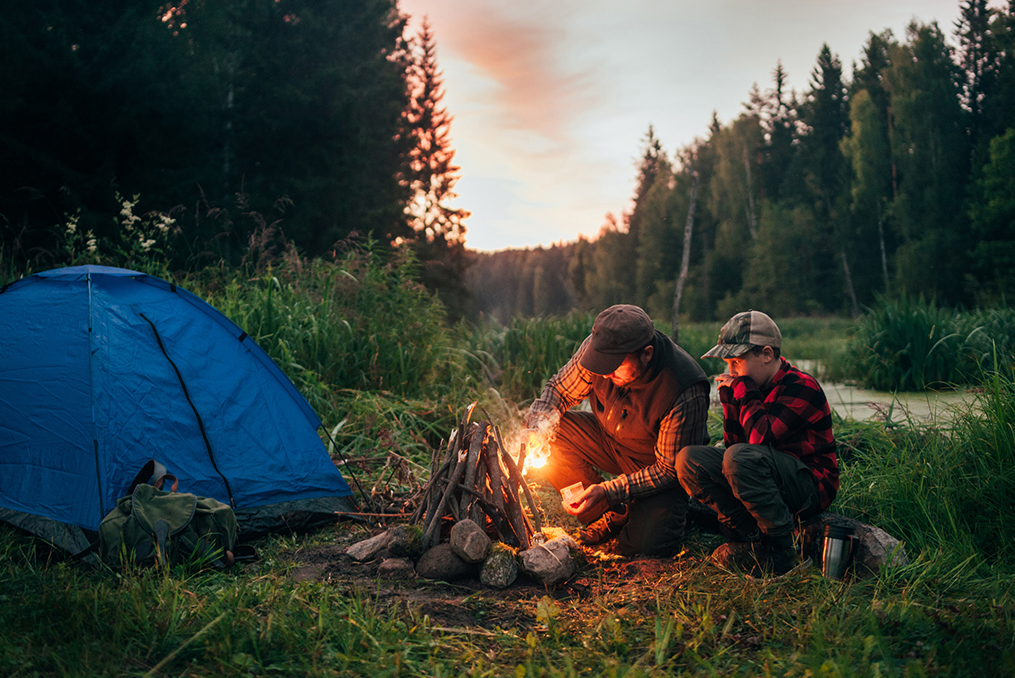 Food
Part of the allure of exploring new spaces is getting a taste of the local cuisine. Don't assume you need to eat out for every meal, though. Grocery stores or farmer's markets will have basics you can prepare on a park's grill, in your home rental's kitchen or your hotel's kitchenette.
Planning a budget-friendly vacation requires forethought and strategy, but you'll be able to enjoy your trip knowing you won't feel broke once you return. For more ways to save, visit your local OnPoint branch today.