Buying a car is a significant financial decision that deserves careful consideration. Primarily, you'll need to understand how much car you can afford, as well as how you'll pay for and insure the vehicle.
Once you have found a vehicle that meets your needs, the potentially high sticker price of a new car isn't the only challenge during the purchasing process. You also need to know how to assess expected maintenance costs, evaluate the condition of a used "new-to-you" vehicle, understand the pros and cons of comparable options, and how to use all this information to negotiate the best deal.
Considering everything involved in buying a car, it's no surprise that 87% of Americans dislike going to traditional car dealerships. Want to buy your next car with confidence? Consider these tips:
Always shop around for the best deal
Start by visiting several dealers before making a final decision. Not only does inventory vary from place to place, but you may be able to score a better deal or negotiate based on other options you've seen.
Once you find a car you like, check the Kelley Blue Book value to ensure the dealer is asking a fair price. You should also make a note of the car's vehicle identification number (VIN) and research its history online. Performing due diligence to price check and understand the history of the vehicle is a critical step—especially when buying an older car. If you skip this step, you could end up paying high unexpected maintenance fees.
You will also want the best deal on your trade-in. In addition to using Kelley Blue Book to get a fair price on your purchase, you can also discover what your trade-in is worth. Shopping around for the best deal includes both the purchase price and the value you will receive for your trade-in.
Understand how car loans work
It's very common for people to take out loans to finance their vehicle purchases. Approximately one-third of Americans have a monthly car payment.
When you take out an auto loan, you should generally expect to pay interest as a part of financing your new vehicle. In 2019, the average cost for a new car was $34,047. At this average price, without a down payment or trade-in, with an auto loan rate of 6%, and a 60 month loan period, you would pay $5,446.43 in interest over the life of your loan for a total cost of $39,493.43.
Vehicles are depreciable assets, which means unlike your home, their value decreases over time. A vehicle's value drops by an estimated 10% in the first month of ownership, 20% in the first year, and 40% in five years. Therefore, at the end of a 60-month loan, a car that initially cost $34,047 would typically be worth about $20,400 depending on the overall condition.
Consider paying cash for a used car
If you want to avoid having a monthly payment, but can't afford to pay cash for a new car, there are many viable options on the used car market. Depending on availability, you may be able to find a suitable ride for anywhere between $2,000 and $6,000.
Oregon is considered one of the best states in which to buy a used car for two reasons:
0% vehicle sales tax
Documentation fees cannot exceed $150
Take used vehicles in for an inspection
If you're like most people, you probably take your car to a professional when something goes wrong. So when it comes time to inspect a used vehicle, you might get anxious. After all, how do you tell if anything is wrong with the car during a single test drive?
The answer is simple: Take the car to a mechanic. You should expect to pay between $100 and $150 for an inspection, but doing so will save you a lot of money in the long run if there's a major problem. If the vehicle seller isn't willing to let you take the car in, consider it a warning sign.
Negotiate everything
Always negotiate the final price of a vehicle. There's usually some wiggle room on the sticker price at dealerships, and negotiation is the name of the game on the secondary market. In addition to the price of the car, you can also negotiate rebates, trade-in value, interest rates, maintenance and warranties.
Many dealers will try and get you to focus on an affordable monthly payment. Much of the time, this is sleight of hand. Push for the most value possible in each aspect of your purchase, then find the best possible financing option based on the final price you have negotiated.
If you're paying cash for a used car, you'll have a lot of negotiating power. Take full advantage of your research to assist your argument.
Don't forget about car insurance
Before you hand over any money for a car or apply for a loan, get an insurance quote. You need to ensure you can afford the necessary coverage. You can get quotes online, but it's worth calling an agent to ask if you qualify for any special discounts. If you have a clean driving record, there's a good chance you can shave a few dollars off your insurance premium.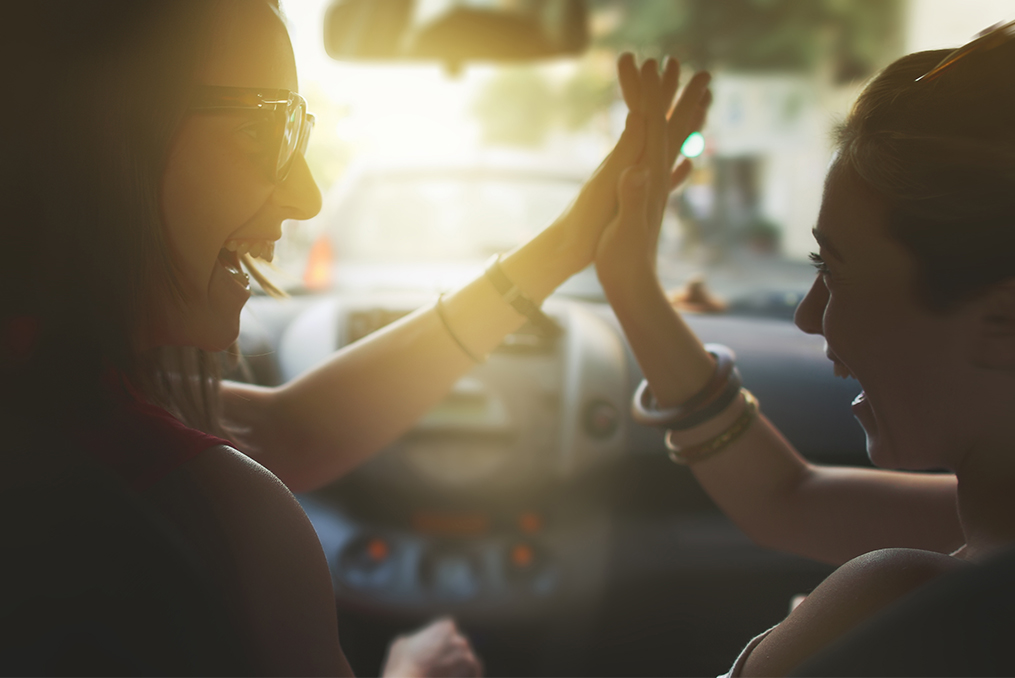 Buy and drive with confidence
Preparing before heading to the dealership can save you a lot of unnecessary anxiety. With the right financial planning and negotiation know-how, you can secure a great deal on a car that suits your needs.
Want to find dealerships that work directly with OnPoint? You can search thousands of new and used vehicles near you with OnPoint and AutoSMART. If you've got a make and model in mind, it's a stress-free way to get started.