The OnPoint spotlight is an ongoing blog series that highlights our employees and takes a closer look at the drive and personality of individuals on the OnPoint team. It is one way we show our appreciation for their hard work and achievements while helping our community get to know the people who make things happen here at OnPoint.
This week's employee spotlight is Elizabeth Jansen, a Mortgage Loan Officer at the NW 27th and Vaughn Branch. Elizabeth joined the OnPoint Mortgage team in 2014 and has more than 25 years in banking experience. She brings a high level of energy and professionalism to the team and we're grateful to have her here helping our members achieve their dream of homeownership.
Here is what she had to share about her life and experiences at OnPoint:
What do you enjoy most about working at OnPoint?
I love how this job encourages relationships. My referral partners and I work together as a team, trusting one another and working through challenges together. I work hard for our members and expect my business partners to do the same. That is why I am lucky to have many great partners.
What is something about you that might surprise people?
I am an avid motorcyclist. I have been riding road motorcycles for 15 years and am now on my fifth motorcycle. Currently, I ride a Victory Vision Touring Bike. It has 106 horsepower and a 1650 CC engine. Heated seat, heated handgrips and lots of storage room make for a bike that can go the distance.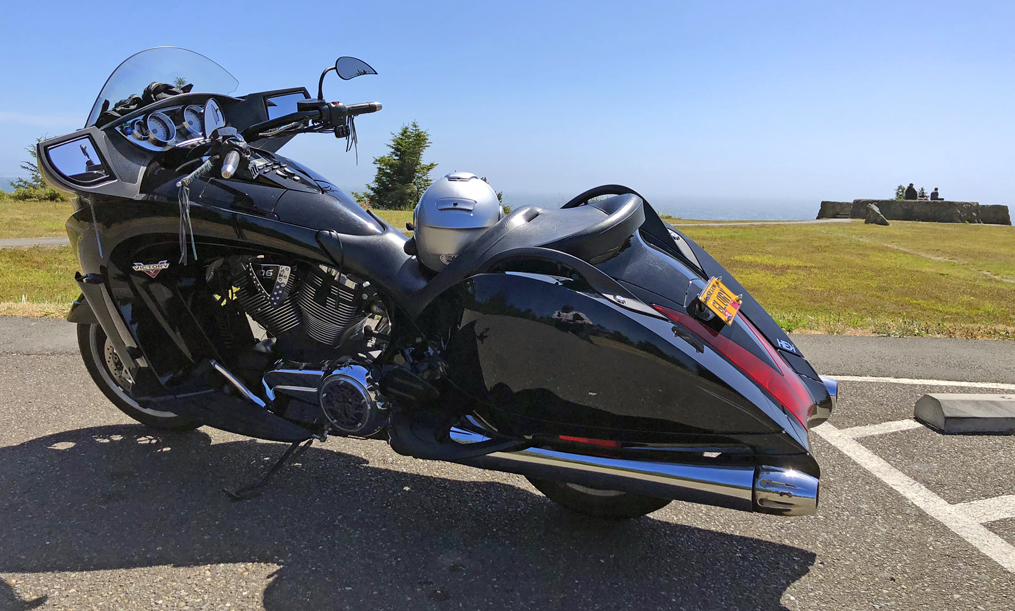 Are you artistic? What kind of art do you enjoy doing?
I love music and play classical guitar.
If you could have one superpower, what would you choose?
I would choose to fly.
What's the coolest experience you ever had?
The coolest experience I have ever had was becoming a mom to my daughter, Bella. My kid is amazing and I love watching her learn and grow. She is in her second year of college and more amazing than ever. My husband Ron and I are very proud of the person that she is becoming.
Where did you and your husband meet?
Ron and I met at the motorcycle shop where we have the work done on our bikes. He was in the shop when I stopped by to pick up some motor oil. The owner of the shop, Dean Mason, said: "you should go for a ride with this lady!" Two weeks later, Ron called me to invite me on a motorcycle ride and the rest is history. We love to explore, ride and take the long way home together.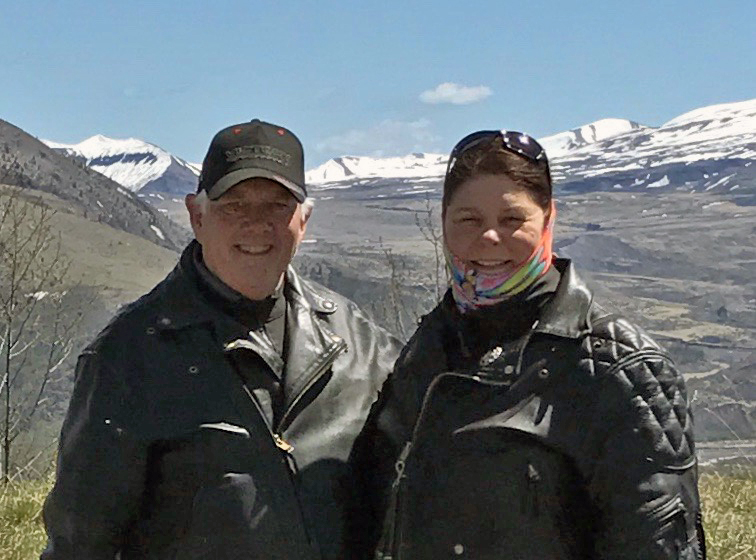 Do you have any pets?
Echo, the best dog ever. She is living a great dog life on our 70-acre farm. She loves to chase squirrels, deer, gophers and even an occasional skunk! EEEW! She loves to go on walks in our neighbor's hop yards and is always out front making sure everything is clear and safe for me. We love to play hide and seek together. I hide behind trees, shrubs and tall grass; she uses her nose to find me. She was dropped off on my husband's doorstep when she was about 6 weeks old and she has been a part of our family for nearly 10 years.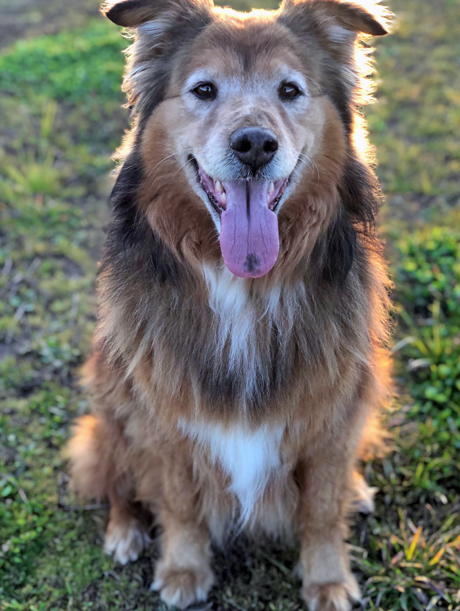 Tell us about yourself and your history with OnPoint.
I am passionate about what I do. I love helping people find and finance their home. From a first home to a dream home, it's incredibly enjoyable to help people with this major milestone. I have been in banking my entire career; I have worked as a Personal Banker, Bank Branch Manager, and Bank Regional Manager. I have also worked as a Real Estate agent, and a Title and Escrow Sales Professional.
I love working for OnPoint. I love the freedom my position affords me. I can, and do, work just about anywhere. Our team supports one another and celebrates each other's successes. Buying a home is the largest financial commitment that many people will ever make in their lifetimes, and we get the honor of joining our members on this journey. It's a wonderful experience and we take that responsibility and honor very seriously.
Meet Elizabeth Jansen
One way Elizabeth helps members achieve their dream is by leading some of our free Home Buyer's Seminars. If you're interested in learning more about buying a home (and meeting Elizabeth in person), you can sign up for a seminar here.