The OnPoint spotlight is an ongoing blog series where we take the opportunity to highlight one of our employees. Our spotlights take a closer look at the drive and personality of individuals on the OnPoint team. It is one way we show our appreciation for the hard work and achievements of our employees, while also helping our community get to know the people who make things happen here at OnPoint.
This week's employee spotlight is Kara Baughman, the Assistant Branch Manager for our Oregon City branch. Kara started working at OnPoint in July 2008; she has been a strong contributor to the OnPoint team in all of her roles.
Here is what Kara had to share about her life and experiences at OnPoint.
Tell us a little about you and your family.
I am a mother of four, wife of 10 years and I am just about to hit my 10-year anniversary with OnPoint. I love to travel and my absolute favorite place to visit is Disneyland; it's amazing how you can live in fantasyland when you are there. You can feel like a kid again and everyone is so happy! I have been there around 15 times in my life. First time I went, I was 10 and recently, we just got back from a trip with our kids in April.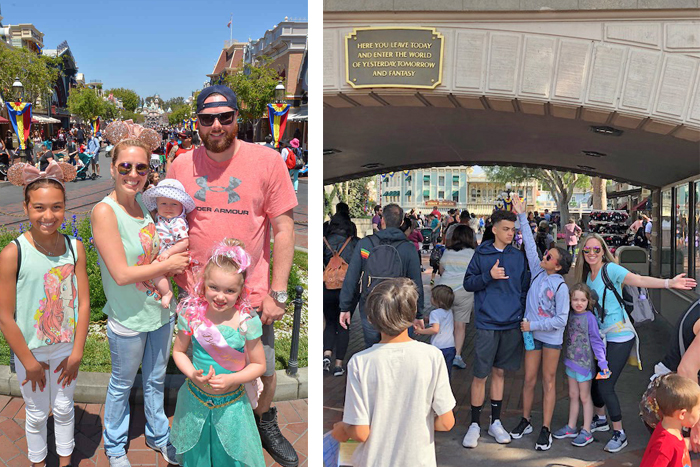 What other positions have you held with OnPoint?
Teller, Member Service Representative, Member Relationship Office, Teller Coordinator and some time as a loan boarder in the mortgage department. I have a total of 15 years of experience in banking; it has been the focus of my career.
What has your time with OnPoint been like?
I love working for OnPoint. I have never worked for a company that takes such good care of its employees. I truly appreciate working for the Oregon City Branch; the members are amazing and my teammates are the bomb.com! It's absolutely the best team. Our goal this year as a team is to be BOLD with our members. OnPoint has the best products out there and we want all our members and potential members to benefit from them. Overall, I'm very proud of each one of my co-workers, as we each bring a unique piece to the pot.
Have you ever been on the radio or TV?
I have been on two commercials for Royal Moore: one for Toyota, and one for Subaru. In one of them, I was in the car and getting ready to take the dog out for a walk on the beach. The other one we were sitting around a fire on the beach at sunset.
Which sports teams do you root for?
HUGE Blazers fan! Clyde the Glide Drexler is my absolute favorite! My favorite roster was when Porter, Drexler, Kersey, and Duckworth all played together. My family and I looooove our Blazers and going to games.
Where did you grow up? Where else have you lived?
Born and raised in Canby, Oregon. I also lived in New Zealand for four years when I was 18. My husband and I moved there to be missionaries to work with at-risk youth. We were facilitators with a group called Y.A.R.N.Z. (youth as resources NZ). Kids would come up with a project and present it to the board; if selected the youth had to fundraise and then complete the project. It was very rewarding.
What is the one piece of advice you would give others about life?
Give people grace and mercy, because, in the end, that's what we all need from each other. Follow the golden rule: treat others how you want to be treated. I'm a very happy, glass-half-full type of person. I always strive to see the best in people and situations. I truly believe there are good people in this world and I'm happy to be a part of it!