The OnPoint spotlight is an ongoing blog series that highlights our employees and takes a closer look at the drive and personality of individuals on the OnPoint team. It is one way we show our appreciation for their hard work and achievements while helping our community get to know the people who make things happen here at OnPoint.
This week's employee spotlight is Tara Cunningham, Branch Manager for our Sellwood branch. Tara started working at OnPoint in October 1997; we are incredibly grateful for Tara's contributions over the last 20+ years.
Here is what Tara had to share about her life and experiences at OnPoint:
Tell us a little about you and your family.
I've been happily married to my husband for going on nine years. We love dogs and are currently seeking a puppy to add to our family. We would love to find a Whippet; however, they are not as common here in Oregon as in other states, so we continue to look at rescue sites almost daily.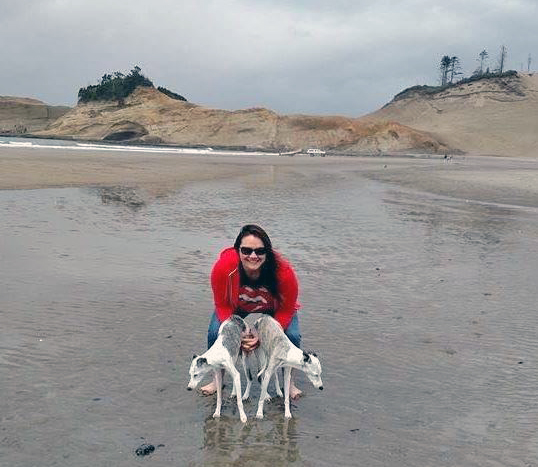 What other positions have you held with OnPoint?
Teller, Collection Specialist, Collections Supervisor, Branch Operations Supervisor Assistant Manager and Branch Manager.
What's your history with OnPoint?
Although I did spend more than half of my 20 plus years in our collections department, I have still had the opportunity to work at four different branches: Oak Grove, Gresham, Lloyd Center and Sellwood. I've loved all of my experiences, getting to know the different communities and members we serve.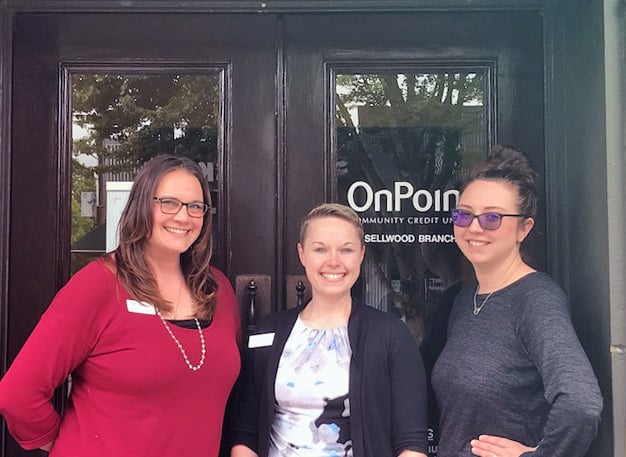 Have you ever driven anything other than a car or light truck?
I grew up around boats and learned to drive one when I was very young. I think that's where I got my love of all things fast!
If you could be on any TV game show, which would it be?
Wheel of Fortune. I'd kill it on that show!
If you had just one box for all of your stuff, what would you put in it?
All of my framed pictures and my dog, Hank.
Have you ever had anyone throw you a surprise party?
Absolutely, yes. My husband threw me a fantastic surprise party on my 40th birthday and it was 100% a surprise. He put in a ton of effort and invited all of my family! In hindsight, I should have known something was up (I'm not easily surprised) because he spent a good portion of the day before cleaning the house for me; he said it was part of my birthday present. He also told me that he was barbequing a ton of ribs for a party his work was having the next day.  Additionally, he had me run a ton of errands with him. Every time I thought we were done and could head back home, he'd come up with some other store we just had to go visit. Turns out that what he was waiting for was all of my family to arrive at our house and hide their cars down the street so I wouldn't know what was going on when we pulled up. It was a very successful surprise and completely unexpected!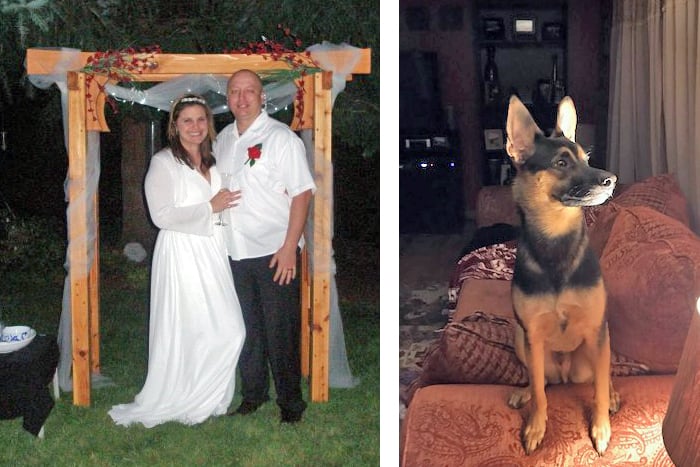 What do you enjoy most about working at OnPoint?
Helping the members. I love assisting our members on their path to financial security, as well as taking a challenging situation and turning it into a positive for the member.