For more than 75 years, our local chapter of the Urban League has empowered Black communities and elevated the standard of living across Oregon and SW Washington. Through culturally specific programming and a focus on economic empowerment, the Urban League of Portland supports equality in economic security, education, employment, and health, all while celebrating Black joy.
From February 1 through March 31, OnPoint members can help support the Urban League of Portland's mission of empowering African-Americans and others to achieve equality in education, employment, health, economic security and quality of life. If you refer family, friends and co-workers to OnPoint and they become an OnPoint member, you will receive $50 into your account, the new member will receive $50, and the Urban League of Portland will receive a $50 donation.
Empowering communities and changing lives.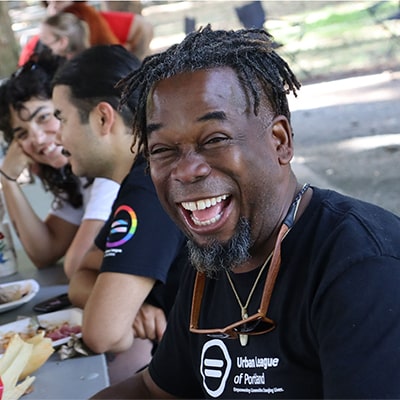 The National Urban League was formed in 1910, and today is one of the nation's premier civil rights organizations dedicated to uplifting the Black community. Since 1945, the Urban League of Portland has worked toward the same goal: empowering Black communities and creating success stories across Oregon and SW Washington.
Focus areas include housing, health, employment, and education, all with an emphasis on culturally specific programming. The Urban League of Portland takes a holistic view, offering wraparound services for youth, adults and seniors.
The organization has had a significant impact over its 77 years of operation. In 2022 alone, more than 10,000 individuals and families benefited from ULP programming, which includes:
Advocacy and engagement; standing up for social justice through informing, organizing and engaging Black communities to achieve equity inside and outside work
Community health; creating healthier neighborhoods with education, help navigating insurance, and the creation of a robust network of trusted providers
Education; ensuring youth have a bright future through workforce readiness, career options, higher education and digital literacy
Housing assistance; connecting vulnerable community members to stable housing options
Senior services; helping elders remain safe and active, with access to vital resources
Workforce development; promoting mentorship, job preparation and professional growth while underscoring an increase in workplace diversity
Advocacy in action.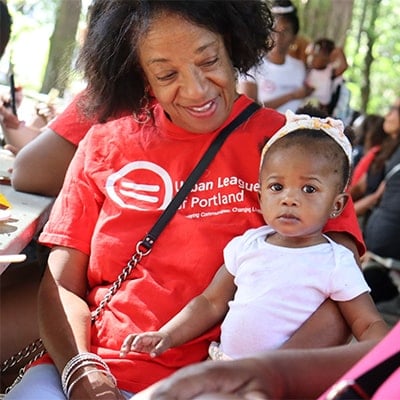 The Urban League of Portland makes a difference in people's lives by providing wraparound services that impact different areas of life. One of these success stories is Sharay, who found herself living in her car after losing her job due to health issues, while her son stayed with other family members.
Sharay knew about Urban League of Portland's history of uplifting the Black community, so she turned to the organization for help. They found Sharay housing, which gave her a safe place where she could take steps to piece her life back together. She then found steady work, took parenting classes, and secured stable housing for herself and her son. With ULP's support, Sharay has even been able to explore her love of music.
"The Urban League helped me out of homelessness… Now I have opportunities opening for me," said Sharay. "The Urban League has given me so much hope because of how far I've come and all the things I have overcome."
Show your support for Urban League of Portland.
OnPoint is honored to partner with the Urban League of Portland. Invite your friends, family and co-workers to participate in our Refer a Friend campaign benefiting the Urban League of Portland, and help Black communities in Oregon and SW Washington thrive.