Following the 2017 Equifax data breach, many people wondered how best to protect their financial information. Some chose to initiate a credit freeze.
At that time, freezing your credit typically cost less than $20—depending on the credit bureau and your state. In Oregon, it cost $10 per bureau, or $30 total for all three, plus another $10 per bureau when you want to thaw it. Consumers who could prove they were identity theft victims could request a refund for the fee.
A federal law that went into effect Sept. 21, 2018, made credit freezes and thaws free for everyone. Since there is no longer a cost-barrier, when should you consider a credit freeze?
What is a credit freeze?
A credit freeze, sometimes called a security freeze, restricts access to your credit report. This helps protect against identity theft because if a criminal attempts to open a new account in your name, the institution won't be able to see your credit report. Since most institutions that grant credit have requirements regarding your report and score, they likely won't open up a new account if they can't access this information.
There are two main exceptions here:
Institutions where you already have credit accounts will still be able to see your credit report (as well as any debt collectors working on their behalf).
Government agencies that have a search warrant, subpoena or a court order may be able to access your credit report.
Disadvantages of credit freezes
Even though it's smart to protect your credit and financial information as much as possible, there are times when it's best to keep your credit accessible. If you recently applied for credit or plan to in the near future, don't freeze your credit. This will make it hard or impossible for the lender to review your report to determine whether you're a good fit for the loan, line of credit or credit card.
Another drawback when restricting access to your credit file is that you also limit your own access to the information. After you freeze your credit, you'll need to provide your PIN every time you want to review your report.
Finally, a critical point to remember is that freezing your credit does not guarantee that you won't experience identity theft. It's one way to make it harder for thieves to steal your information, but it's not a cure-all.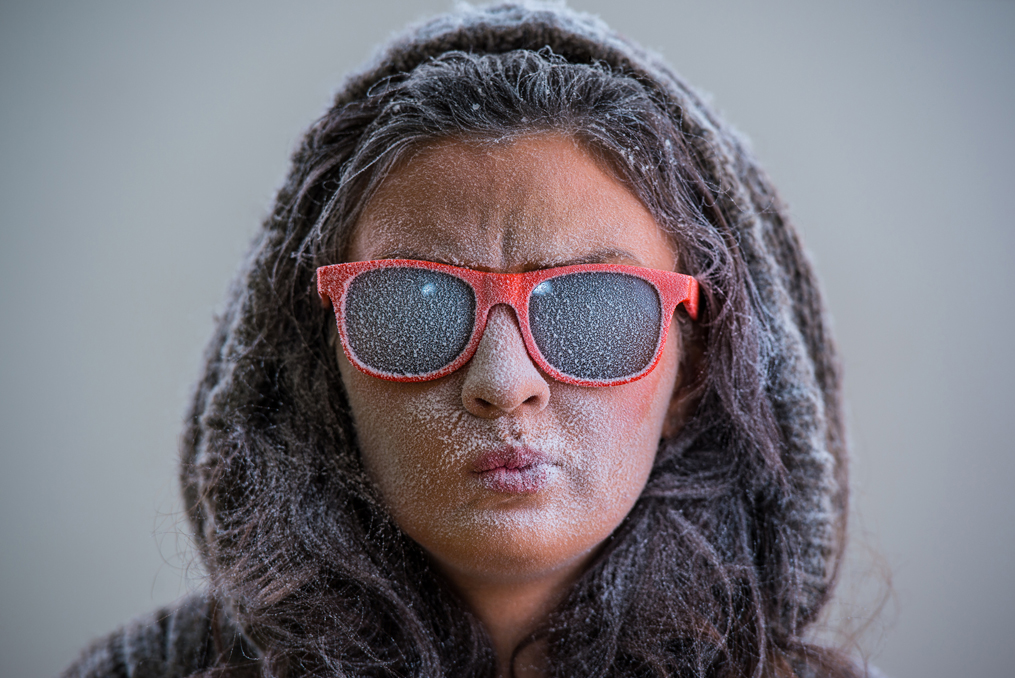 How to freeze your credit
To fully protect your information, you'll need to freeze your credit at all three bureaus (Equifax, Experian, TransUnion) by contacting each bureau individually to request the freeze.
Have personal information like your date of birth, Social Security number, address and more on hand as you may be required to provide it to the credit bureaus. By law, the freeze should go into effect within one business day. If you think a bureau is not handling your freeze request properly, you can submit a complaint with the Consumer Finance Protection Bureau. Once your freeze is implemented, you'll receive a PIN from each bureau. Do not lose this PIN; you'll need it to thaw your credit in the future.
Child credit freeze
In 2017, more than one million children were identity theft victims, leading to $2.6 billion in losses and out-of-pocket costs for families amounting to more than $540 million. Nearly two-thirds personally knew the criminal, compared to just 7 percent of adult identity theft victims who know the thief.
Freezing your child's credit can be a smart move to prevent this type of action, and just like anyone else's, it's free to do. To begin the process, you'll need to fill out forms for Experian and Equifax, available here:
TransUnion doesn't require a unique form for a minor's credit freeze.
Send these forms to the respective bureaus, along with documentation indicating the child's identity, your identity and proof that you are the child's parent. Documentation includes:
To show your identity: A copy of your driver's license, Social Security card or birth certificate.
To show that you are the minor's guardian: The minor's birth certificate, a court order, a lawfully executed and valid power of attorney, or foster care certification.
To show the child's identity: A copy of their birth certificate AND Social Security card.
Applying for a loan after a credit freeze
Your credit freeze will last indefinitely, so if you plan to apply for a loan, you'll need to lift the credit freeze so the institution can access your credit file.
To thaw your credit, you'll need the PIN provided when you initiated the freeze. If you request the thaw by phone, it should be completed within an hour; if you request by mail, it should go into effect within three business days of the bureau receiving the request.
You can request a permanent or temporary lift. If you want to keep your credit frozen after the credit check is completed, use a temporary lift. If you ask the creditor which bureau they plan on pulling your report from, that will make it easier for you to thaw the freeze only for the bureau that will be used to check your credit profile. If you don't know which bureau will be used for your credit check, you should lift the freeze at all three.
Want more digital security advice? Check out the OnPoint Security Center.