Attending college may seem like the only way to land a quality job, but it's not—there are various ways to build your career. Find out more about some of these alternatives to a traditional college and if they're a good fit for your goals.
Reasons to consider alternatives to college
There are many reasons to consider college alternatives, including time investment, personal interests and cost. You might find that college degree programs don't match your career interests or skills. Earning a college degree also usually takes a minimum of two years for associate's degrees, four years for bachelor's degrees for full-time students, and even longer for master's degrees. If you're planning to go to school part-time, it can add several years on the path to your degree. College alternatives make it possible to get started on your career much sooner.
Although people choose college alternatives for various reasons, cost is often the primary consideration. More than ever, an understanding of personal finances is an essential skill for determining the costs and benefits of your career options. There was a time when achieving a college degree virtually guaranteed an excellent career path and was a no-brainer investment for many professionals. As college costs have been significantly outpacing wage growth, the investment in traditional education takes additional consideration. The average tuition and fees for colleges for the 2020 school year are $41,411 for private colleges, $11,171 for in-state tuition at public colleges, and $26,809 at public colleges for those who live out of state. Considering the continually rising costs, choosing an alternative could save you a significant amount of money while helping you build a career.
No matter your reasons, here are some practical alternatives to consider if you're undecided about college.
1. Vocational education and trade schools
Trade schools and vocational education provide you with in-depth knowledge of skills needed for particular careers or trades. For example, you might go to a culinary school to become a chef or join a vocational education program to become a stylist. Other vocational education and trade school options include auto, medical, dental, welding, firefighting, law enforcement, animal care and technology. This kind of college alternative can provide a more straightforward path to a fulfilling career, since you won't be taking electives or other classes unrelated to your career path.
Although a trade-school isn't free, they offer a shorter timeline for joining the workforce and cost less than a traditional college with an average tuition of about $33,000 depending on the school and specialty.
2. Self-paced free and paid resources
Certain careers don't require any formal education. You can find both free and paid self-paced resources for illustration and animation, coding, video production, design, user experience, and similar types of jobs. A self-paced approach to college alternative allows you to learn skills as slowly or as quickly as you want. Control of timing can also give you the freedom to start building your skills without disrupting your schedule to accommodate formal instruction.
If you don't need a live instructor and are self-driven or entrepreneurial, then taking education into your own hands could be the best choice for you. You may have an uphill battle when competing for some jobs, but if you can build a portfolio and prove your worth, employers will notice. Many of the DIY learning options also provide you with a certificate of completion to legitimize your skills. If you're interested in coding, Code Academy offers free classes and pro-features for less than $20 per month. After a one-month free trial, it's less than $30 per month to access LinkedIn Learning's massive library of educational content covering a diverse set of careers related to business, creativity and technology. With LinkedIn, you can choose to follow a learning path or customize your own.
3. Travel career
If you love exploring new places or living abroad, a travel career might be the ideal alternative to a traditional college. While you can go to school in another country, the cost is usually high—since you're not a citizen and haven't paid taxes into their system. In the near-term, it's critical to consider that you may face additional travel restrictions and limitations due to COVID-19 restrictions and requirements. Each country approaches the pandemic differently, and policies can shift abruptly as the conditions change.
However, if you're able to meet the travel requirements, building a travel career while working in other countries can be much less expensive while also providing you with a way to make a comfortable living. If you're considering becoming a "work from anywhere" career as a digital nomad, understand that it takes planning, and there's a lot to consider. Depending on your skills, you might pursue a career as a content creator—design, photography, and writing can be a good fit for the digital nomad. You may even be able to find a niche centered on your travels. If you enjoy working with students, you might consider a career teaching English as a foreign language (TEFL). Although some countries require a college degree to join a TEFL program, there are several places where you can teach English without a degree.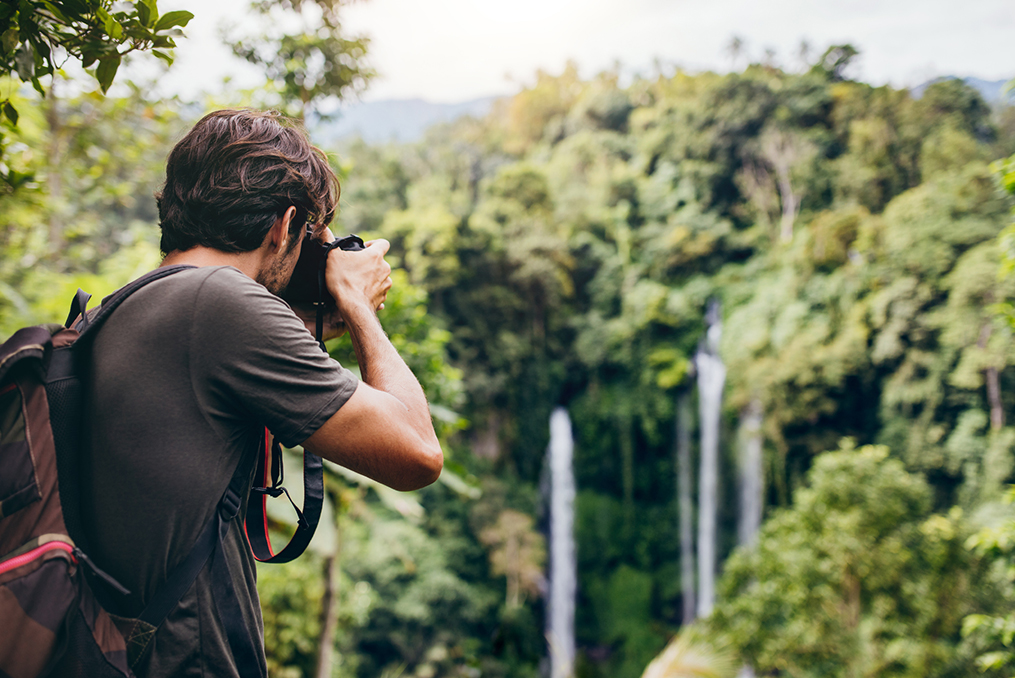 4. Apprenticeship
You don't need a college degree for some jobs, such as becoming an electrician or plumber. These jobs require you to develop particular skills and learn how to do specific tasks expertly to reduce the risk of damage or injuries. With these kinds of jobs, you can gain this knowledge as an apprentice. Whether you're interested in electrical work, plumbing work, masonry, carpentry or similar specialties, an apprenticeship provides you with valuable experience on the job. You can expect to get the skills and training you'll need for this kind of work while under the guidance of an experienced professional. To explore apprenticeship opportunities in your area, visit https://www.apprenticeship.gov/.
5. Military
The military offers a chance to learn a wide range of skills, travel to multiple locations, and serve your country. When you join the military, you'll have access to training programs for various jobs, such as engineering, aviation, human resources and more. Serving in the military also provides you with opportunities to develop skills that many employers look for, including teamwork. Keep in mind that you might be able to get college credits for your military experience if you decide to go to a college or university. Service members can also get help covering college costs. Here are some things you need to know if you're considering joining the military.
6. Online college
Achieving a quality college education doesn't require in-person instruction or a full-time commitment. You'll find plenty of part-time and full-time online college degree programs available. This digital approach to college might suit you better if you need to juggle other responsibilities, such as working or caring for family. Some online colleges offer degree programs that you can complete in less time than traditional colleges, allowing you to launch your career sooner.
Attending online college may offer a reduced tuition cost. It ultimately depends on the institution. However, if cost is a significant concern, online college will allow you to attend school from where you are now. Keeping your current job, staying home and avoiding relocation expenses will help you save.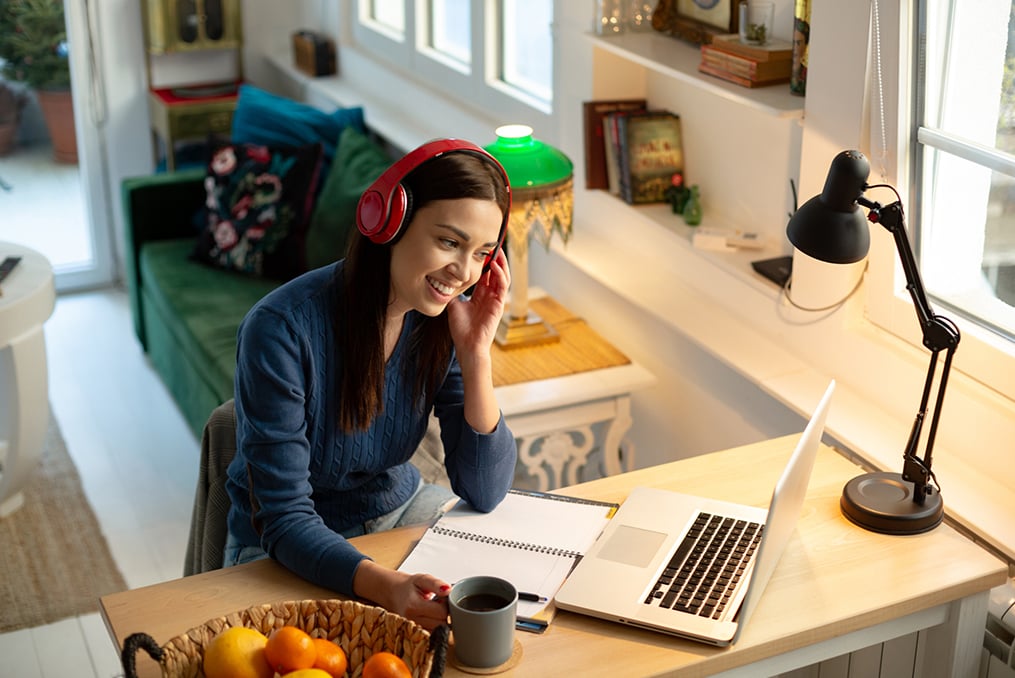 7. Entrepreneurship
If you have a business idea or if you're interested in turning a hobby into a career, you might be at the beginning of your entrepreneurial journey. By putting your skills to use creating and providing products or services to others, you can become your own boss. Formal education isn't required to be an entrepreneur, but keep in mind that basic skills in business and marketing can help—a foundational understanding in these areas will give you a better chance at success. Getting on Etsy or eBay may be an easy entry point for making sales, but if you're serious about starting a business, here's a useful resource to help you become an entrepreneur.
8. Work your way up
Instead of going to college, consider making the most of your current job or find a position at a company that values employees. Look for employers that offer training, education and advancement opportunities to employees. By working for the right organization, you can focus on building your skills and working your way up in the company. As your talents grow and your roles change, you'll be able to increase your earnings. Leveraging on-the-job training is a great way to advance without incurring costs.
For example, at OnPoint, we offer various resources for on-the-job training, advancement programs for career development, and tuition reimbursement for employees pursuing their first degree or an advanced degree. If you're interested in what we have to offer, learn more about a career with OnPoint. We understand that by building value into our employees, we can increase value for our organization. Whomever you work for, ensure that you make networking a priority. Building connections with your colleagues and others in your industry can help you build your career. Just remember that networking is a mutual benefit—be sure to pay it forward and help out those in your network achieve their goals as well.
Deciding between college or an alternative career path
Before deciding between college or an alternative career path, it's essential to consider your values, interests and lifestyle goals. Having an idea about what you want to do for a living could save you from spending on an education you won't use. Does your career choice bring you joy? Does it meet your needs? Is it something that you can do successfully? Asking yourself questions can help you evaluate your needs and goals to determine if college or another path is the best fit for you. Be honest with yourself about other factors as well, such as whether or not you're motivated to complete a college degree program and willing to put other aspects of your life on hold until you graduate. It can also help to think about whether you're pursuing your own goal or making a choice to meet other people's expectations. Taking these factors into consideration can help you make the right choice and enjoy a rewarding career.