Do you mostly spend cash, write checks, use plastic, or send payments electronically? Why do you choose one over another? How we pay matters—and sometimes it matters a lot. Today there are more choices of payment methods than at any other time in history. Since the way you pay can have an impact on convenience, security, and even how much you'll pay, you might want to consider the pros and cons of popular payment methods before making your next purchase.
As you consider the advantages and disadvantages of various popular payment methods, below are a few tips that may help you make better payment choices.
Cash
Pros: In some ways, cash is still king. People tend to manage spending better when paying with cash. That's also what makes the envelope budgeting method a good option for those who struggle with keeping to a budget. Nobody adds finance charges or fees to cash transactions either. Cash offers a fairly anonymous payment method, so identity thieves can't steal your information. Some businesses even offer discounts for cash. Lots of people also find that carrying and paying with cash helps reduce impulse spending.
Cons: Cash doesn't leave a record of transactions which may require that you keep more receipts and take an active role in itemizing your purchases. Carrying cash could lead to loss or theft. If cash gets stolen or lost, it's gone with very few avenues to recover the loss. Physical currency also carries the risk of germs and transferring disease—a major concern during the health crisis. Due to current health concerns, some businesses are not accepting cash.
Checks
Pros: Similar to cash, you can spend what you have available. Your checks will draw on the associate checking account so you won't have any finance fees or incur debt. Unlike cash, writing checks will leave a record with the bank. Plus, you can also keep track of transactions with your check register.
Cons: Some banks do allow you to overdraft your checking account, so you could potentially spend more than you have. If you overdraft, you will likely incur an overdraft fee or a check return fee if your account has insufficient funds available for the check you write. Many checking accounts also have fees associated with maintaining and using them. If you lose a check or your checkbook, criminals could gain access to your bank account number, address, and your full name—information that's commonly printed on each check. This information alone isn't typically enough to perpetrate a scam, but all of your information is important and best kept secure.
Money Orders
Pros: You can think of a money order as a prepaid check. You provide the recipient and the funds, so the money order gets completed at the time of purchase. A bank account isn't required to get a money order, and you can make sure that the funds are available to fund your purchase. Your financial institution may offer this service for free, or you can purchase a money order at many convenience or grocery stores. Money orders won't give you problems with identity theft or concerns over overdrafts. They're also generally trackable, so the provider can see who cashed them.
Cons: You may incur fees when you buy the money order as it's a service to process your funds. If you lose a money order, a criminal may attempt to alter it. Since you have to take time to purchase the money order and send it to the recipient, they are not especially convenient. Lastly, there's usually a $1,000 cap on domestic money orders, limiting how they can be used.
Prepaid Debit Cards
Pros: A regular debit or check card draws money from your checking account; however, you fund a prepaid card in advance. If you suffer the loss of a prepaid debit card, you won't lose more than the balance on the card. Similar to cash, they can help limit impulse spending and the risk of identity theft. They can provide a good way for parents to give kids spending money, or for employers to manage employee expenses. Prepaid debit cards also provide a way to track spending electronically and make purchases online. They can also be used at ATMs to get cash when needed.
Cons: Some issuers charge fees for prepaid cards and even more fees for using the cards. Generally, the loss of the card also means losing the prepaid balance. Also, you have to reload the card to access more funds, so this might not always provide the most convenient solution. Managing a prepaid card does not have a positive or negative impact on your credit.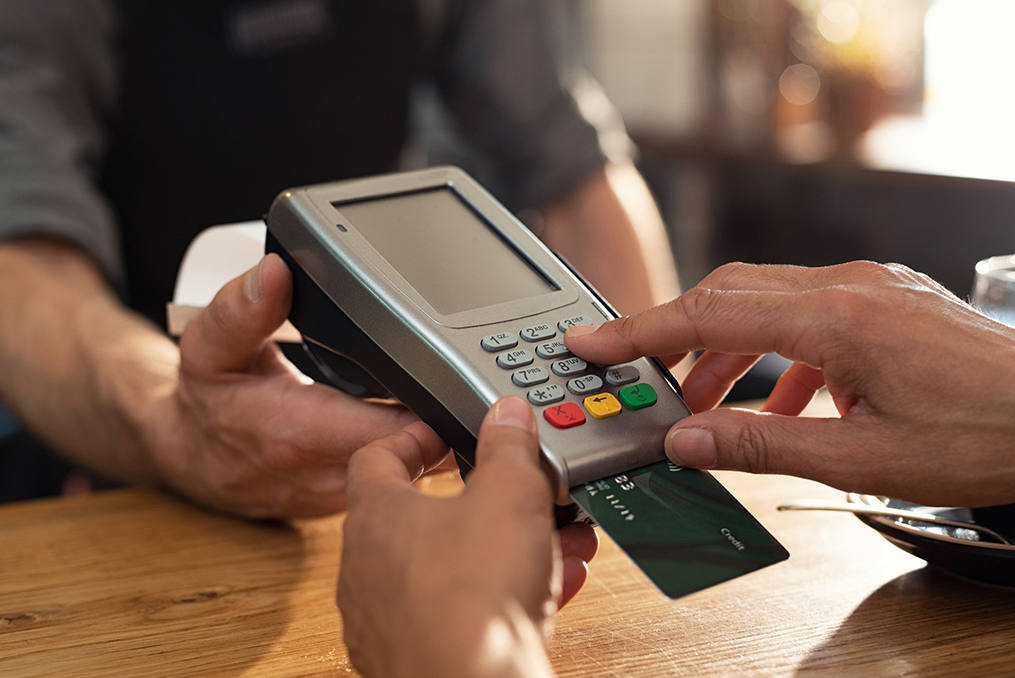 Debit Cards
Pros: Easier to use than checks and still keep an electronic record at the bank. Generally, you can report a stolen debit card within three days to limit liability for theft, and today's debit cards come with chips for more secure transactions. Like checks, they won't incur finance charges and some even come with rewards programs. Most businesses take debit cards, but some individuals may not have a way to accept them as payment. Debit cards are one of the most popular payment methods due to their being nearly universally accepted by businesses and for the convenient access to funds.
Cons: There are more consumer protections in place with a debit card than cash, but not as many protections as with credit cards. Even if you're protected, you may have to wait days or weeks to get stolen money replaced. As with checks, your checking account may allow overdrafts that may come with fees. The convenience of debit cards is also a con, as the convenience can make it easy to lose sight of your budget and spending goals.
Credit Cards
Pros: Credit cards allow you to make purchases with credit. You can spend within an approved range and pay it off over time. This may offer you some flexibility to make larger purchases or keep you covered in case of an emergency. You also generally have better fraud protection and less personal liability than with debit cards or other cash-based payment methods. If used responsibly, you can use credit cards to help build your credit history and many cards come with rewards as an added benefit.
Cons: Credit cards come with finance charges. When you pay off credit card purchases over time, those purchases will ultimately cost more than if you had paid in cash. Credit cards may lead some consumers to overspend because they're not limited to spending what they have on hand. Exceeding the spending limit or failing to make on-time payments may lead to fees and damaged credit.
Wire Transfer
Pros: With wire transfers, money gets moved electronically from the sender to the recipient nearly instantaneously. Banks, credit unions, or other financial services companies may offer this option. They're generally convenient, safe and fast. Many people use wire transfers internationally because they can send money from one currency and automatically convert it to another. They can be anonymous and don't provide information for identity theft.
Cons: Generally, companies charge fees for the sender and sometimes for the recipient. They're also non-reversible, so you can't get your money back. Sometimes criminals try to entice people to make a wire transfer because they understand that once the money has been transferred, it's gone. As an example, the infamous Nigerian Prince scam tried to entice people to make a wire transfer with the promise of riches down the road or even with the enticement of a counterfeit check. Once people realized they had fallen for the scam, they had no way to trace their money or get it back. If you feel that you've sent a wire transfer in error or if you suspect a scam, it's important to notify your financial institution immediately.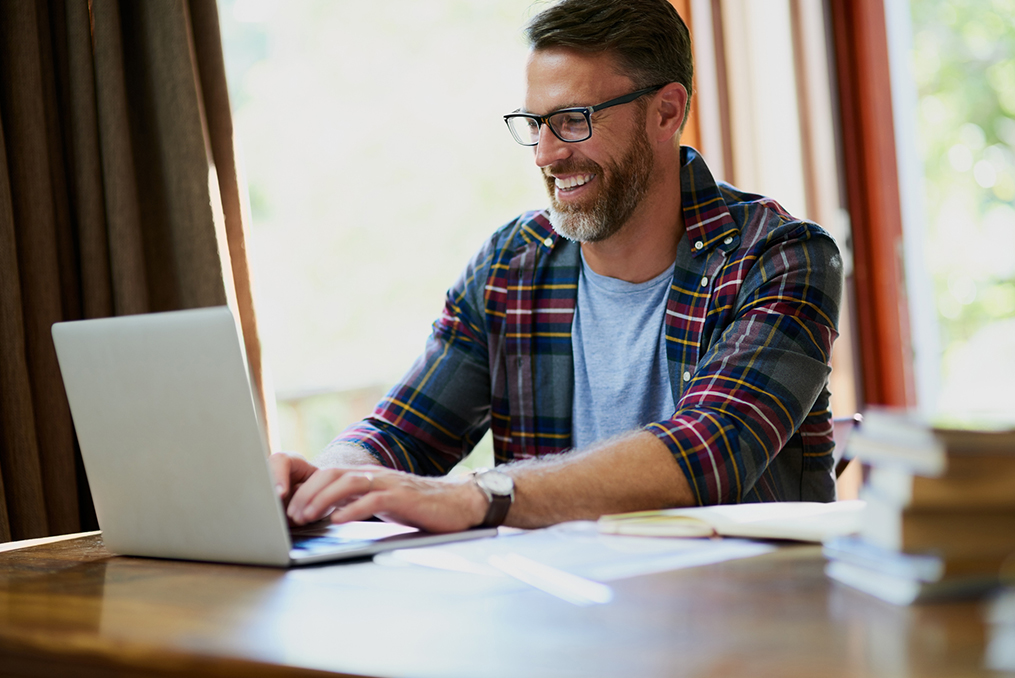 Contactless Payments
Pros: Contactless payments either use a special card or a personal device such as a smartphone or smartwatch. They're fast, convenient, and can work from many different devices. As an example, some vehicles have the ability to pay tolls automatically. They're based on EMV chip tech and are considered to have better encryption than most credit or debit cards. During a worldwide pandemic, they also help limit the amount of physical contact between buyer and seller.
Cons: Contactless payments aren't as universally accepted as debit or credit cards because they require additional technology. Also, since there is no PIN or signature for purchases, if your device is lost, a thief could access your funds with relative ease. If you lose a contactless device that's connected to your bank account, it's important to notify your financial institution immediately to limit any potential loss.
Peer-to-Peer (P2P) Payment Systems
Pros: Peer-to-peer payment systems offer an instant and convenient way to move money between accounts. You can use them to split checks, send people money, and even pay bills. Generally, the sender just needs an account and the email address or cell phone number for the recipient's account. Additionally, these money transfers are encrypted so criminals can't steal financial information from a transaction. As an example, with PayPal you can move money to another PayPal account with just an email address, but you may incur a fee. Zelle requires bank or credit union accounts, but senders and recipients don't need to have accounts with the same institution and won't get charged a fee.
Cons: Depending on the service provider, the drawbacks can differ. As an example, limits for both daily and monthly transactions might vary. Also, it's important to get the recipient correct, because once you've sent funds, you're unable to get your money back—when sending, consider it like cash. Due to the convenience and permanence of P2P transfers, they're often the target of scams—learn how to protect yourself from P2P scams.
Which Popular Payment Method is Best?
Which popular payment methods should you use? Most people and businesses rely upon multiple payment methods for various activities. To understand this better, consider a few examples:
You may prefer to use a credit card for transactions where you need additional protection. That's because you may have better luck getting charges reversed after a dispute, and there's no direct access to your funds.
If you want a quick, no-fuss, and safe way to transfer funds to another trusted account, a P2P method like Zelle can come in handy.
If you're struggling with impulse spending, giving yourself a cash allowance may prove helpful. On the other hand, if you want to track spending, a debit card can provide this along with some of the same advantages as cash.
In any case, you should take time to consider the pros and cons of popular payment methods in order to ensure you're maximizing the benefits and avoiding any potential pitfalls. Remember that it's not just what you spend—it's also how you spend—that can make a big difference in managing your finances. At OnPoint, we know that you value access and convenience, and we offer various options for you to manage your money. Learn more about joining today.