The OnPoint spotlight is an ongoing blog series that highlights our employees and takes a closer look at the drive and personality of individuals on the OnPoint team. It is one way we show our appreciation for their hard work and achievements while helping our community get to know the people who make things happen here at OnPoint.
This week's employee spotlight is on Dannielle Stewart, who joined OnPoint as our Community Relations Specialist in 2018. In her role, she manages charitable giving, public relations, community relations and employee volunteerism to support OnPoint's strategic goals and the communities we serve.
Here is what she had to share about her life and experiences with OnPoint:
Tell us a little about yourself.
I was born and raised in a small town east of Seattle and moved into the city to attend the University of Washington. In 2018, after spending eight amazing years there, I decided it was time to start a new adventure in Portland! My partner and I recently bought our first house in North Portland, so a lot of my time has been spent on getting the house set up! I've actually picked up the hobby of refinishing furniture. I love to spend time practicing yoga and being outside either hiking or running.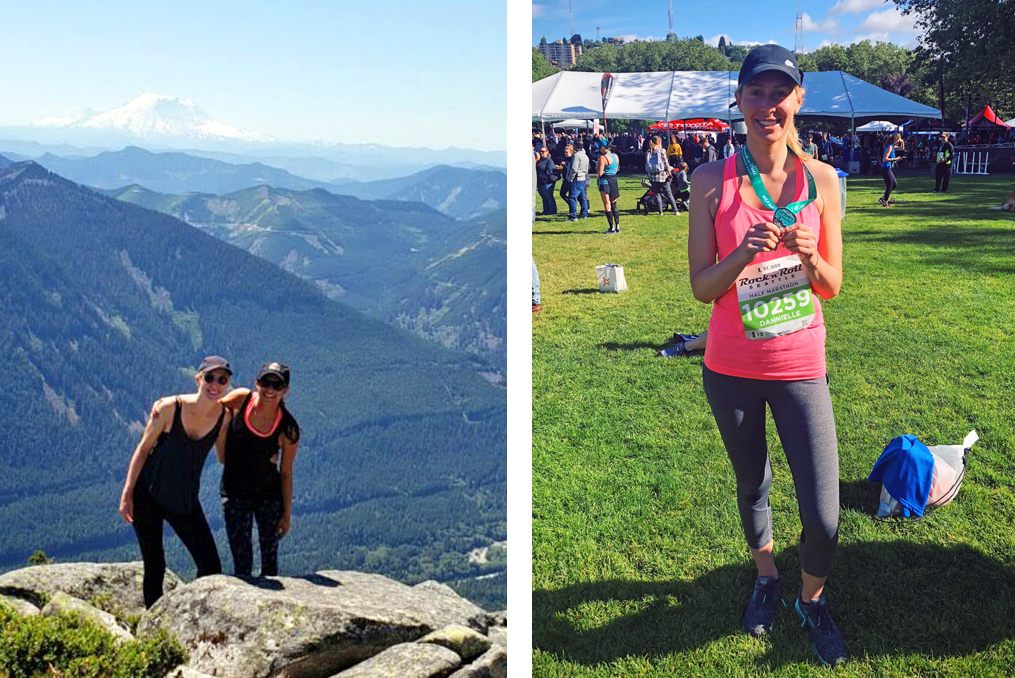 What were you doing before joining OnPoint?
My background is in non-profit development, corporate engagement and community relations. I spent the first eight years of my career in the non-profit sector, helping companies like Microsoft, Amazon, Boeing and Zillow achieve their philanthropic goals through corporate grant opportunities, events and employee engagement. In my role at the non-profit organization Year Up Puget Sound, I worked as an advisor to youth ages 18-24. Through hands-on skills development, mentoring, internship placement and job search support, we connected young adults in need of opportunity with companies who need talent, working to close the divide that many experience in our country. I also worked at Boys & Girls Clubs of King County as their Corporate Engagement Officer helping them build out their corporate giving program and managing corporate partnership and fundraising development across Boys & Girls Clubs of King County's 29 locations.
What is one of the most memorable experiences you have had working at OnPoint?
Every year, OnPoint runs an employee giving campaign that allocates $100 to each employee to direct to three selected non-profits. This year, we were able to donate over $90,000 to Adelante Mujeres, Oregon Zoo,  Urban League of Portland and four regional organizations in Central Oregon, McMinnville, Vancouver and Eugene. This has been one of my most memorable projects so far because it gives our employees a voice in the organizations OnPoint supports in our local community.
In addition, for Giving Tuesday this year, I helped coordinate donations to three organizations focused on food and shelter for the holidays. Raphael House of Portland, an organization near and dear to my heart, was one chosen to receive a $25,000 donation. Raphael House is a confidential Portland-based emergency shelter and resource hub for survivors of domestic violence. OnPoint's donation will help to provide around the clock support for survivors and their children at a time when domestic violence is at an all-time high. To see the impact this gift will have on the organization, the community, and the survivors they help was one of my most memorable experiences to date.
What excites you so much that it keeps you awake the night before?
Travel. I love to explore and visit new places, so I can barely sleep anytime I have a big trip planned.
What is your favorite travel spot?
I have a few—including Italy, the South of France and Southeast Asia!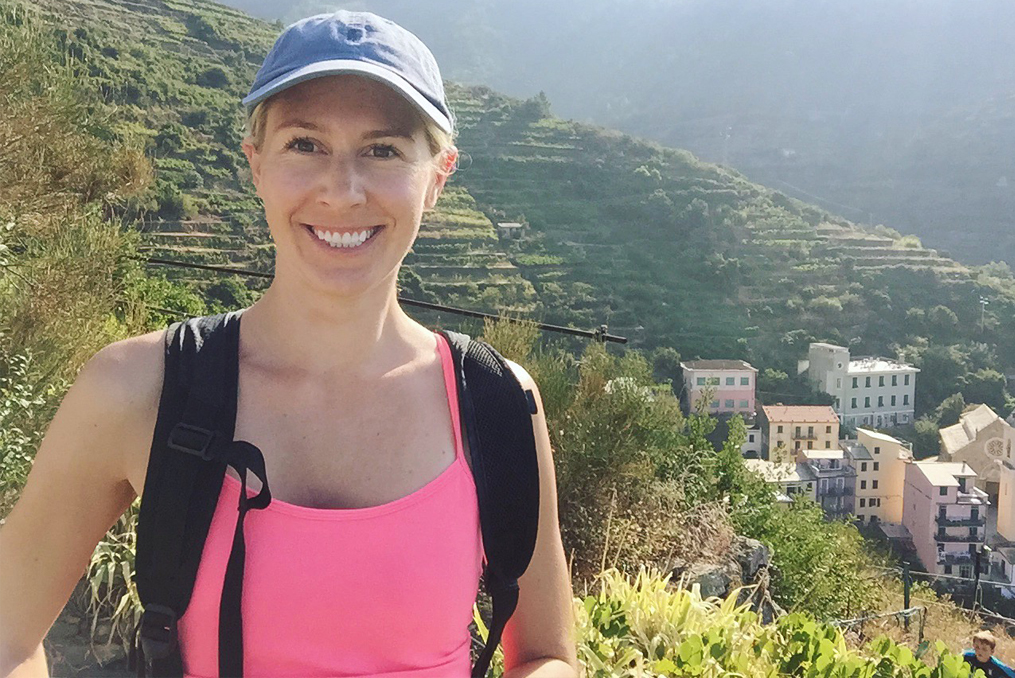 What is especially important to you?
My English bulldog, Theo! He is the silliest, sweetest boy and provides hours of entertainment and laughs.
What are you currently watching on Netflix?
"The West Wing."
What are the values that drive you?
I'm driven by authenticity, compassion, community, kindness and respect.
Is there anything else that you would like to share?
I enjoy having the amazing opportunity to help OnPoint develop and grow relationships with over 300 non-profits and schools throughout Oregon and SW Washington. I also oversee the OnPoint Prize for Excellence in Education campaign, which recognizes outstanding educators throughout Oregon and SW Washington.
Are you interested in learning more about our community involvement? Check out our community giving story.