The OnPoint spotlight is an ongoing blog series that highlights our employees and takes a closer look at the drive and personality of individuals on the OnPoint team. It is one way we show our appreciation for their hard work and achievements while helping our community get to know the people who make things happen here at OnPoint.
This week, we recognize employees from our Vancouver Waterfront Branch who are celebrating their branch anniversary this week. Take some time to get to know Amy Reeves, David Kappl, Patrick Rush and Shelby Wade.
Amy Reeves — SW Washington Area Manager
Tell us a little about yourself.
I have been in the financial industry for 23 years—14 of those here at OnPoint. I am a mother to three wonderful boys and a wife to an amazing husband. I enjoy anything food-related and love trying new cuisines with my family. I also love indoor cycling! The more intense the workout, the better. It helps put me in a good headspace.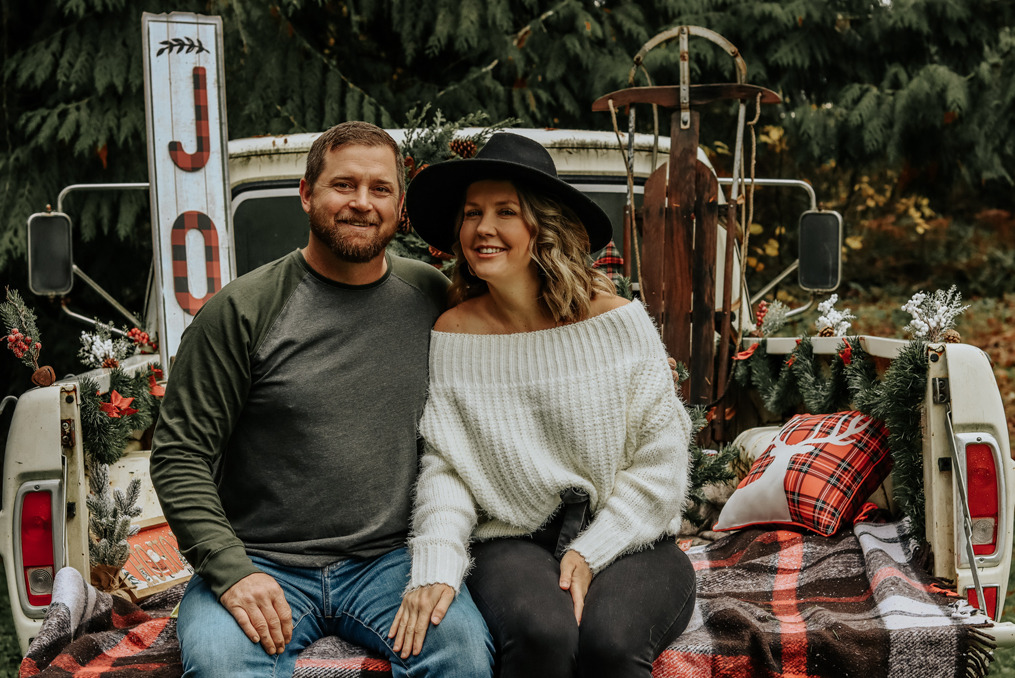 Before joining OnPoint, I lived on the beautiful Big Island of Hawaii! It was such an incredible experience to live the aloha way, and I am forever grateful that our family took the leap at a young age.
What can you tell us about your team and your approach to management?
I work with an amazing team of people who make me better. The compassion and service I see them provide to our members and each other is what makes me the proudest. I also enjoy finding solutions for complex scenarios. If there is one thing I have learned, it's that there is always an alternative for everything. I enjoy the challenge and pressure it takes to find a solution.
David Kappl — Teller
Tell us a little about yourself.
Six years ago, I moved here from California, and I love the Pacific Northwest! I love to paint, write and work with the public. I don't have any pets, but I recently started caring for my first houseplant. We'll see how that goes! I also make and throw boomerangs. I started when I was nine because it was an activity I could do by myself. As I continue into adulthood, it never fails that people approach me and ask about it when I am throwing. I love sharing boomerangs with curious people!
Before joining OnPoint, I worked for a large commercial bank. Before that, I drove a forklift in a warehouse. I love working for OnPoint! It is the most caring and inclusive company I have ever worked for, and that is from someone with a varied and extensive job history!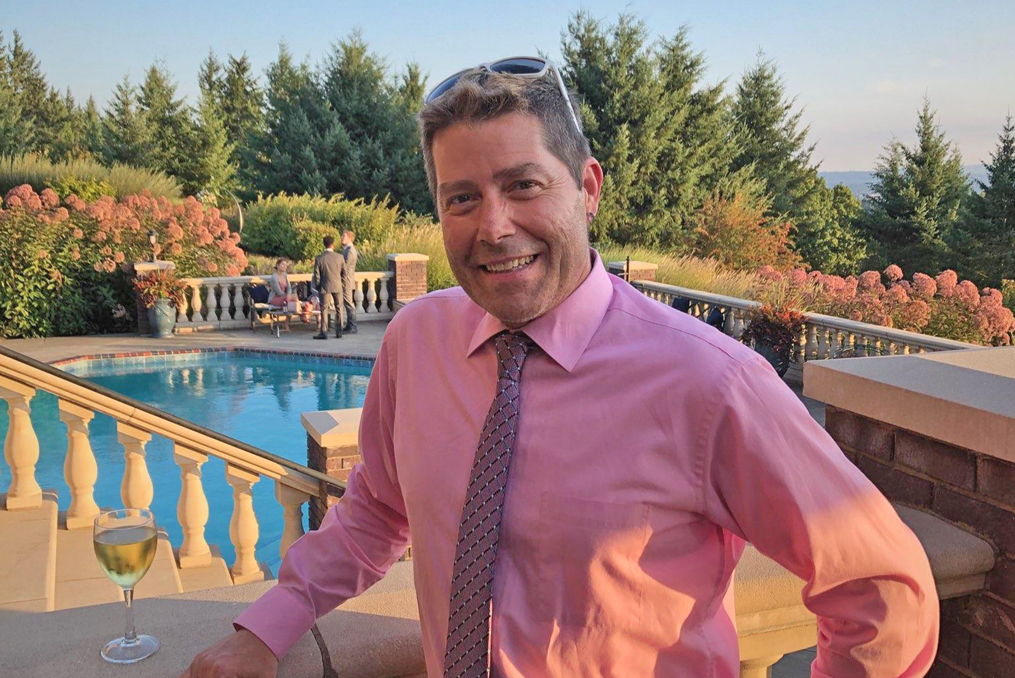 What can you tell us about your experiences with OnPoint and what it means to be part of this team?
I started at the 205 Place Branch, which was a bustling branch. I moved from Gresham, OR to Vancouver, WA and was very happy to be part of the Vancouver Waterfront Branch team. What I love about OnPoint is the support and encouragement from coworkers! Even at a busy branch like the 205 Place Branch, my coworkers always took the time to help and explain things to me.
This year went by incredibly fast! I love our team and how supportive we all are to one another. I think our branch is located in a convenient spot that is helpful to our members. We have all had the chance to get to know our regulars—and even those who only come in from time to time. It is a pleasure to work with and get to know all of our members.
Patrick Rush — Senior Teller
Tell us a little about yourself.
I enjoy doing nails for friends and myself. I've published two young adult novels and enjoy writing in my free time. I have a hairless cat named Xena, a Betta fish named Bumble and a snail named Gary. Once, I auditioned for America's Got Talent and waited in line for seven hours. The audition lasted for five minutes and I was out of there. It was cool to record one of the show's opening shots that aired before the audition episodes.
Prior to joining OnPoint, I used to be an assistant manager of a payday loan company. I originally went to school to be a sign language interpreter. However, after learning the language, I realized it wasn't the path for me. Working for OnPoint has been a dream of mine since 2012.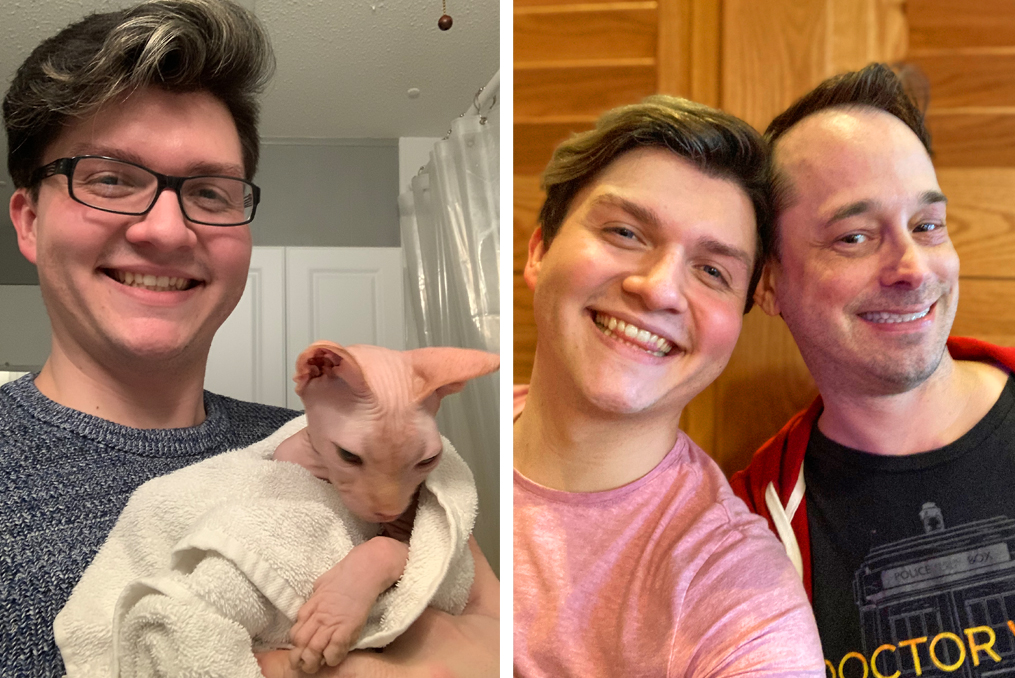 What can you tell us about your experiences working for OnPoint?
I started at the Lloyd Center Branch and moved up to the Vancouver Waterfront Branch. It's been so fun getting to build new relationships with the local community.  Due to less overall in-person banking, I get to reach out through phone calls, connect personally with members more frequently and build rapport with them.
As a part of the Vancouver Waterfront Branch team, it's awesome getting to know the business owners in the area and all of the diverse clientele they serve.
Shelby Wade — Branch Service Specialist
Tell us a little about yourself.
I was born and raised in Vancouver, WA. I briefly moved to the east side of the state for college, but Vancouver will always be my home. I love all things Disney and love to visit the parks when I can. I am having major withdrawals with the current shutdown, and I hope we can get things back to normal soon. My boyfriend Nolan and I have been together for six years, and we recently purchased our first home together. In my free time, I enjoy wine tasting and baking. I also love to craft! I have a Cricut and the possibilities are endless with that machine.
The best concert I've ever seen was the Dixie Chicks, who are now known as The Chicks. They were one of my favorite bands growing up, and they did not disappoint during their live performance!
Before joining OnPoint, I attended Eastern Washington University and worked as a receptionist for a small kitchen remodeling company.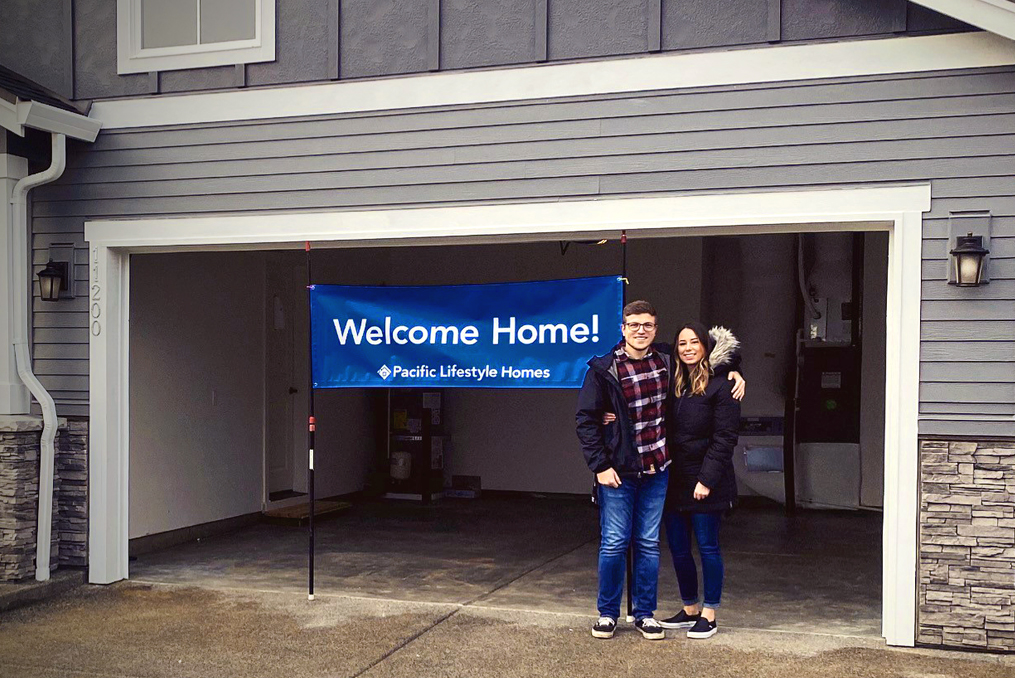 What's something you can share about your experiences at OnPoint?
If I could describe my team in one word, it would be family. I started my career at OnPoint at the SW 5th & Harvey Milk Branch. I then transitioned to a floating position and helped out at all branches within Vancouver. Most recently, I helped to open the Vancouver Waterfront Branch! It has been wonderful to expand our Vancouver footprint—our members are so thankful that we are here!
From December 14 through 18, stop by and join us in celebrating our Vancouver Waterfront Branch anniversary to enjoy individually-wrapped treats and giveaways, and even get the chance to win a $500 gift card.*!