Meet Lucas Houck, a middle school teacher at Corbett Middle School in Corbett, Ore. the 2018 OnPoint Prize Educator of the Year for K-8. Lucas was recognized by his colleagues and school community for his dynamic approach to motivating students. His OnPoint Prize nomination highlighted his development of engaging curriculum, such as a March Madness-style debate designed to teach students about historical figures and events. Often described as the school's cheerleader, Lucas has the ability to connect with students in a relatable and humorous way. Lucas' mortgage was paid for one school year by OnPoint, plus his school was awarded $2,500 for resources and supplies. 
A year after winning the OnPoint Prize for Excellence in Education, we talked with Lucas about what the experience meant to him and what advice he has for other educators interested in the OnPoint Prize.
Why did you decide to become a teacher?
The thing that drew me to education is the fact that every time I walk into the building, I am surrounded by 240 absolutely unique individuals—some of them funny, many of them challenging, all of them creative and clever and curious. That experience made me want to be the best version of myself. I can't imagine there is any other job in the world quite like it.
What is your favorite part of your job?
Every day, we have morning meetings for the first half hour. We sing karaoke and the kids do skits. It really sets the tone for the day, and every student gets to participate and share. I also love teaching reading and recommending books. It's so rewarding to watch students turn into readers over the course of three years.
What was it like to win the 2018 OnPoint Prize Educator of the Year award?
Winning the OnPoint Prize was an amazing and special honor. I was very surprised to learn my co-workers had nominated me. I was deeply touched when I read the letters my co-workers, former students and parents had submitted as part of the application. It was incredible to know how much my work meant to the community I serve. Being nominated was so touching and finding out that I had actually won was amazing. I felt so honored because I know how many fantastic teachers there are in Oregon and SW Washington.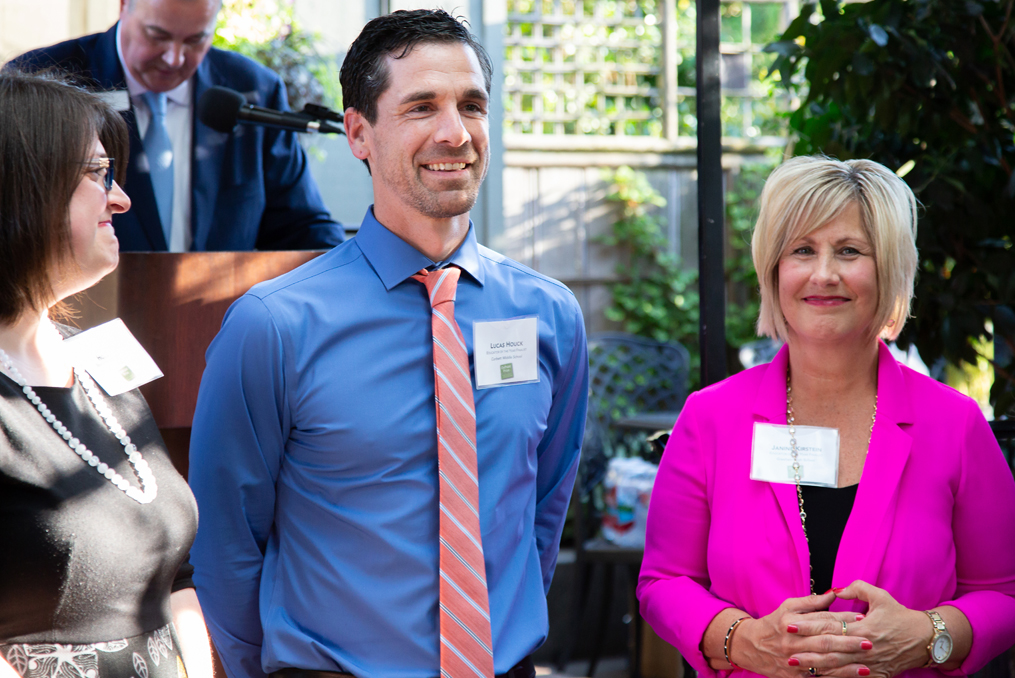 Winning this prize meant you had your mortgage covered for a school year. How has that impacted your life?
My wife and I just had a daughter earlier this year. Being able to plan and prepare for her arrival with an extra cushion relieved much stress and worry. We were able to move closer to the school and being physically closer helps strengthen the connection I have to the community where I teach. The OnPoint Prize allowed us to make improvements to the house as we prepared for the new baby's arrival.
Do you have any advice for teachers who are interested in the OnPoint Prize?
For those thinking about nominating a co-worker for the OnPoint Prize, I encourage you to think about how much every teacher impacts their students. After winning, I realized I am surrounded by teachers who deserve to be nominated. Nominating someone is a great way to show appreciation for the hard work they do as educators and I would encourage teachers to nominate someone they know.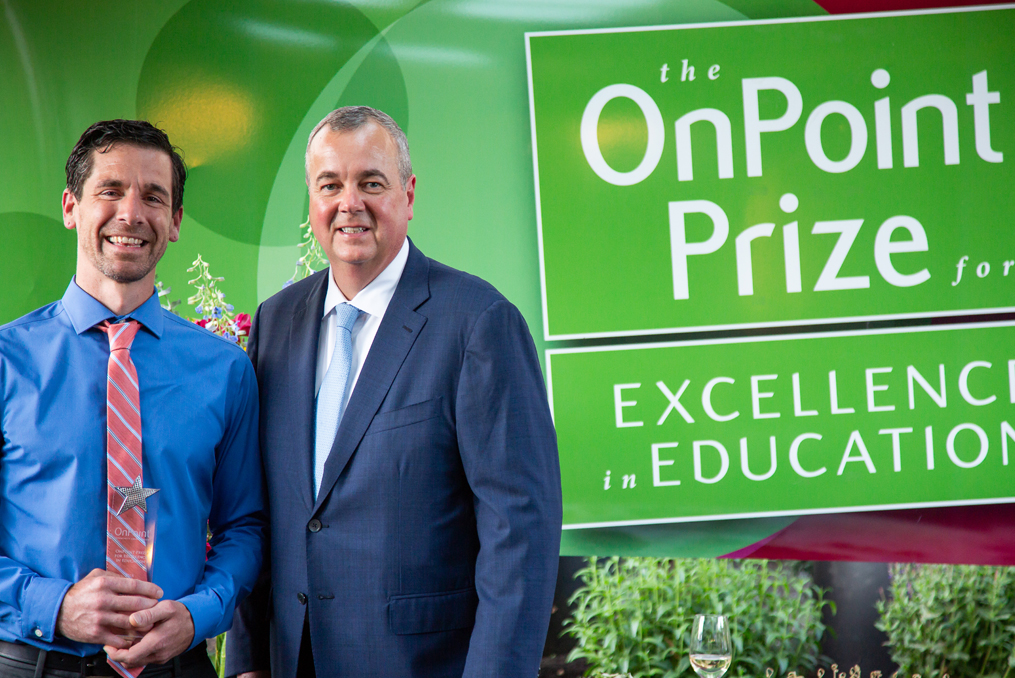 Celebrating 10 Years of Excellence in Education
Support for education has been the cornerstone of who we are since our founding by 16 schoolteachers in 1932. Today, the OnPoint Prize for Excellence in Education is the centerpiece of OnPoint's commitment to education and the communities we serve. We know that strong communities are nurtured by meaningful work happening every day in local schools.
This year we celebrate the 10th anniversary of the OnPoint Prize, which will award up to $85,000 to deserving public and private K-12 teachers and schools, including paying the mortgage of our two honorees for one full year. Over the past 10 years, the annual campaign has awarded nearly $300,000 in prizes to 236 local educators and schools.
Educator of the Year nomination forms are now available at www.onpointprize.com and will be accepted until 5:30 p.m. on April 8, 2019. Anyone can nominate an educator, and educators may also nominate themselves. Applicants must be a full-time or job-share classroom teacher, counselor or librarian of grades K-12 in an accredited public, private or charter school located within any county that OnPoint serves (Benton, Clackamas, Columbia, Crook, Deschutes, Jefferson, Lane, Linn, Marion, Multnomah, Polk, Washington, and Yamhill counties in Oregon and Clark and Skamania counties in Washington). Please see www.onpointprize.com for additional qualifications and contest rules.